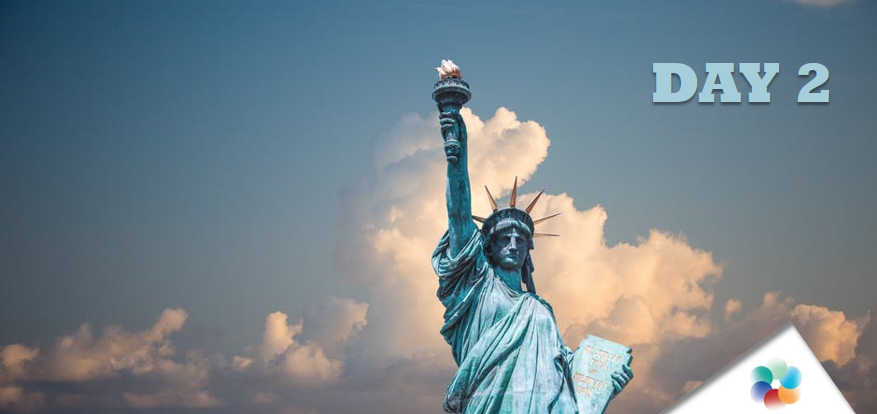 NOEL BRADEY: Spencer Travel
Travelled to: New York City
When: November 2017
Airlines: Delta Air Lines, Virgin Australia
Class of travel: Economy class
Stayed at: New York Marriott Downtown, Parker New York hotel.
Also inspected: Public, The Plaza Hotel, Z Hotel NYC, Andaz 5th Avenue.
DAY 2: Friday 24 November 2017
This morning's a-la-carte breakfast in Bill's Restaurant was hosted by Leslie from Marriott hotels. Following a wonderful (enormous) breakfast, Leslie showcased the property including its meeting and event facilities.
Our first excursion today started with a 10 minute walk to Broad Street to join a walking tour of New York's financial district. The tour provides a comprehensive 'inside story' experience of Wall Street including other well-known icons nearby including the New York Stock Exchange, Federation Hall, J.P.Morgan Building (23 Wall Street), and The Charging Bull sculpture.
A very interesting tour, one I would recommend to any visitor to New York City.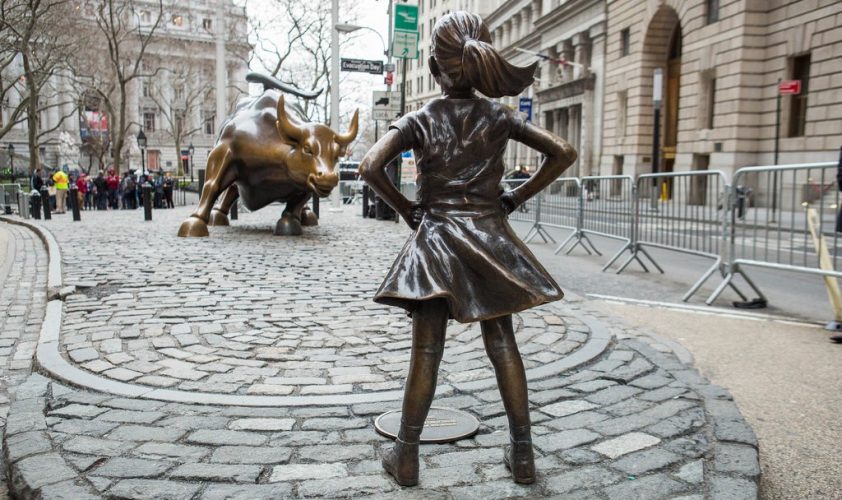 Following lunch, we visited the 9/11 Tribute Museum, a place that displays factual information about the events of September 11 and its aftermath. This museum also highlights the tremendous spirit of resilience, compassion and service that arose after the attacks of September 11, 2001.
The real gem of this museum was its volunteer-guided walking tour. The guides are people with a strong connection to 9/11. We were each handed a head-set so that we could clearly hear the commentary as we walked from the Museum towards Ground Zero. It was a very emotional walk as we passed by plagues and memorials in honour of lives lost, in particular the Memorial at Fire House Ten and the story of their bravery and loss of life.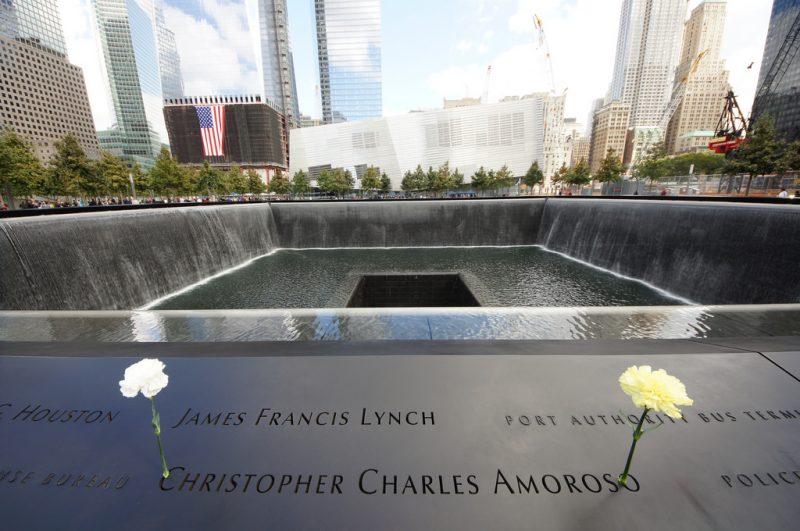 As we approached the 9/11 Memorial, I was surprised at how tranquil the site is with two large square pools with waterfalls built where the Twin Towers stood. The victims' names inscribed on the side of the pools, a white rose placed on their birthday, is so very moving. The story of the 'Survivor Tree', a tree that was recovered from the debris of the attacks had me choking up a little.
Astonishingly, our guide was a survivor of the attacks. He was working on the 64th floor when the attacks occurred. We were all in awe as we listened to his account of the attacks and what he encountered as he escaped the crumbling towers. His story was personal and moving, and to hear it recounted right where it had occurred touched each and every one of us – powerful stuff.
This tour is a 'must' for every visitor to Manhattan.
Our next stop was a visit to a very interesting Soho hotel, Public.
Public is described as 'refined, sophisticated, smart and simple, yet flamboyant and provocative, all at the same time' – an apt description, indeed. After entering by escalator through a Sci-Fi 'tube', the vibe of the hotel's public spaces is akin to your own family living spaces at home – a chill and low key experience.
The over-all design is thoughtful, taking the pretense out of luxury. I love this hotel.
..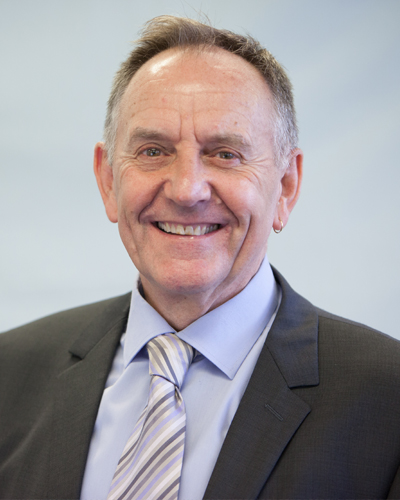 If you're planning a trip to the Big Apple, contact Spencer Travel's Noel Bradey for insider's tips, special offers and, of course, details of the many perks and privileges you can enjoy simply by booking your travels with us.
Noel.Bradey@spencertravel.com.au