GRAN MELIA HOTEL ROME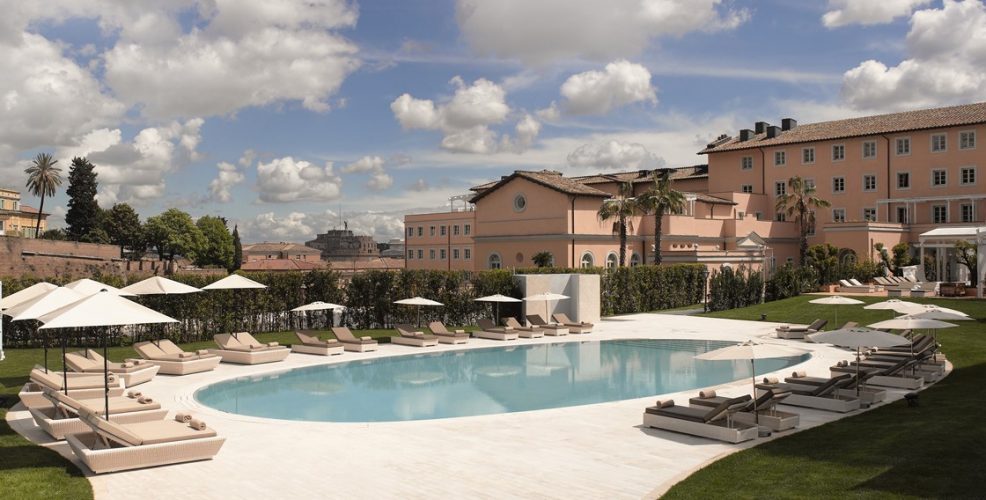 WHO VISITED: Penny Spencer from Spencer Travel
WHEN: July 2015
WHAT WE LOVED
Approaching Gran Melia Hotel Rome's beautiful facade on arrival feels like driving up to a beautiful Tuscan Villa.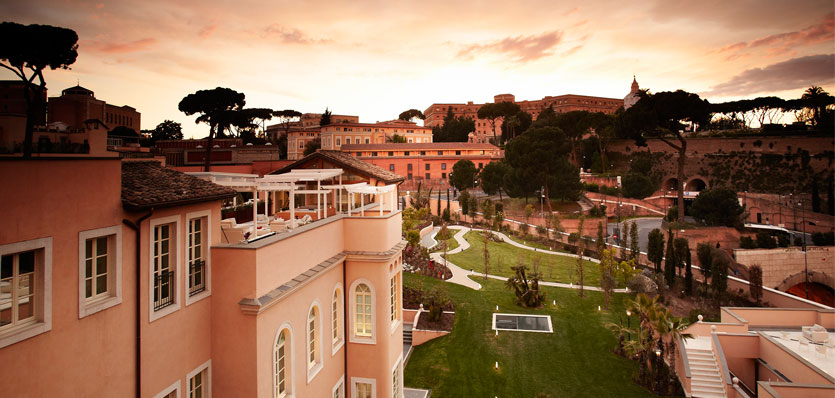 We received a great welcome at Reception and although our rooms weren't ready the staff were very kind offering a free welcome drink while we waited.
Rooms
My room was small but utterly contemporary and groovy. We enjoyed a fabulous view over a beautiful part of Rome.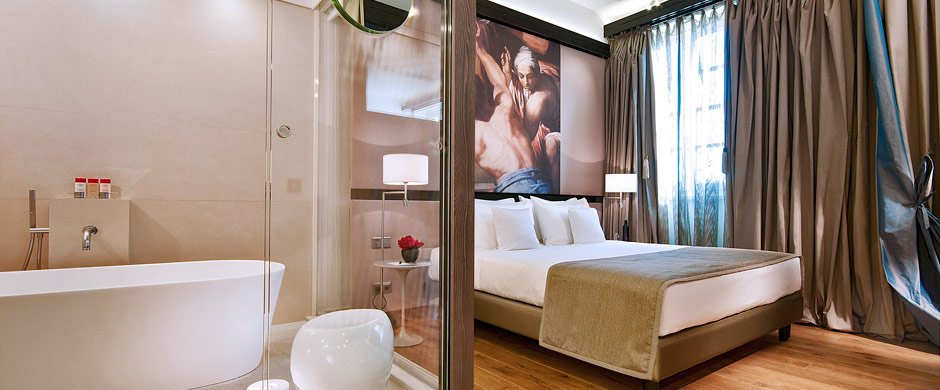 The hotel has more than a dozen categories of room from Deluxe, Premium (some with city views), and Supreme rooms with private gardens as well as range of rooms, suites and apartments with the hotel's exclusive Red Level services and facilities including Family Kids & Co rooms which are amongst the most exclusive at the hotel.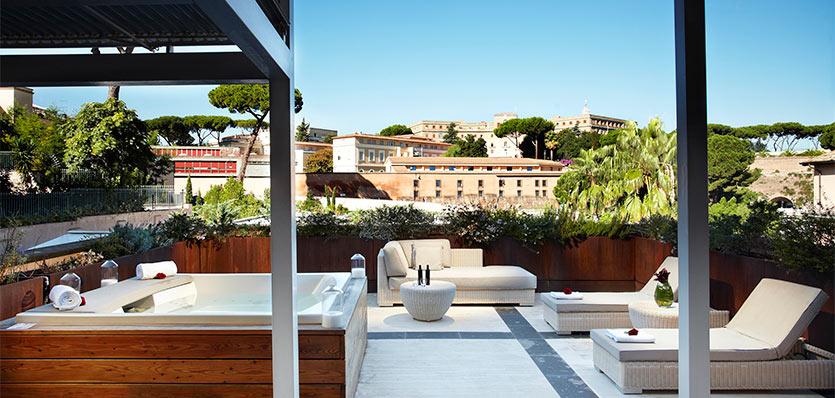 They are located on the top floor of the hotel, with panoramic views of the Vatican dome and the Eternal City.
Pools
The hotel has amazing gardens and a wonderful outdoor pool area.
Spa
The hotel's well-equipped spa is open from 10.00 am to 8.00 pm every day.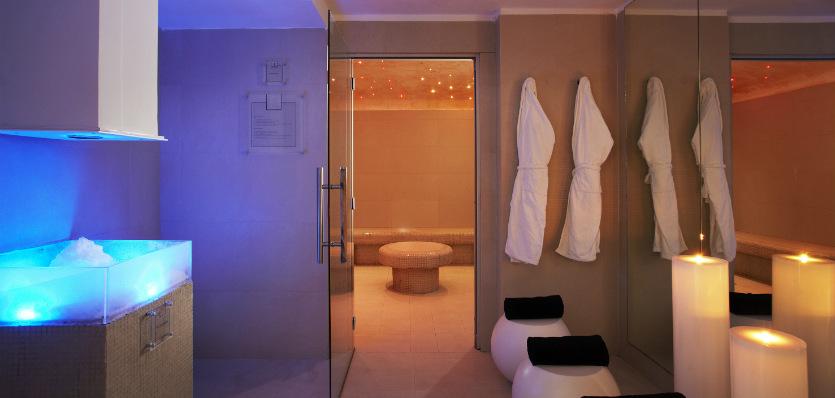 Dining
Gran Melia Hotel Rome offers a good range of dining opportunities at a Mediterranean restaurant by Alfonso Iaccarino, two bars, a casual restaurant (Summer and Winter), a Martini bar and Champagne bar, and different areas for special events.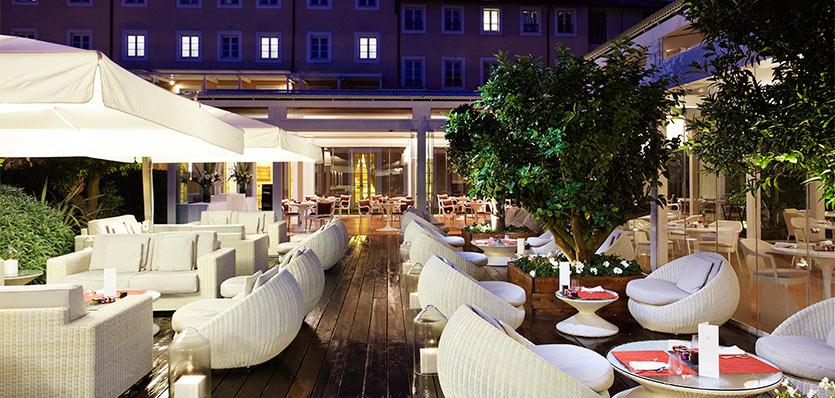 Room Service is also available.
Recommended experiences
The pool area at the hotel simply demands your attention, be sure to venture down and soak up some sun.
Valuable archaeological treasures were discovered during the refurbishment of this museum-hotel, and many of these priceless relics are now displayed in the hotel's elegant public spaces by the Italian Ministry of Cultural Heritage.
Final word
Located close to the Vatican in the historical district of Gianicolo, Gran Melia Hotel Rome is an old property which has undergone complete, contemporary refurbishment. Some of the facilities in the room were too high tech for me to work out – including the TV, so it may not appeal to the tech-challenged traveller.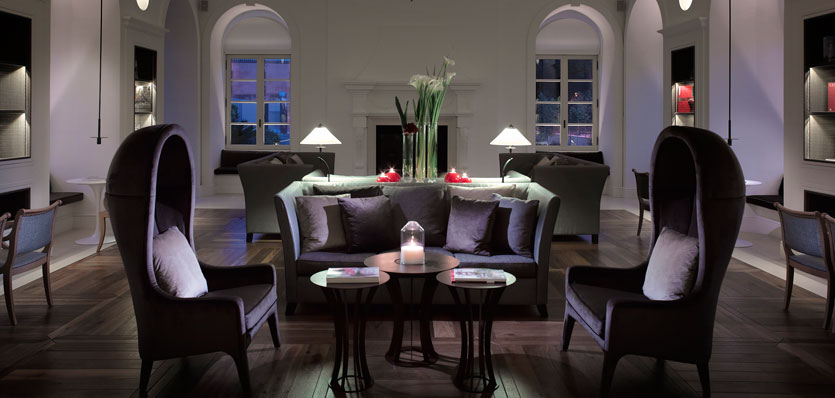 It is, however, a Luxury Hotels of the World property whose beautiful pool is a wonderful asset during the warmer months.
…………………………..
THE WESTIN EXCELSIOR ROME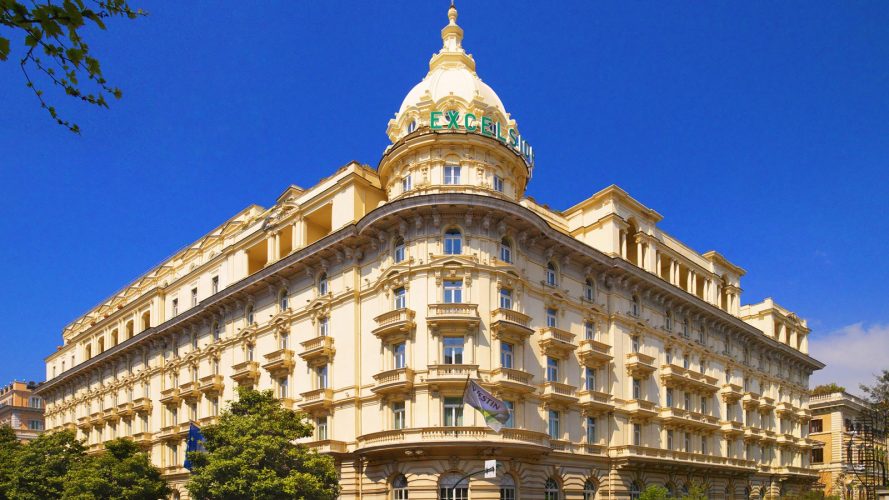 WHERE: ROME
WHO VISITED: Penny Spencer from Spencer Travel
WHEN: July 2015
WHAT WE LOVED
This is an absolutely beautiful city hotel, one rich in history and located on one of Rome's most celebrated and talked about streets, Via Veneto.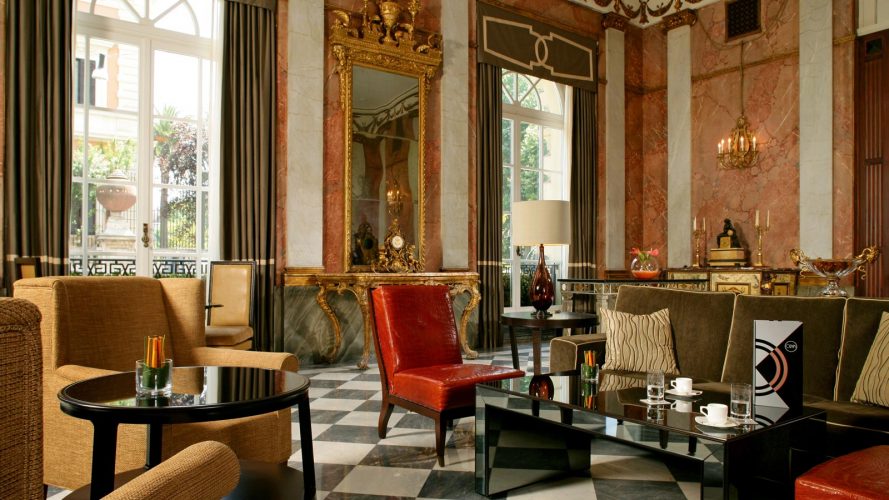 Rooms
Once we get our rooms they are beautiful – very large and stunning views along with being beautifully appointed.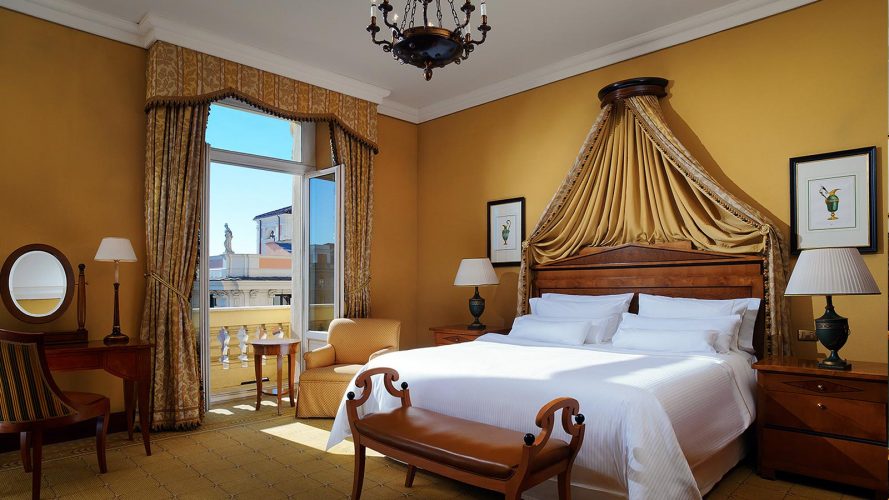 The Westin offers Deluxe, GrandLuxe, Junior Suites, GrandLuxe Suites, Via Veneto Suites, Imperial Suite and the breath-taking (and pricey) Villa La Cupola – the largest suite in Italy.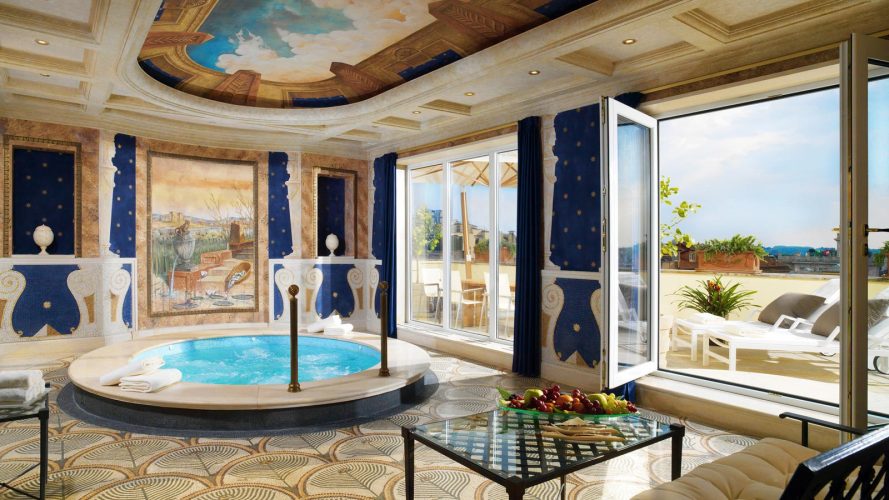 Located on the fifth and sixth floors of the hotel overlooking the Via Veneto, Villa la Cupola features an imposing 12 metre high frescoed Cupola, private elevator, marble staircase to the upper floor with its private fitness room, sauna, steam bath and a magnificent Pompeian style Jacuzzi pool with mosaic floors, vaulted ceiling and frescoes. A room fit for an Emperor.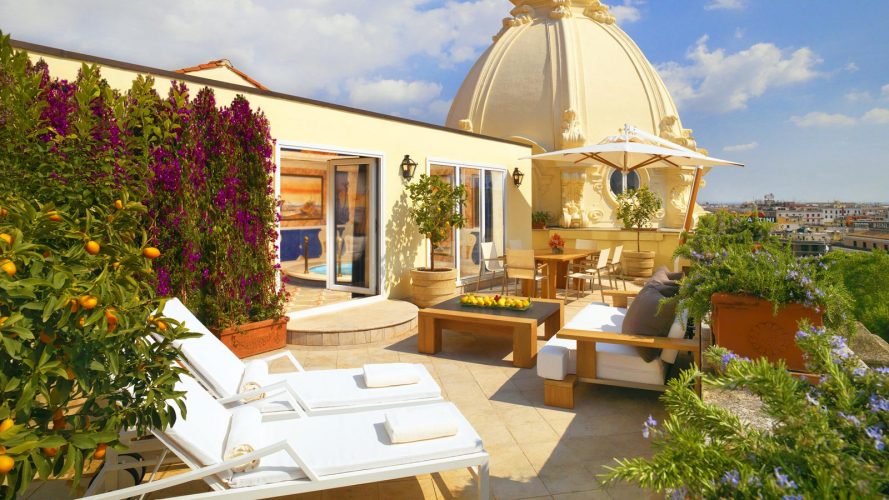 Pools
The hotel has a lovely (if a little small) indoor swimming pool.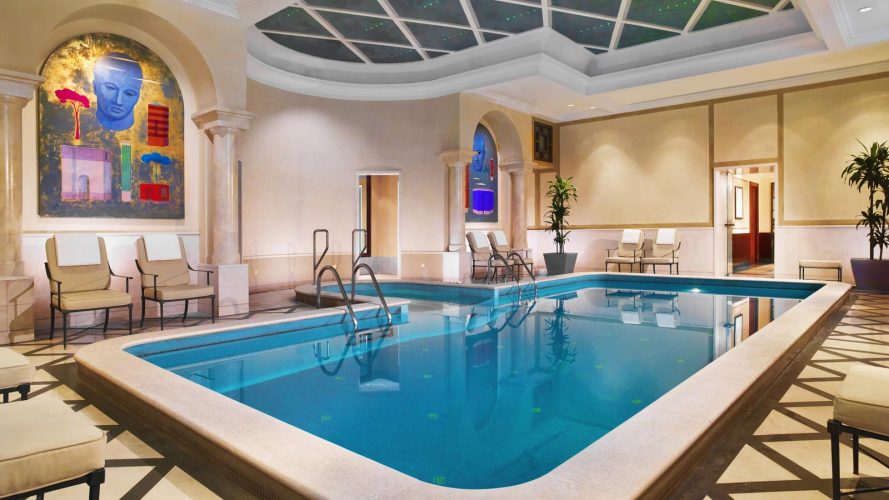 Spa
Enjoy a full range of spa treatments at the hotel's Kami Wellness Centre, or relax and revitalize in the comfort and privacy of your own hotel room with in-room spa services.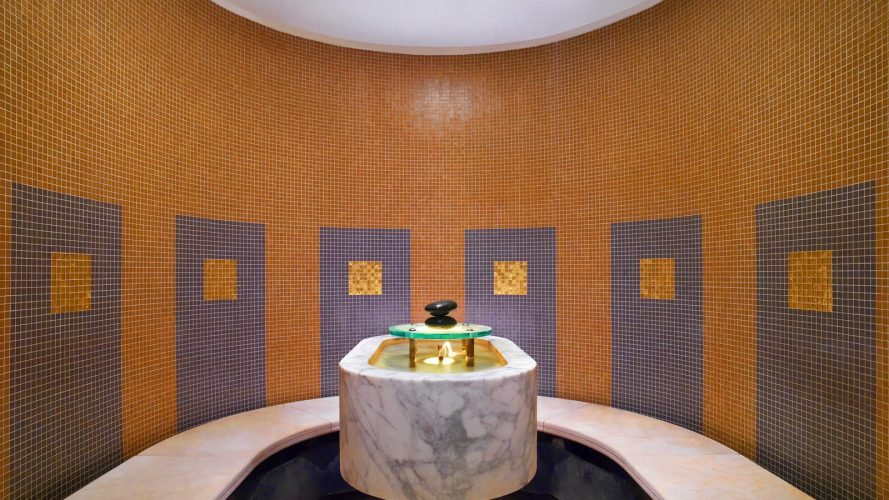 Dining
As you might expect, The Westin Excelsior offers a range of dining options including Restaurant Doney – long recognised as part of the upscale Via Veneto restaurant scene, Café Doney with inviting sidewalk café tables, and ORVM Bar.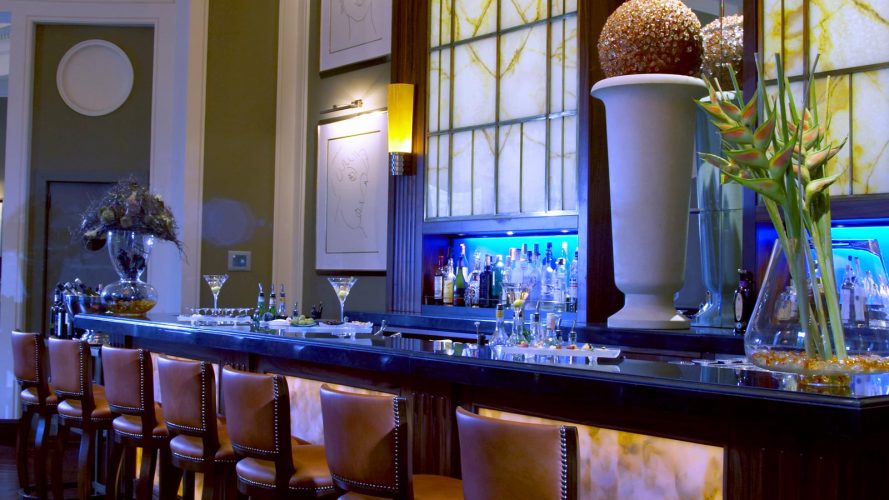 Breakfast is served in the Doney Restaurant from 7am to 10.30am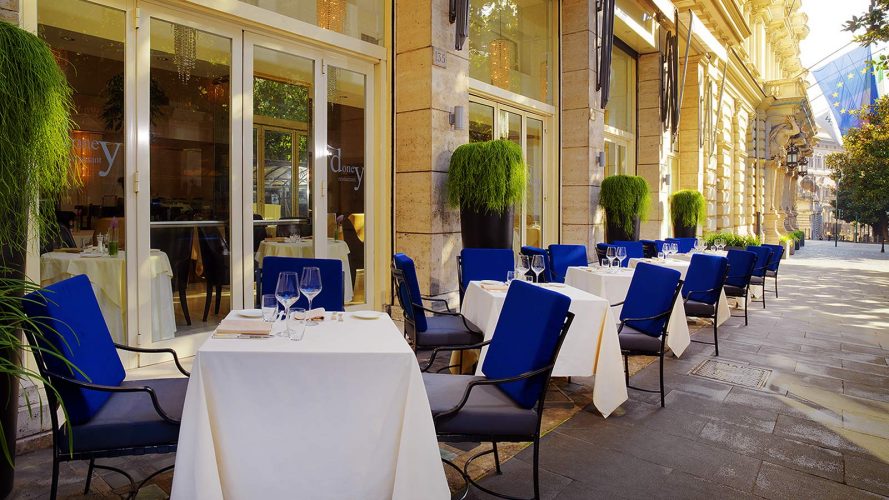 Recommended experiences
The hotel offers a 'personal food shopper' tour led by a local food guide who will take you on an unforgettable culinary discovery of Rome. Recommended.
Final word
I would recommend this hotel as it is in a terrific location on Via Vittorio Veneto even though service seemed a bit lax at times. As they say in the property game: Location, location, location.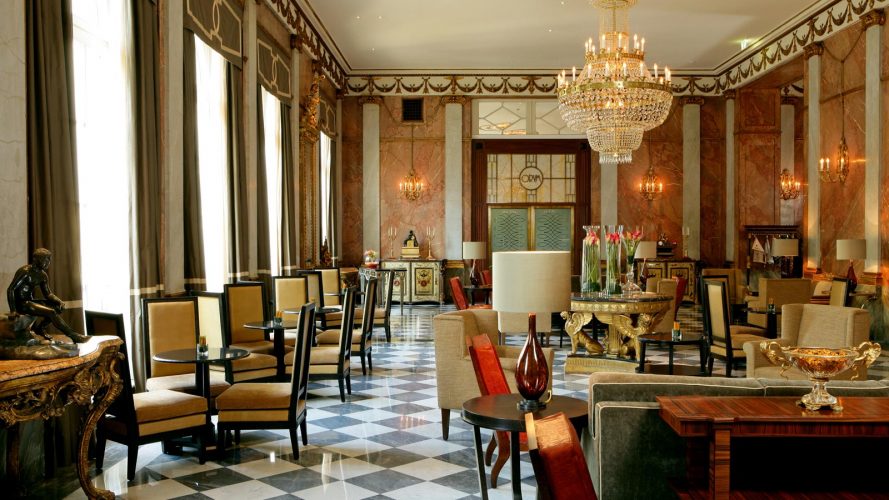 …………………………..
Disclaimer
Unless otherwise specified, all images belong to the resorts and suppliers showcased on these pages.
These recollections are generated by staff from the Spencer Group of Companies after they return from business or personal travel and visit the places listed. Their first-hand experience provides wonderful insights into resorts, airline offerings, cruises and local attractions. Their views are personal and by no means guarantee that other travellers will experience the same.