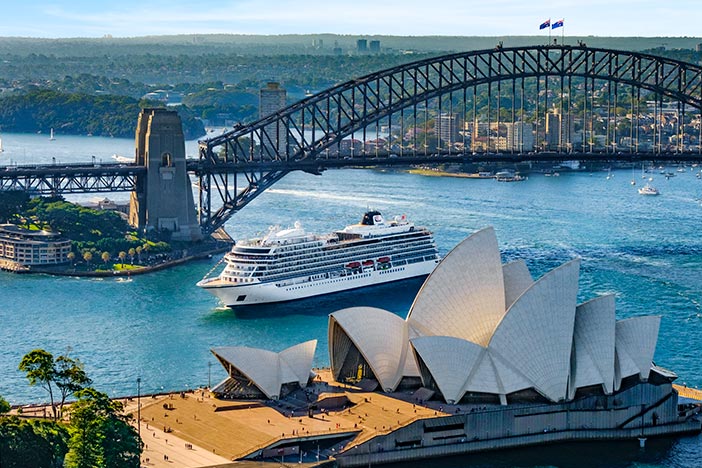 245 days, 111 of the world's greatest cities, 53 countries, 22 overnight stays, six continents and a lifetime's worth of milestones.
Viking's 2019 Ultimate World Cruise aboard the intimate, and award-winning, 930 guest Viking Sun is the longest continuous cruise on the planet.
Departing August 31st 2019, there are still a handful of remaining cabins in just six of the 18 categories, and to fill them Viking have brought this mouth-watering last minute value-add offer to the table, which represents extra value of up to $40,000 per guest. Yes, $40,000!
Those booking before June 30th 2019 will receive the following included in the all-inclusive fare, which starts at A$115,995pp for a Verandah suite.
Business Class air
Private car transfers for all guests
All onboard gratuities and service fees
Viking's Silver Spirits beverage package, including virtually all drinks on board
Complimentary visa service
Free luggage shipping services for embarkation & disembarkation for all guests
US$2,000 per person shore excursions credit
US$1,000 per person shipboard credit
For more information or to book please contact us today. 
Mixed in with days at sea, Viking Sun will offer guests plenty of opportunity to explore in land, with 22 nights spent in ports around the world. These include destinations such as: