SHANGRI-LA BARR AL JISSAH RESORT AND SPA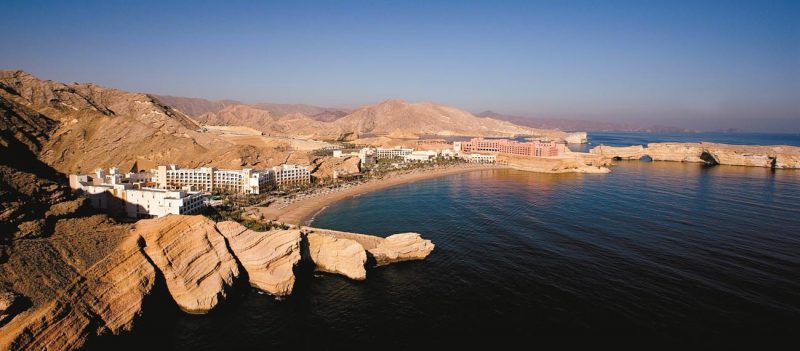 WHERE: MUSCAT, OMAN
WHO VISITED: Penny Spencer from Spencer Travel
WHEN: March 2015
WHAT WE LOVED
Shangri-La Barr Al Jissah Resort and Spa is a complex of three distinct Shangri-La hotels on a gorgeous stretch of coast about an hour from Muscat Airport.
> Al Husn
> Al Bandar
> Al Waha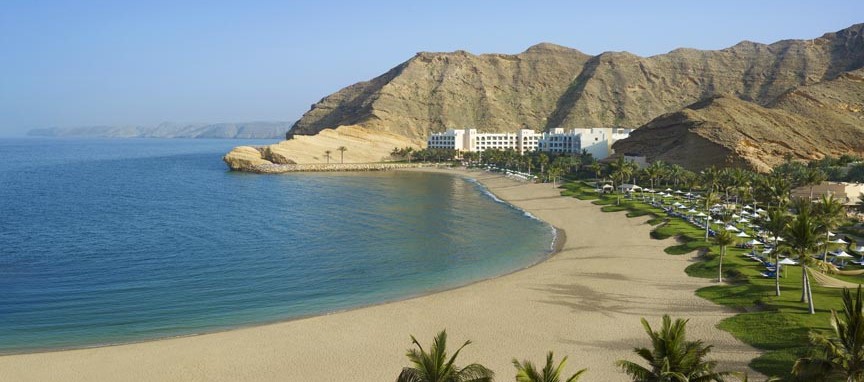 Al Husn: This is the most exclusive part of the Shangri-La property. 180 rooms and suites with the highest level of service, amenities and privileges including complimentary mini-bar, daily complimentary afternoon tea and pre-dinner cocktails and canapés.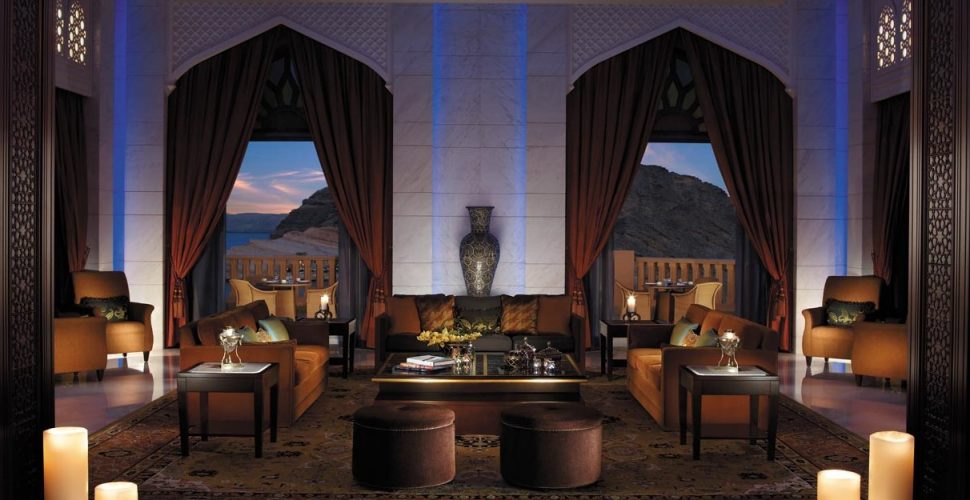 Whilst there are no children's facilities at Al Husn, children can enjoy the facilities and aquatic play areas in the other two hotels – Al Bandar and Al Waha. Children below 16 are not permitted to use Al Husn's private beach or pool.
Al Bandar: In the centre of the complex sits the Al Bandar Hotel which offers 198 sea-facing guestrooms and 7 food and beverage areas. Al Bandar is predominantly a corporate and conference hotel offering five-star deluxe services.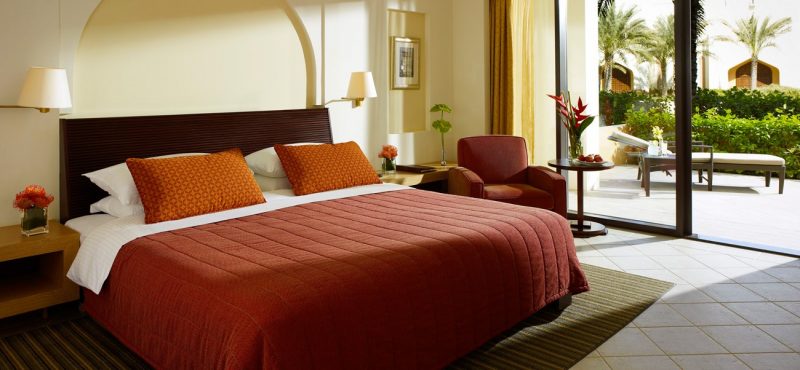 Al Bandar has 11 meeting rooms, as well as a spectacular ballroom with banquet-style seating for up to 700 people.
Al Waha: This is Shangri-La's family-friendy property, and Oman's first dedicated family hotel. It is the largest of the three hotels at Shangri-La's Barr Al Jissah Resort and Spa, comprising 262 guestrooms, each with either a 5 sqm balcony or patio.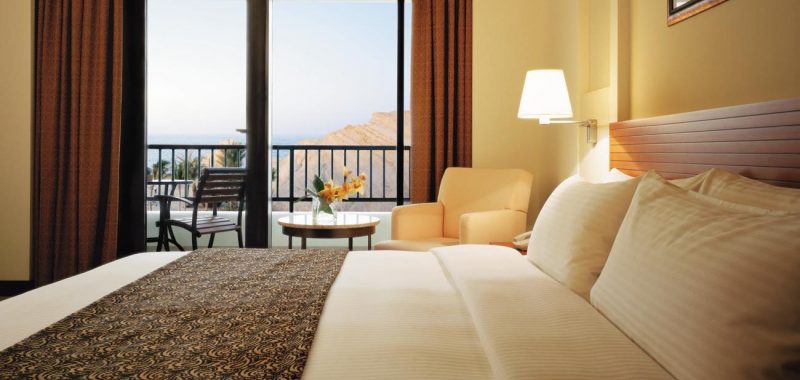 The property has wonderful kids play areas, a fun lazy-river and lovely beachfront.
Rooms
Each of the three hotels within the Shangri-La complex offers accommodation in a number of categories. Too many, in fact, to describe meaningfully here. Rest assured there's a room type for just about any occasion and budget.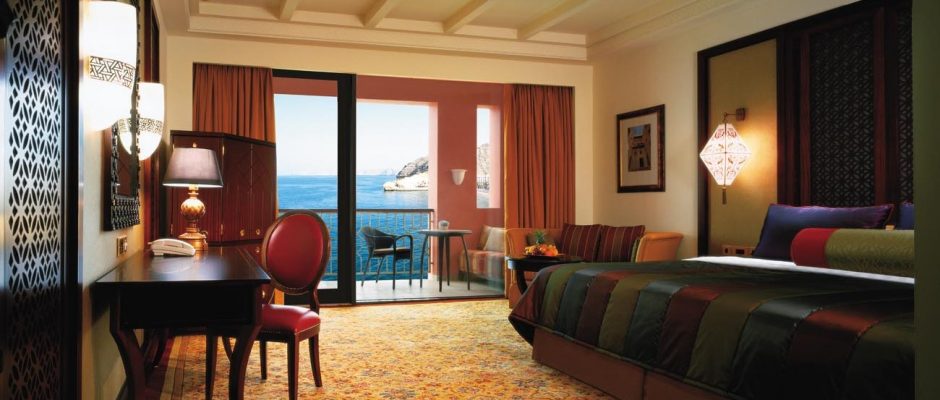 Pools
There are pools aplenty at Shangri-La Barr Al Jissah Resort and Spa!
Al Husn has a stunning, adults-only infinity pool.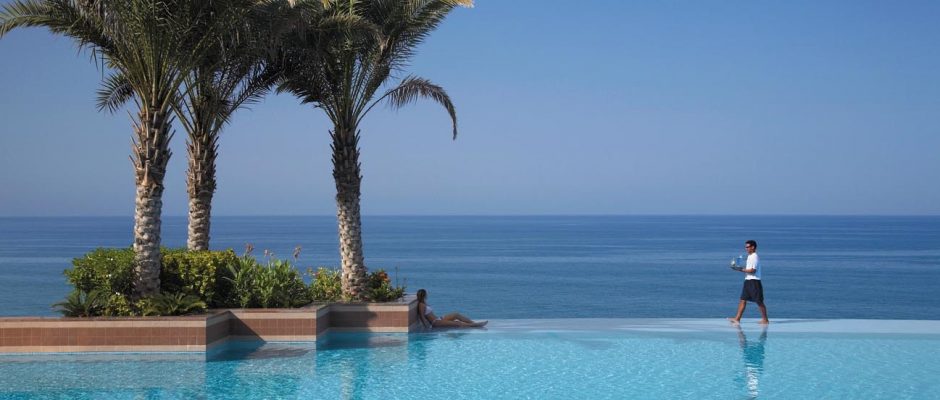 Al Bandar has a huge, free-form pool by the beach.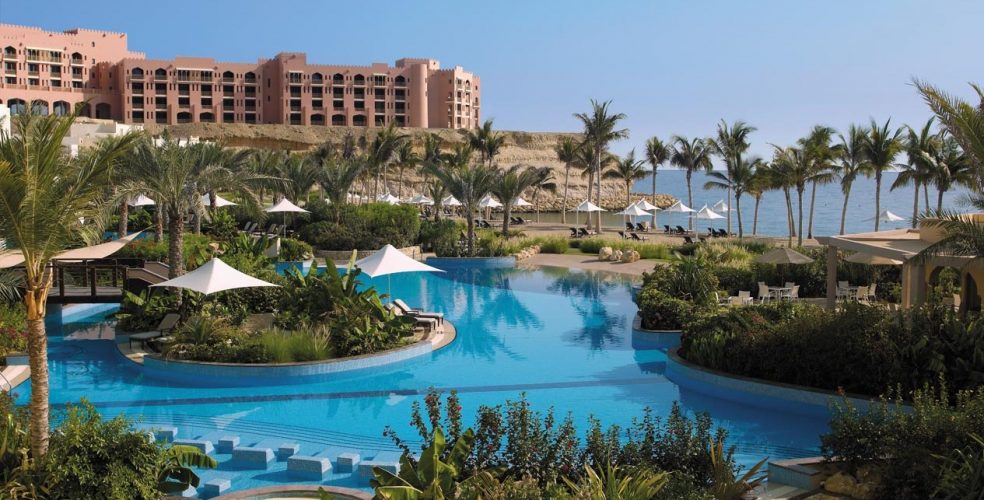 Al Waha has several swimming pools reminiscent of an oasis under a canopy of date palms.
Spa
The resort boasts a wonderful (signature) Shangri-La CHI, The Spa with the largest spa villas in Muscat. The spa features a vitality hydro pool, a steam room, tundra and tropical showers, an ice fountain and a relaxation area.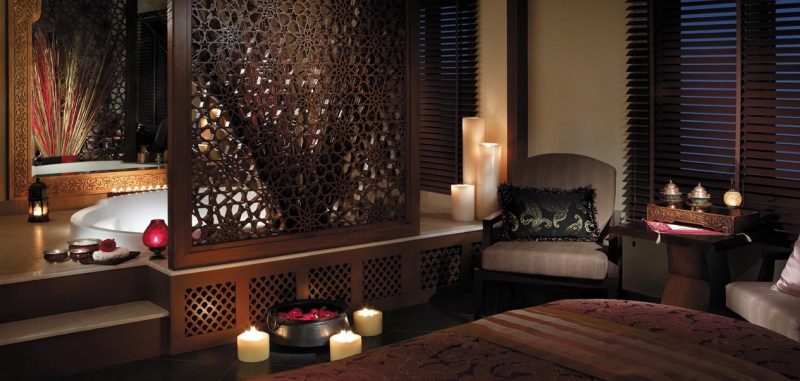 Dining
Shangri-La Barr Al Jissah Resort and Spa offers a wide choice of restaurants at each of its three hotels.
At Al Husn you'll find Sultanah with a luxury cruising vibe about it; and Shahrazad, claimed to be the only authentic Moroccan restaurant in Muscat.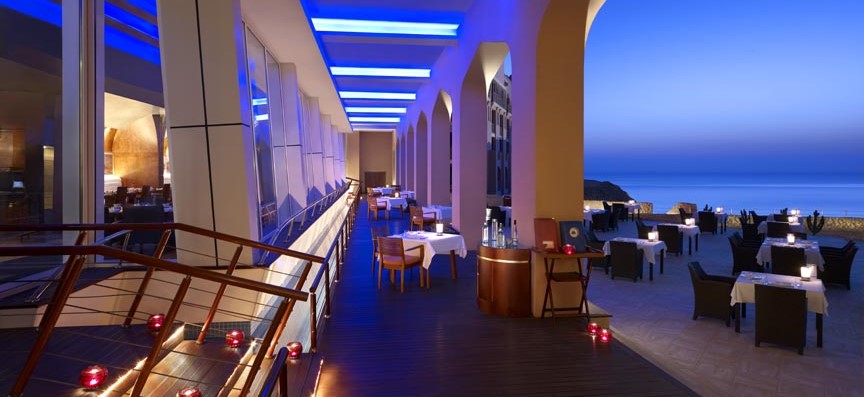 Al Bandar hotel is home to contemporary Italian at Capri Court; Outdoor dining at Sablah; Al Tanoor serves Arabian fare.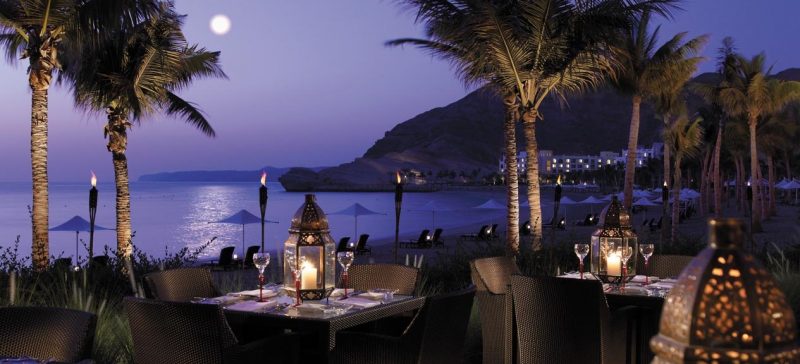 Al Waha hotel offers the culinary theatre and international flavours of Samba, or pick up a child-friendly meal at Surf Café.
By the beach, Bait Al Bahr serves traditional Omani seafood.
Recommended experiences
The hotels at Shangri-La Barr Al Jissah Resort and Spa are ideal for a classic flop-and-drop holiday or stopover. I would urge visitors, however, to venture into Muscat and explore this absolutely wonderful, low-rise city by the sea.
The Grand Mosque is a must visit. We also went to an Arabic Jazz concert at their newly opened Opera House. It was stunning. The architecture in this city is beautiful.
Final word
Overall this is a great city to visit. Shangri-La Barr Al Jissah Resort and Spa is very nice and I would recommend a visit of minimum 4 nights as it is quite a trek to get there, but absolutely worth the effort.
Recommended!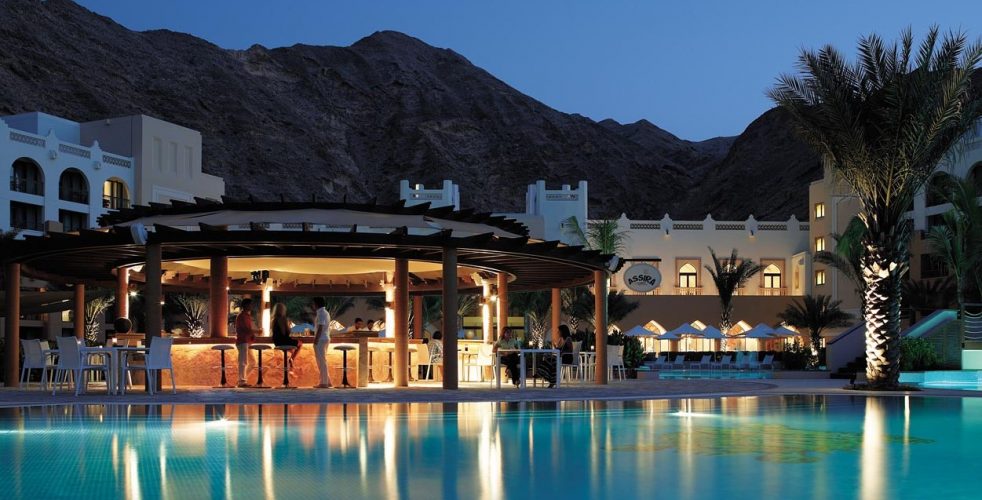 …………………………..
…………………………..
Disclaimer
Unless otherwise specified, all images belong to the resorts and suppliers showcased on these pages.
These recollections are generated by staff from the Spencer Group of Companies after they return from business or personal travel and visit the places listed. Their first-hand experience provides wonderful insights into resorts, airline offerings, cruises and local attractions. Their views are personal and by no means guarantee that other travellers will experience the same.