SIX SENSES LAAMU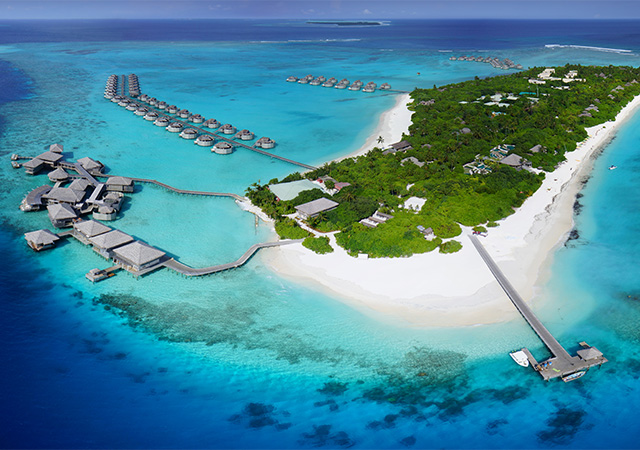 WHERE: LAAMU ATOLL, MALDIVES
WHO VISITED: Penny Spencer.
WHEN: Feb 2017
WHAT WE LOVED
Without a shadow of a doubt, this is a beautiful resort, the only one on the Laamu Atoll, just an inter-island plane trip and a short boat ride from Malé International Airport.
Set in the middle of the tranquil expanse of the Indian Ocean, Six Senses Laamu offers the quintessential Maldives holiday.
There was a lot to love. It was divine seeing so many kids in-house enjoying the kids club – The Den, and we loved the charming and fun outdoor movies.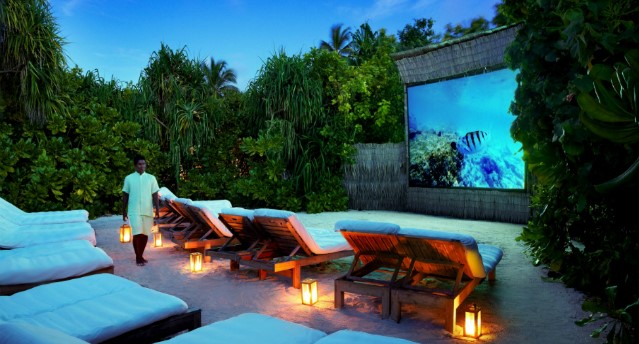 The resort has a legendary ice cream shop with 49 flavours available free of charge – a lovely service. The chocolate room is also very tempting but beware! It is definitely not complimentary, with sweets costing US$2.00 a pop. Deliciously dangerous!
Surfers will also love the proximity of Yin Yang, one of the most famous breaks in The Maldives.
Villas
The resort is home to 98 villas in a range of categories.
We stayed in an Ocean Water Villa, and inspected the Beach Villas which are similar to the over-water ones but felt a bit hotter as they don't seem to receive quite the same amount of sea breeze. Regardless, they're all beautiful, and the Beach Villas have a larger outdoor area upstairs suitable for outdoor dining.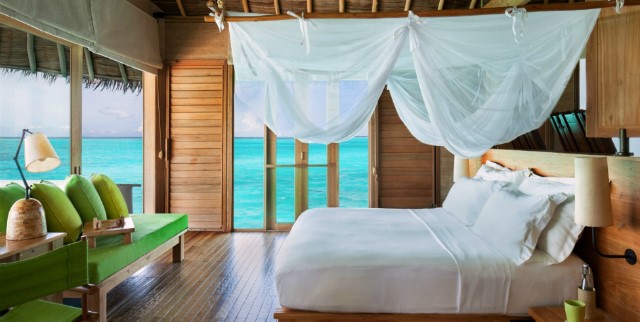 Unfortunately, we were unable to inspect the Two-bedroom Beach Villas or the over-waters with pools as they were full.
Here's the full list of villa types at Laamu:
Lagoon Beach Villa
Ocean Beach Villa
Lagoon Beach Villa with Pool
Ocean Beach Villa with Pool
Lagoon Beach Villa
Ocean Water Villa
Ocean Water Villa with Pool
Laamu Water Villa
Laamu Water Villa with Pool
Family Villa with Pool
Two-bedroom Lagoon Beach Villa with Pool
Two-bedroom Ocean Beach Villa with Pool
Pools
A number of Villa categories have their own lovely pools, and the main resort pool is wonderful.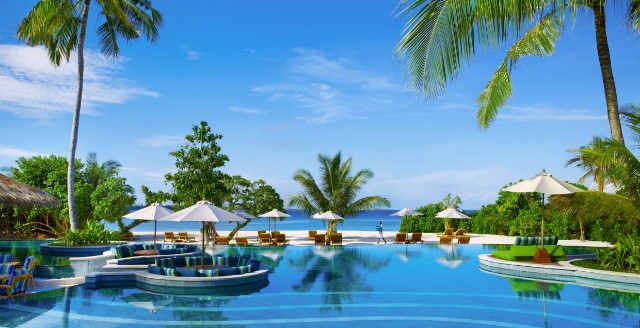 Spa
Set right on the beach, Six Senses Spa Laamu in Maldives offers four unique couple's treatment nests, four couple's treatment pavilions plus one Ayurvedic pavilion, all secluded amongst the island's natural vegetation.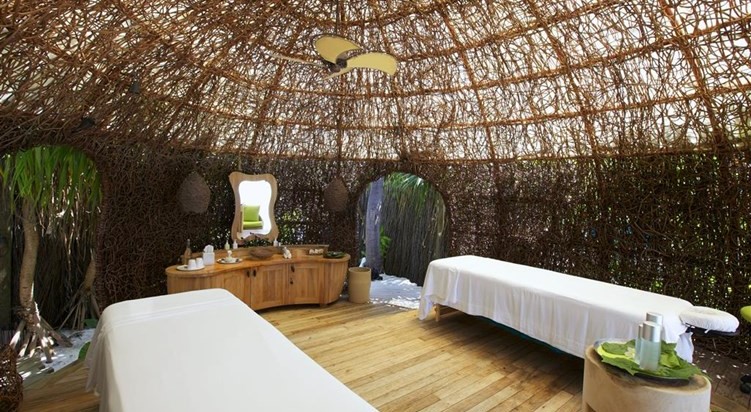 Dining
Most of the resort's six bars and restaurants are set over water.
The food is amazing, although some of the service we experienced was a little disjointed.
We did, however, have a beautiful BBQ on the beach as an anniversary dinner – so beautiful.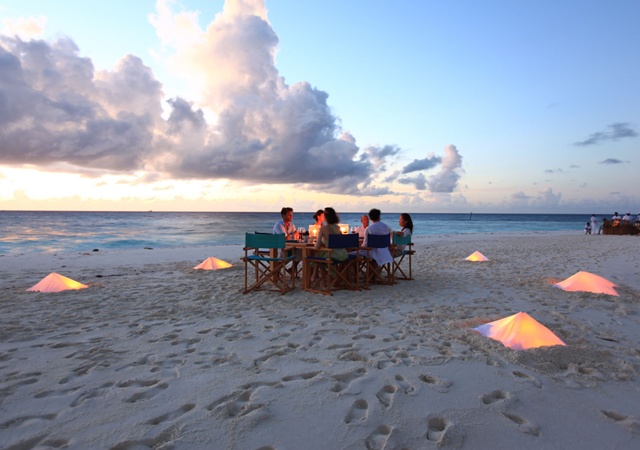 The only low point was feeling unwell after eating a dish that I believe contained garlic despite advising the kitchen of my allergy to it. I have stayed at numerous Six Sense properties and I'm surprised that they don't seem to have a central database of guest preferences which the resorts can access as required.
Recommended Experiences
We loved the BBQ dinner on the sandbank, the outdoor cinema and, of course, the wonderful services of the Six Senses spa.
Just about every water sport under the sun is available, as are some great excursions including island hopping, and private island picnics.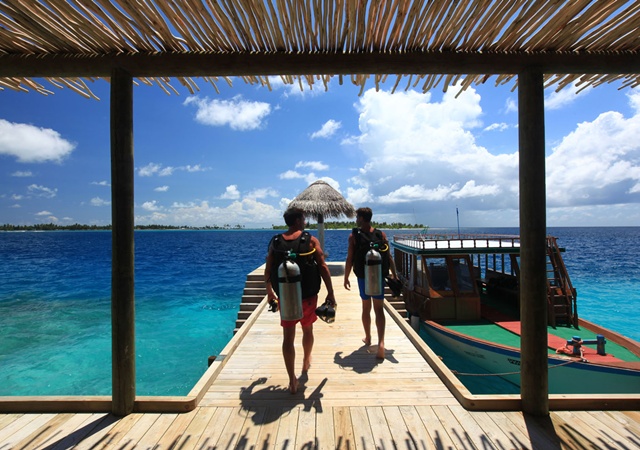 Despite the resort offering every guest a dedicated 'GEM' (Guest Experience Manager) we were not advised of the Dolphin Sunset cruise and the Seafood BBQ dinner and only found out via other guests. As such we missed those wonderful experiences which was a shame. Our experience of the GEM concept was a little hit-and-miss.
Final Word
The only way to get to/from your villas is by bicycle – this can be fun but perhaps not great for older or less active travellers. It was, for example, a good 10-minute bike ride to our Villa – it is important to be aware of this.
Unlike at other Six Senses resorts we've visited, the General Manager conspicuously absent from the locations and occasions you might otherwise expect to encounter the resort management, like the breakfast service. Even at the GM's cocktail party I wasn't aware of who the GM was.
I'm clearly looking at this critically from a business owner's perspective and from that point of view I was a little disappointed. But from a guest's standpoint, this is a breath-taking resort destination with an amazing spa, and outstanding F&B.
If I was to give it a score it would be 10 out of 10 for beauty but 7/10 for service overall.
Maldives is beautiful it is a long haul but well worth it.