SONG SAA PRIVATE ISLAND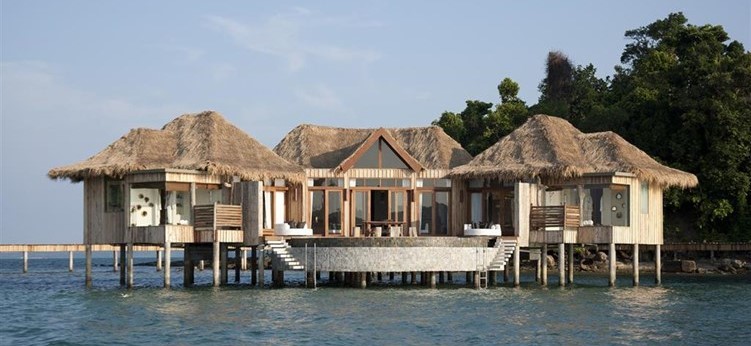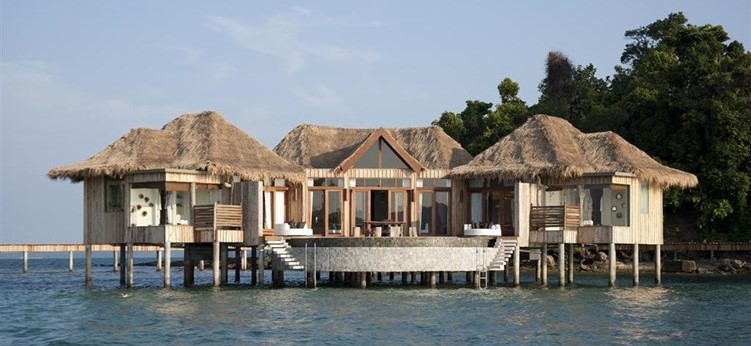 Served by daily direct flights from Siem Reap, and five flights a week from Ho Chi Minh City, the Cambodian south coast is no longer a remote destination. Spanning two untouched islands whose names translate to 'The Sweethearts' in Khmer, Song Saa Private Island has established a new standard for sustainable luxury in Cambodia.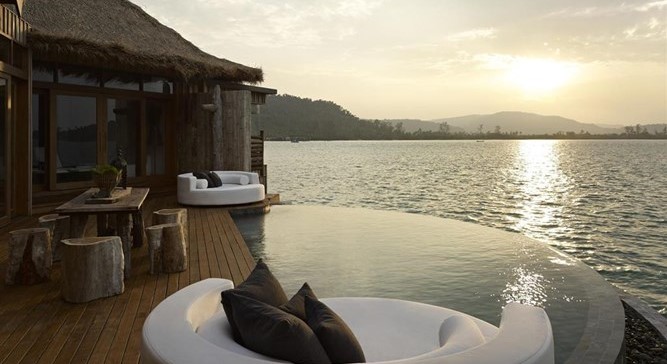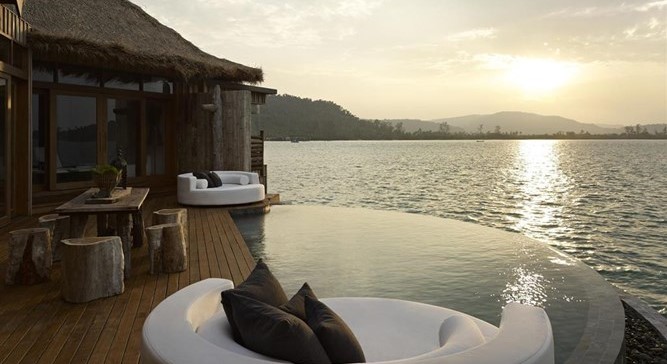 This intimate, all-inclusive resort comprises 27 Jungle, Ocean View, and Overwater Villas.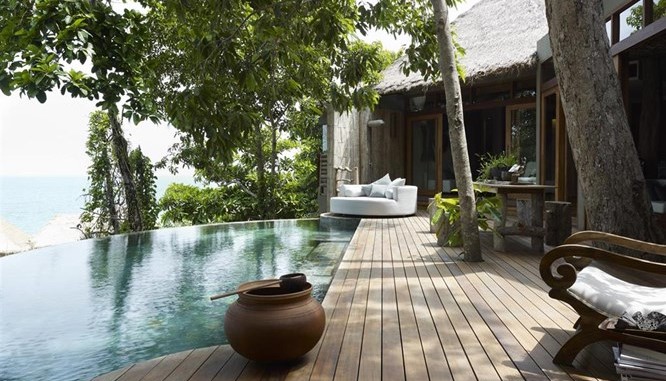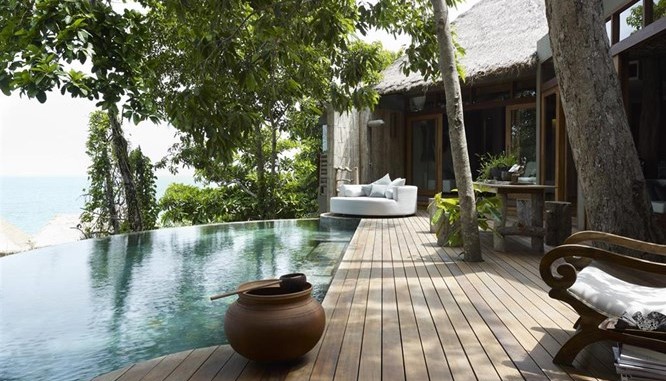 Book your stay with us and you'll receive these fabulous perks and privileges:
Early check-in and room upgrade on arrival, subject to availability
Full breakfast daily for two
30-minute Wellness Consultation
One-hour Private Yoga/Meditation Session
One 50-minute massage for two
Complimentary Wi-Fi
Late check-out, subject to availability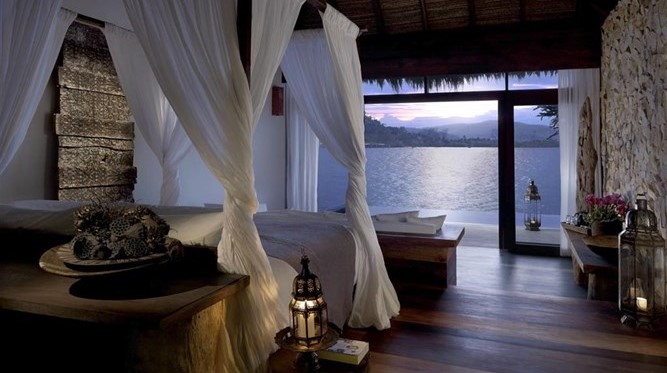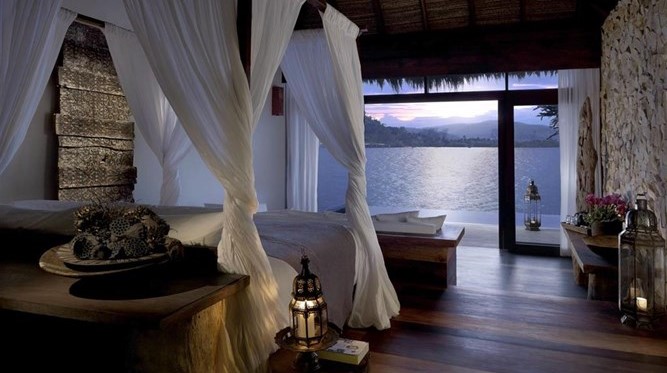 Song Saa Private Island is a heaven of sustainable luxury nestled in the undiscovered beauty of Cambodia's Koh Rong Archipelago. With unique, world-class cuisine, stunning sunset views of the Gulf of Thailand, and an array of spa and wellness treatments, Song Saa offers the ultimate indulgence for mind, body and soul.
Traditional Khmer cuisine is served with a contemporary twist, enjoy sunrise yoga with the sunrise, join a marine biologist on a snorkeling safari, and indulge all-organic treatments at the resort spa.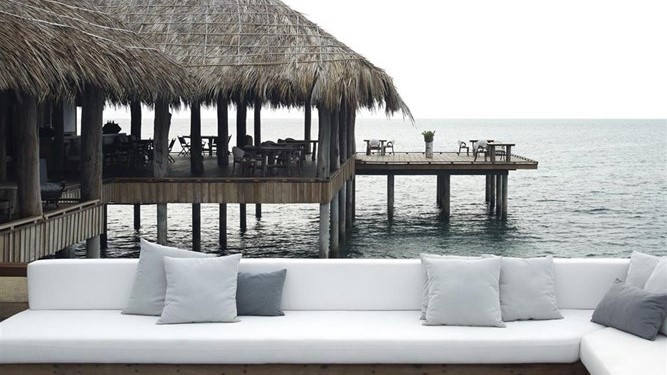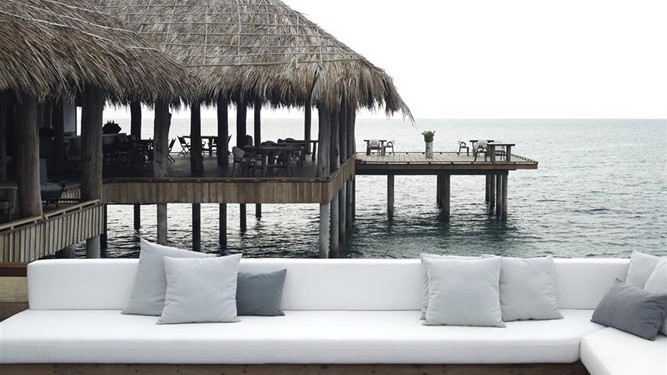 Harmony, sustainability and world-class luxury underpin the design of Song Saa which includes energy efficient thatched roofing, sandstone reclaimed from the Villa foundation, recycled timber from disused fishing boats, furniture made from driftwood collected from local beaches and coves, and floors made from timber salvaged from old factories, warehouses and demolition yards around Cambodia and Thailand.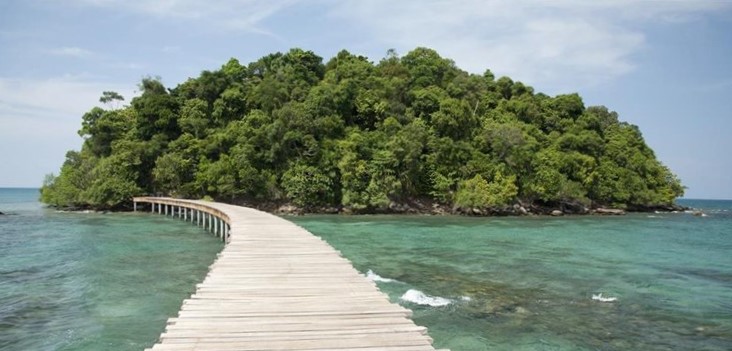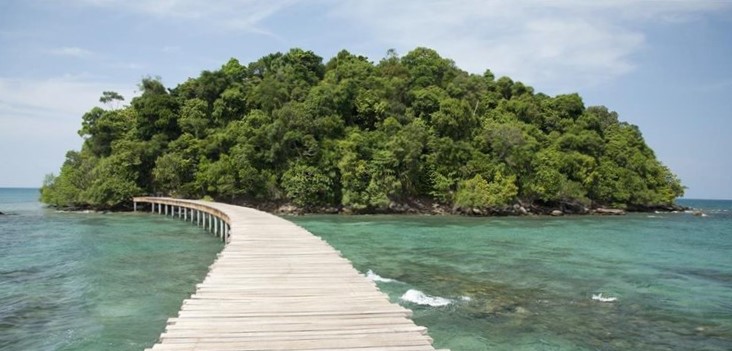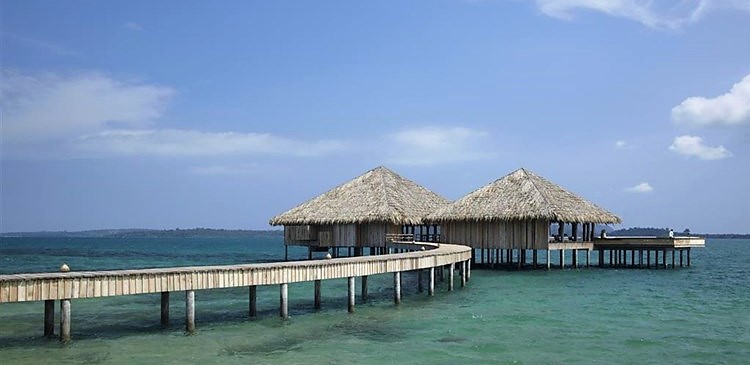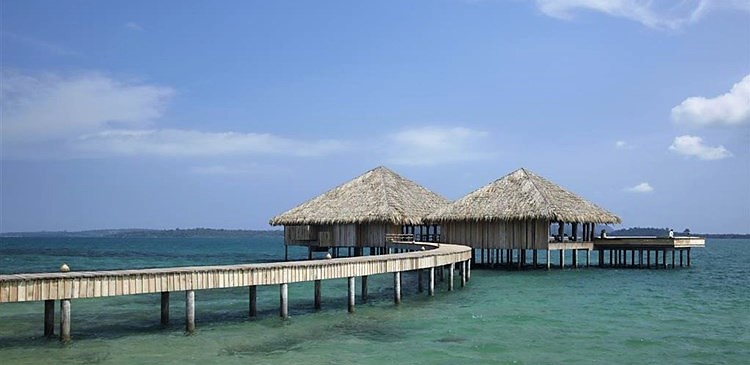 This is complemented by bespoke hand-crafted furniture made by local artisans and artwork sourced from provincial markets or local artists.
Gorgeous.