SANCTUARY SUSSI & CHUMA

WHERE: MOSI-OA-TUNYA NATIONAL PARK
WHO VISITED: Lauren Richmond from Shire Travel
WHEN: June 2015
WHAT WE LOVED
Part of the Sanctuary Retreats group, Sanctuary Sussi & Chuma is built on a dramatic bend of the Zambezi River in the Mosi-Oa-Tunya National Park, 12 kilometres upstream from the world-famous Victoria Falls.
Built on two levels, the main lodge consists of an elevated bar, wine cellar, lounge and open air dining area, gift shop and swimming pool.
On your final day here you may be taken to an island in the river where a delicious buffet lunch is set up for you. The hippos will very likely provide some entertainment.
Rooms                                              
There are 12 Sussi treehouses perched in the canopy of majestic ebony trees that line the river bank. Each air-conditioned treehouse has its own private deck and views over the waters of the Zambezi.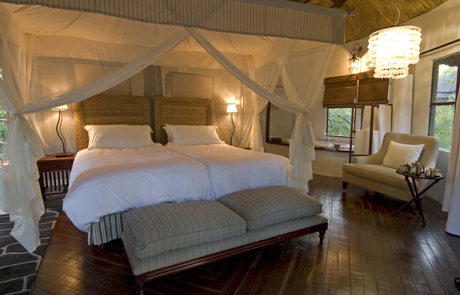 There are also two private Chuma houses, each with two bedrooms. These are perfect for families with young children. Each house has two en-suite bedrooms, a spacious lounge and dining area and private plunge pool. Each of the houses also comes with its own private chef and house staff.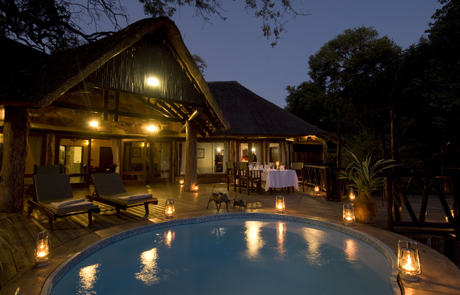 Pools                                        
There is a lovely pool on the river alongside a broad deck with bar, perfect for sundowners as you watch the river sunset.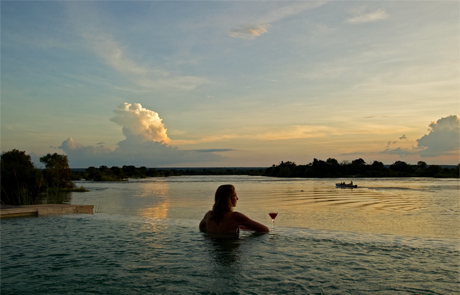 Spa
The lodge offers a range of spa treatments – including massages, facials and manicures – in a treatment room that has been uniquely constructed on stilts on the riverbank.

Dining
The restaurant in the main lodge serves all-inclusive a-la-carte dining for breakfast, lunch and dinner.
Recommended Experiences
This is the only lodge in the area able to offer guided walking safaris to see the White Rhinos – an amazing experience. Each rhino has its own armed, military bodyguard for protection against poachers.
Highly trained safari guides take guests on game drives in custom-built 4 x 4 safari vehicles to explore the National Park and its resident elephant, impala, giraffe, buffalo, hippo, crocodile and zebra.
Guests can also enjoy a two hour canoeing paddle on the Zambezi River. The canoeing trip can either be done in the morning or afternoon.
Just a short drive away from the world famous Victoria Falls, the lodge offers guests a walking tour of The Falls.
A Zambezi River cruise is a great way to spend a few hours before drifting back to the lodge for a warm shower and dinner.
Final Word
Sanctuary Sussi & Chuma is a quiet spot that would suit couples and honeymooners looking for privacy and seclusion.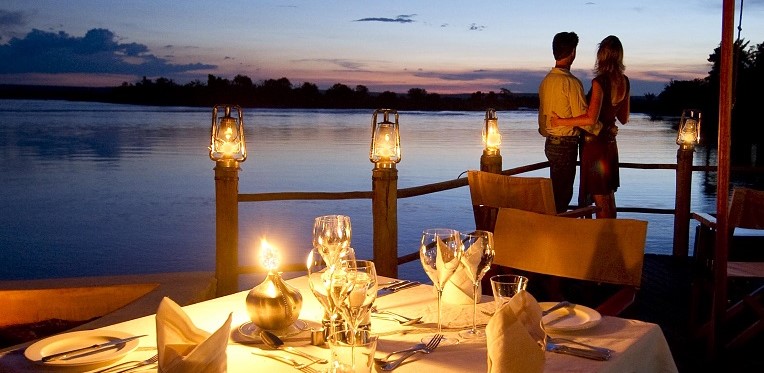 …………………………..
THE RIVER CLUB

WHERE: LIVINGSTONE
WHO VISITED: Sharyn Kitchener (Travel Specialists Mosman) and Lisa Allan (Shire Travel).
WHEN: June 2015
WHAT WE LOVED
The River Club is a boutique property situated right on the Zambezi River – about 18 kilometres upriver from Victoria Falls, 30 minutes from Livingstone Airport, and 15 minutes from the town of Livingstone.
The main building, known as the Zambezi House, is an impressive Edwardian-style entertainment area with high plantation ceilings. Converted from the original farmhouse built in 1948, it provides a wonderful setting for hosting guests at the lodge.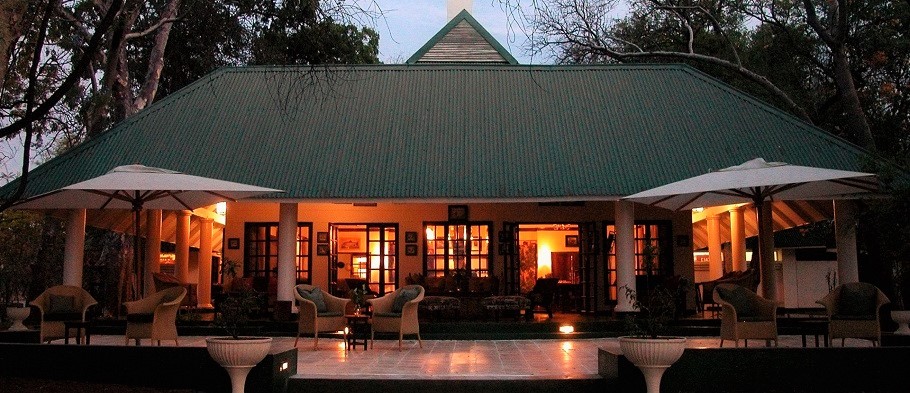 The property consists of about 16 suites set on a secure 50 acre property with manicured gardens, a 2 kilometre running track, tennis court, library, pool table, croquet green and more.  The River Club can arrange a helicopter to land and take you to Victoria Falls. The sunset river safari was lovely.  We saw hippo, crocodiles, bird life and the sunset was spectacular.
Rooms                                                 
Most of the suites have stairs up or down to the bathroom or lounge area so you need to have good mobility, generally.  If you are elderly, the best suite is #9 as it has one stair up to the bathroom and is close to the main dining area.

Each River Suite is open plan and beautifully decorated with furniture and teak. Room features include two bathrooms on a split level, mosquito nets swathing the bed, a writing desk, and sitting area with windows that can be opened for unimpeded views of the river beyond. These accommodate up to 2 people.
Luxury River Suites are spacious and open plan, with screen doors opening to an outside deck with unimpeded views of the Zambezi river beyond, a private plunge pool and a small private garden. Rooms are beautifully decorated with furniture and fittings made from Rhodesian teak wood. Large mosquito nets swathe the bed. These accommodate up to 3 people.
Both Suite types feature air conditioning, bath, safe, kettle, fan, hairdryer, mini-bar with soft drinks and water, mosquito nets, sofa, terrace.

The River Club's premium accommodations are the two-bedroom Luxury River Family Suite – suitable for 2 adults and 2 kids, and the Princess Mary Suite – a luxurious double-storey villa that can accommodate up to 8 guests, and is set in a secluded private garden with its own pool.
Pools
The resort features a stunning infinity-pool overlooking the river, surrounded by pool lounges and hammocks.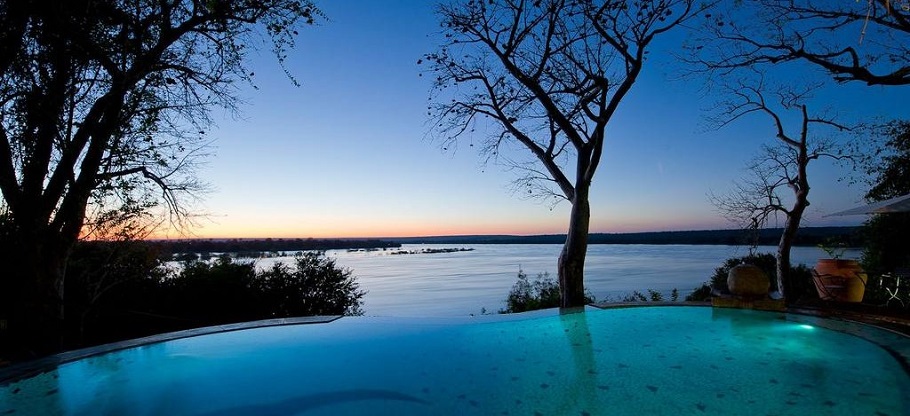 The Luxury River Family Suite has a small plunge pool. The Princess Mary Suite has its own pool.
Spa
There is no spa on the property
Dining
The large dining room can seat all guests at one sitting at the impressively long teak dining table, although most meals tend to be served outside on the elegant terrace or by the poolside.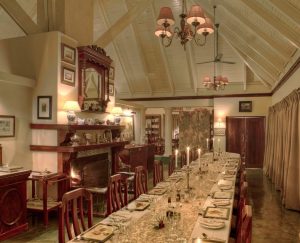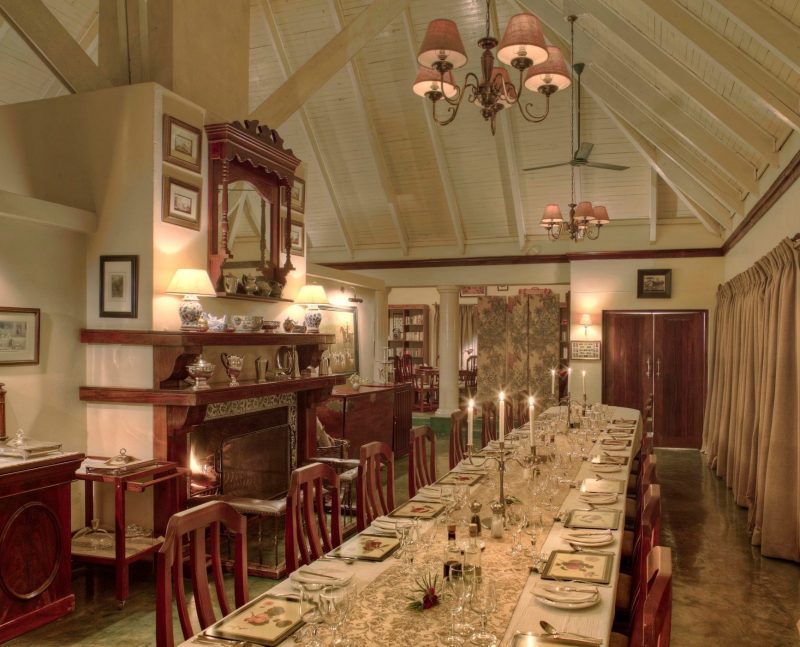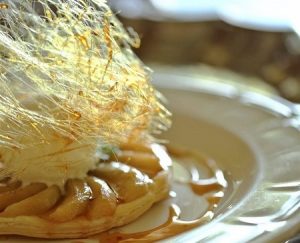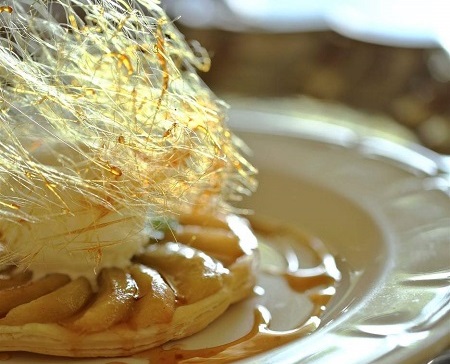 We dined on the grass for lunch, had dinner & breakfast inside the main dining room – normally set up for communal dining but will accommodate client requests.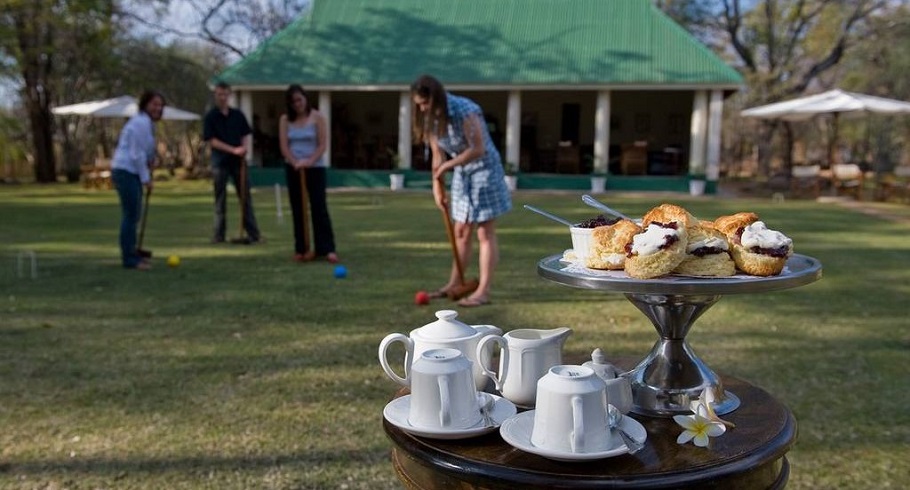 Recommended Experiences
A daily sunset cruise up the Zambezi is a wonderful experience as the boat's engine is switched off and the vessel drifts silently downstream with the current passing the occasional elephant, hippo or crocodile and an abundance of birds. The best part is that it is included in the room rates.
Final Word
A great property, well suited for couples, families and multi-generations.  There is something for kids, parents & grandparents.  Peter has a lot of history around the property and everything has a story to go with it! Very relaxing, location was great – I would recommend a three-night stay which would provide sufficient time to relax, visit the local school, Victoria Falls, Livingstone and the Zambezi River.

Located a short distance from the historical town of Livingstone, The River Club forms a perfect end to a safari circuit in Southern or East Africa.
…………………………..
THE ROYAL LIVINGSTONE


WHERE: LIVINGSTONE
WHO VISITED: Lauren Richmond from Shire Travel
WHEN: June 2015
WHAT WE LOVED
This is an absolutely beautiful property and grounds populated by zebra and giraffe which you may encounter on arrival along the driveway.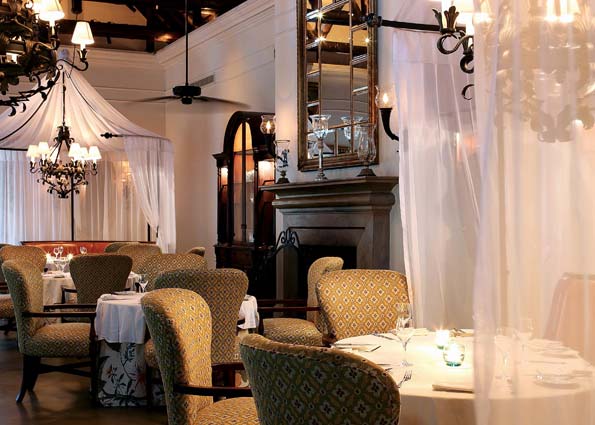 This property has a very grand, even regal feel about it.
Rooms                                                                                                             
The hotel has 173 rooms and 17 riverbank residences. All rooms have private terrace overlooking the Zambezi River.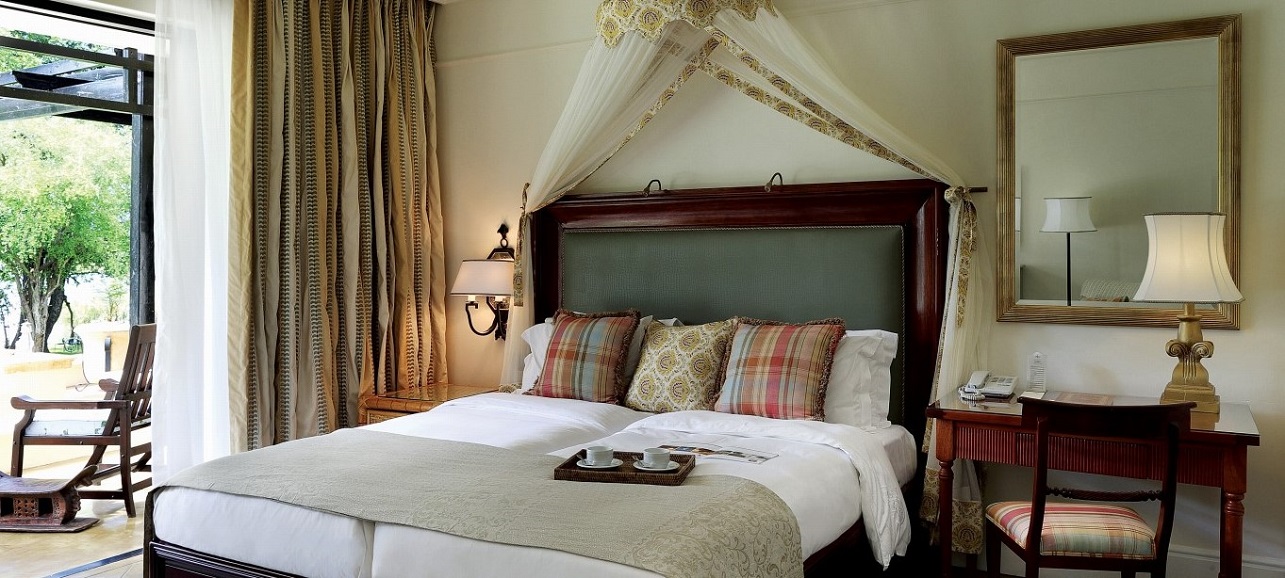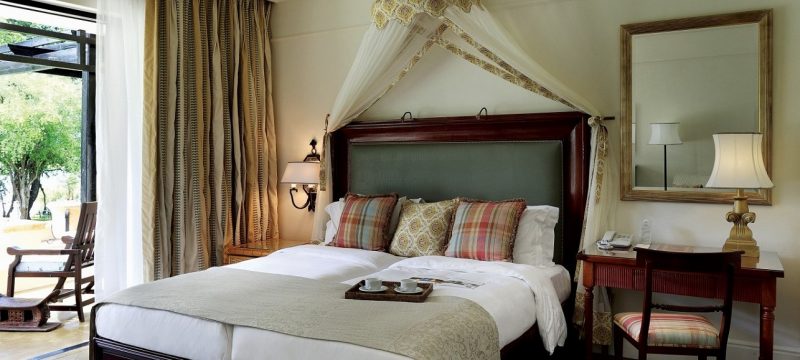 There are seven different room categories from Luxury King Rooms to the Presidential Suite.
Pools                                        
The hotel's outdoor pool is a perfect spot to relax and soak in the warmth of the African sun and the beautiful Victoria Falls.
Spa
The Royal Spa sits right on the banks of the Zambezi River. Relax in lovely tents shaded by ancient trees or enjoy a treatment in the comfort of your room.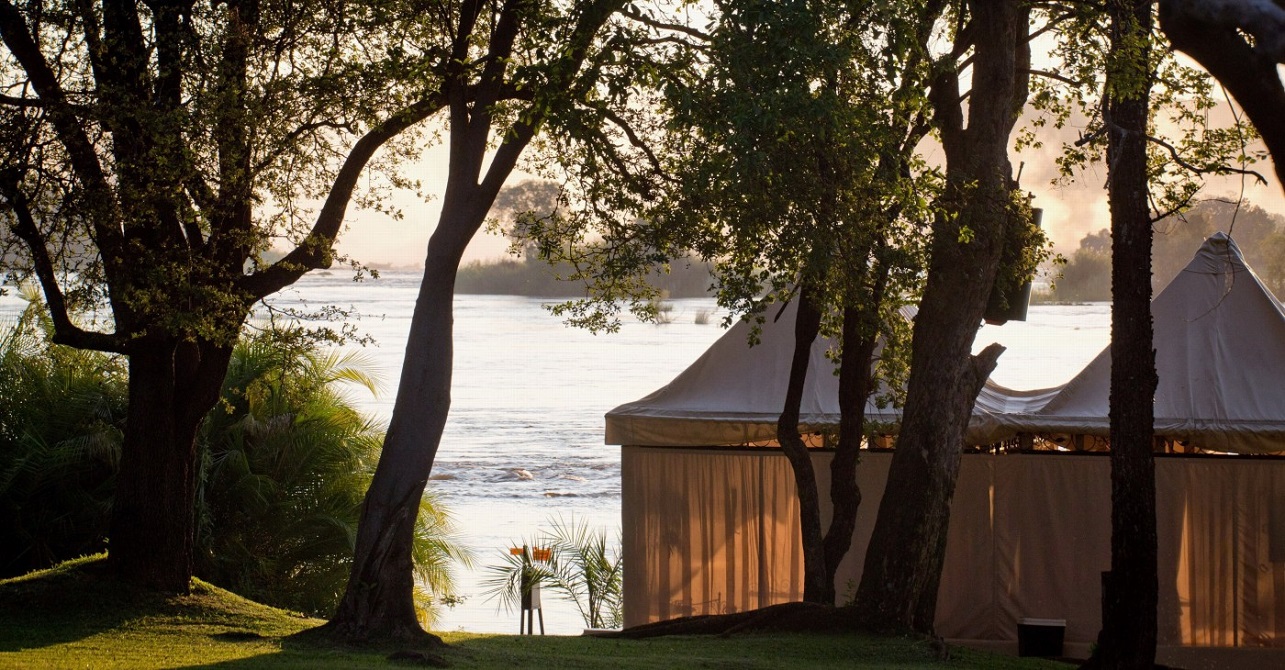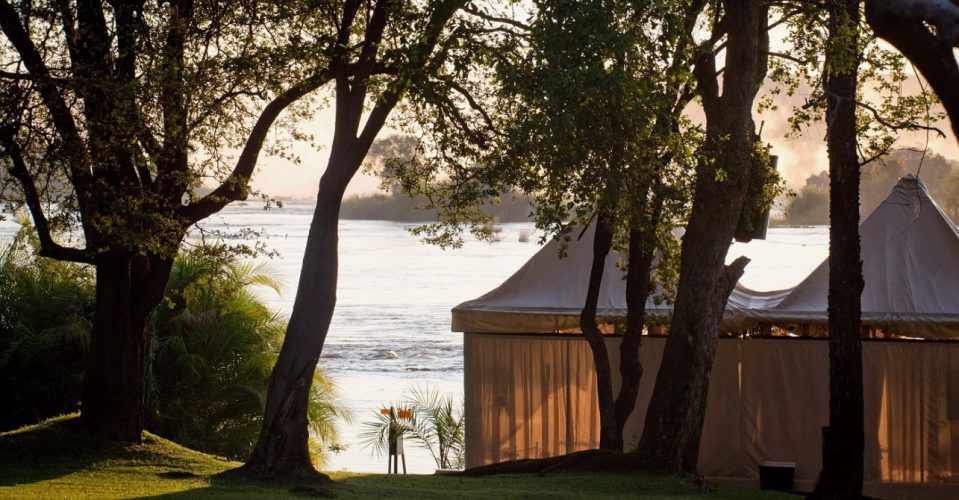 Dining
The Sundeck: Located right on the Zambezi River, the property's two Sundecks are the perfect spot for sundowners with a view.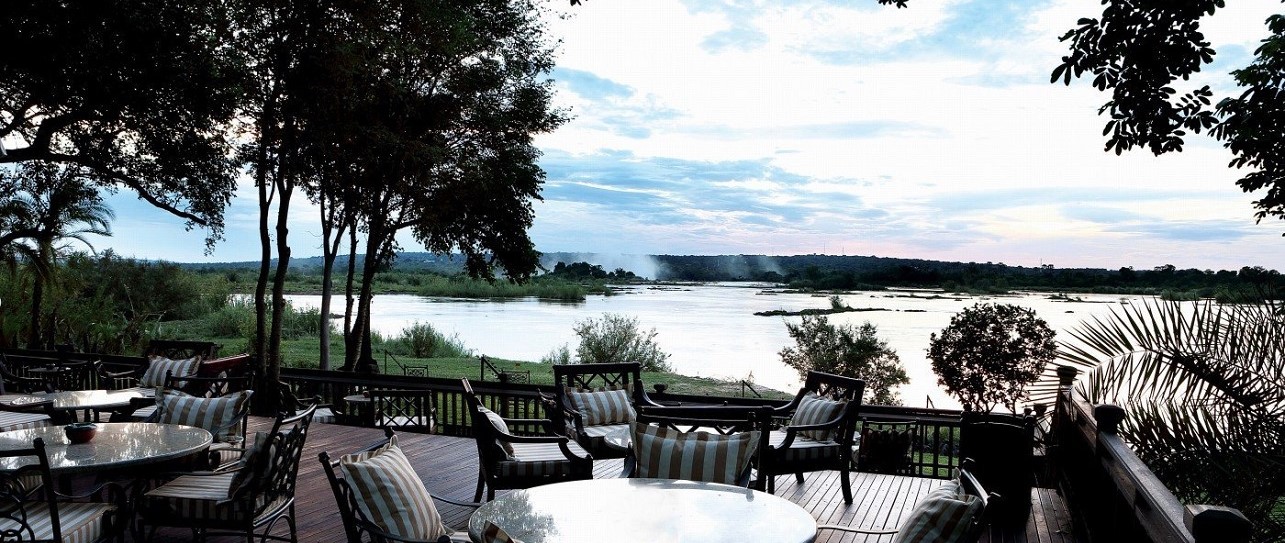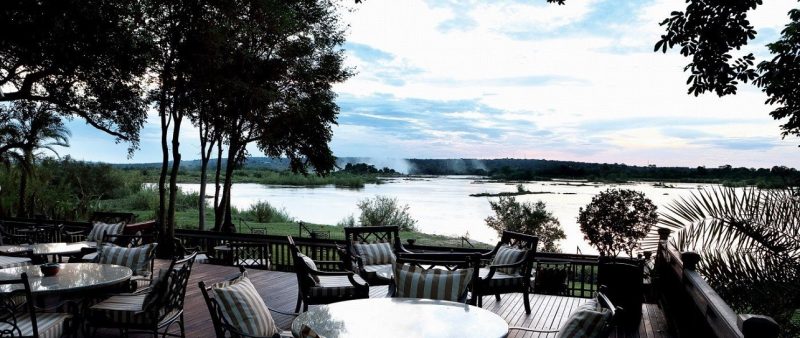 The Royal Livingstone Express: A unique dining experience aboard a steam locomotive train.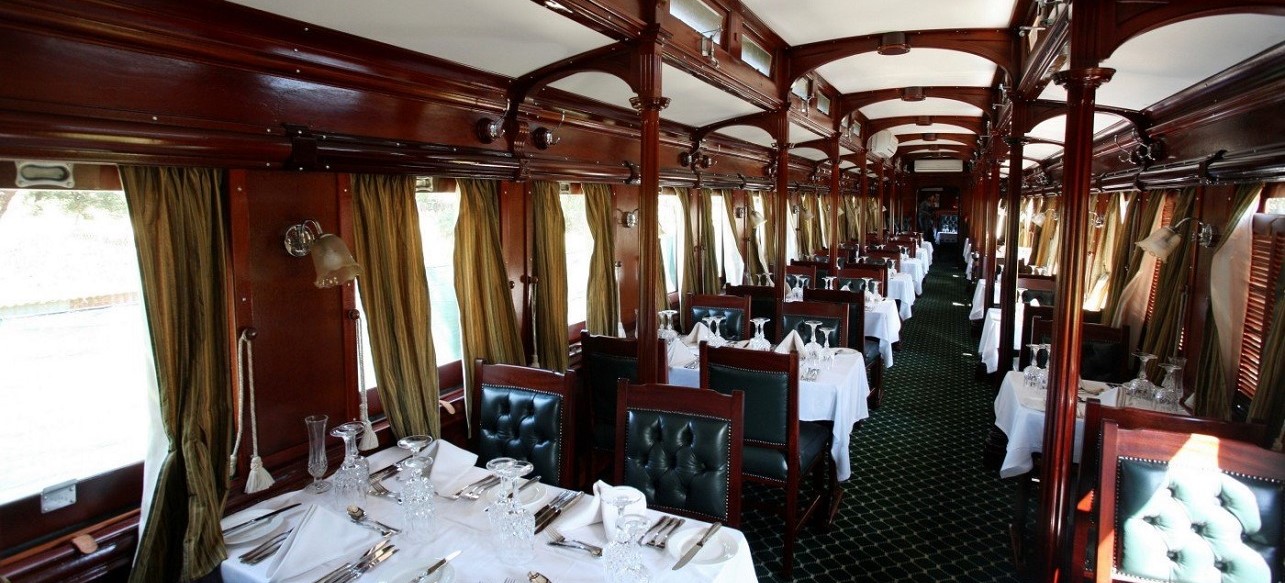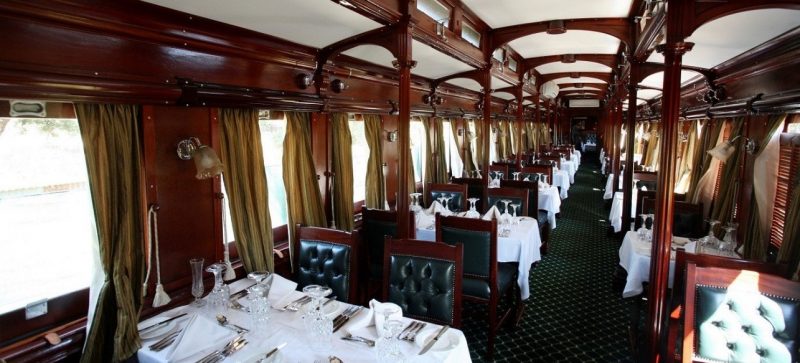 Monkey Tree: 5-star candlelit dinner under its canopy can be arranged on request.
The Royal Livingstone Dining Room: Serving breakfast, lunch and dinner in an indoor or outdoor setting overlooking the Zambezi River
The Royal Livingstone serves a famed High Tea daily at 3.00pm.
Recommended Experiences
Victoria Falls is only a 15 minute walk from the hotel and as a Royal Livingstone hotel guest, you have free access to the Falls via the resort's own private entrance.
Final Word
The Royal Livingstone enjoys a terrific location with most local attractions and activities in close proximity to the hotel. You should expect no more than a 15-minute drive to most.
…………………………..
Disclaimer
Unless otherwise specified, all images belong to the resorts and suppliers showcased on these pages.
These recollections are generated by staff from the Spencer Group of Companies after they return from business or personal travel and visit the places listed. Their first-hand experience provides wonderful insights into resorts, airline offerings, cruises and local attractions. Their views are personal and by no means guarantee that other travellers will experience the same.