SUN CITY

WHERE: In the North West Province of South Africa, between the Elands River and the Pilanesberg, about two hours' drive from Johannesburg, near the city of Rustenburg. The complex borders the Pilanesberg Game Reserve.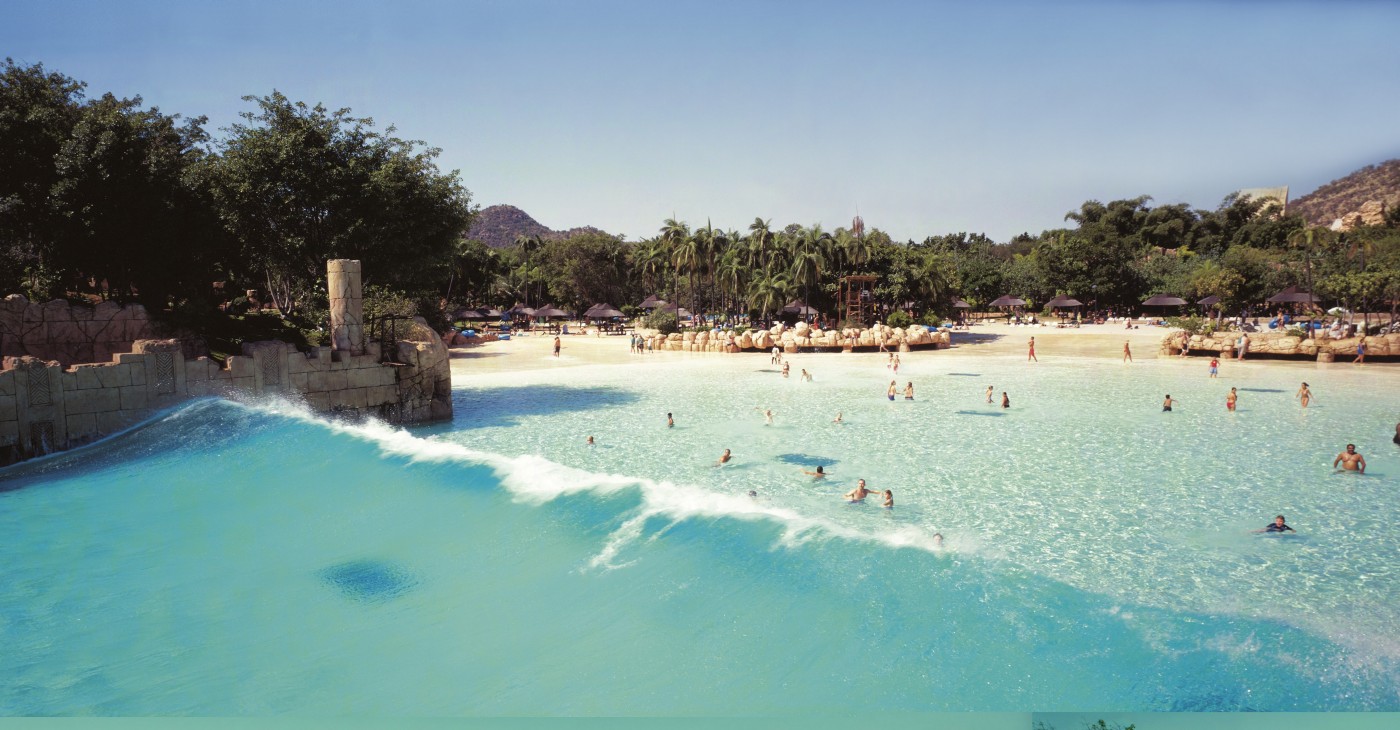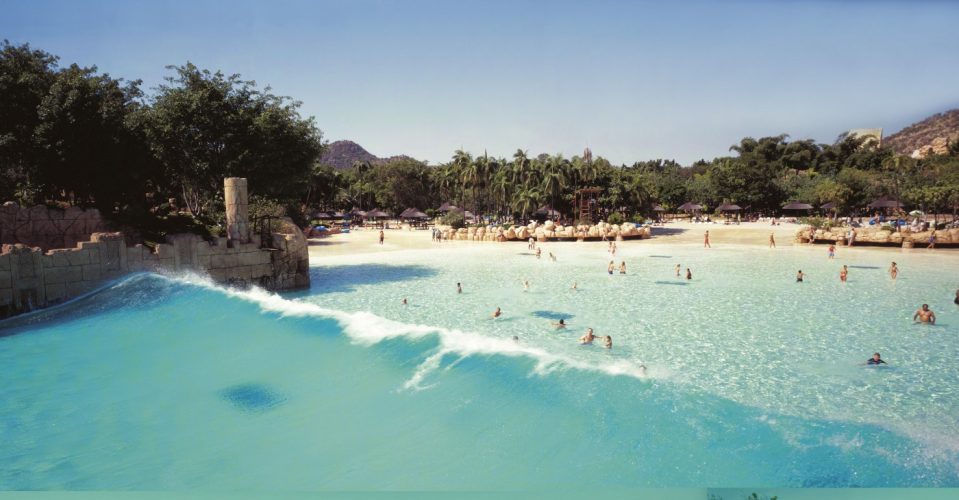 WHO VISITED: Penny Spencer
WHEN: September 2016
WHAT WE LOVED
We stayed at the Palace of the Lost City which is just one of four hotels in the amazing Sun City complex. The facilities for families are amazing with a water park, dedicated facilities for teens, mini golf plus lots of other activities including safari.
The pool is wonderful, and both service and food are very good. It was ideal for us to get over jetlag for a couple of days and get in the mood for Africa.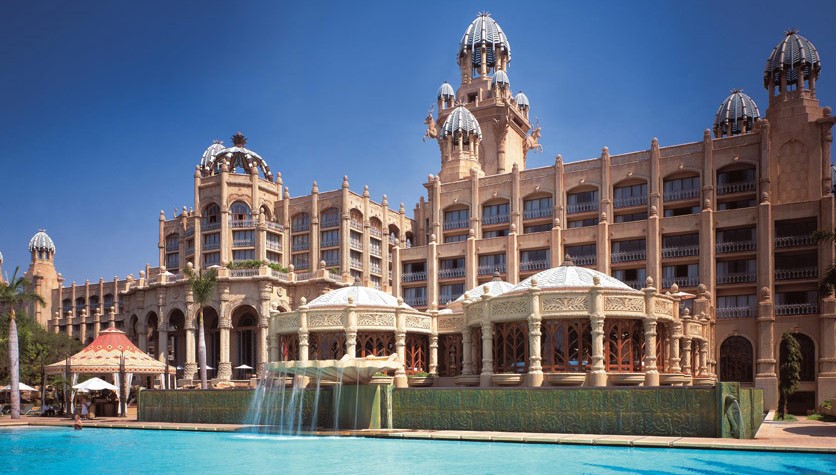 Rooms
The hotel has a total of 338 spacious rooms and suites in at least 10 different categories from Luxury Twins right up to the Royal Suite.
All rooms are equipped with Wi-Fi, air conditioning, tea and coffee making facilities, a television, a safe and a mini bar. Note: The minibars are not stocked – guests have to order minibar items from room service.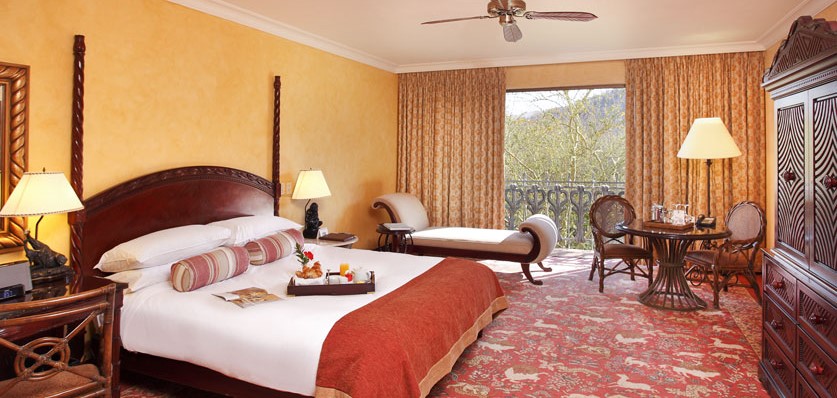 Pools
Open to both day visitors and resort residents, The Royal Bath swimming pool is a great place to cool off.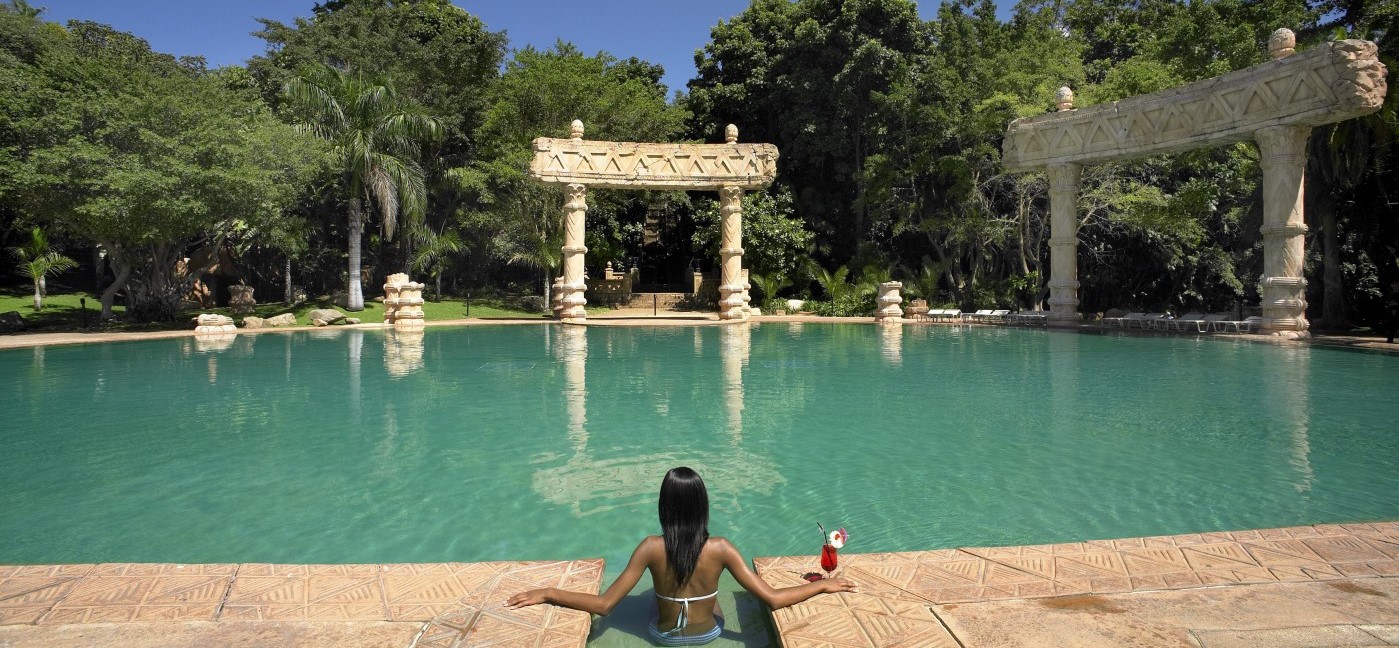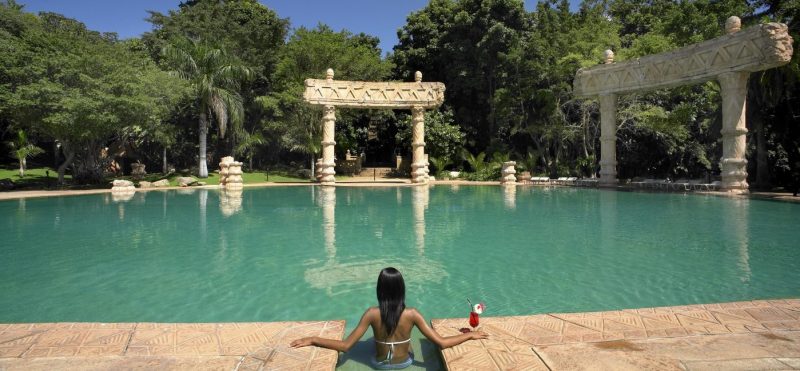 Sun City is home to two water theme parks, one dedicated to slides and rides, and the other to action-packed water sports. The Lost City's premier attraction is Valley of the Waves, home to exciting water slides, a palm-fringed beach and lapping waves.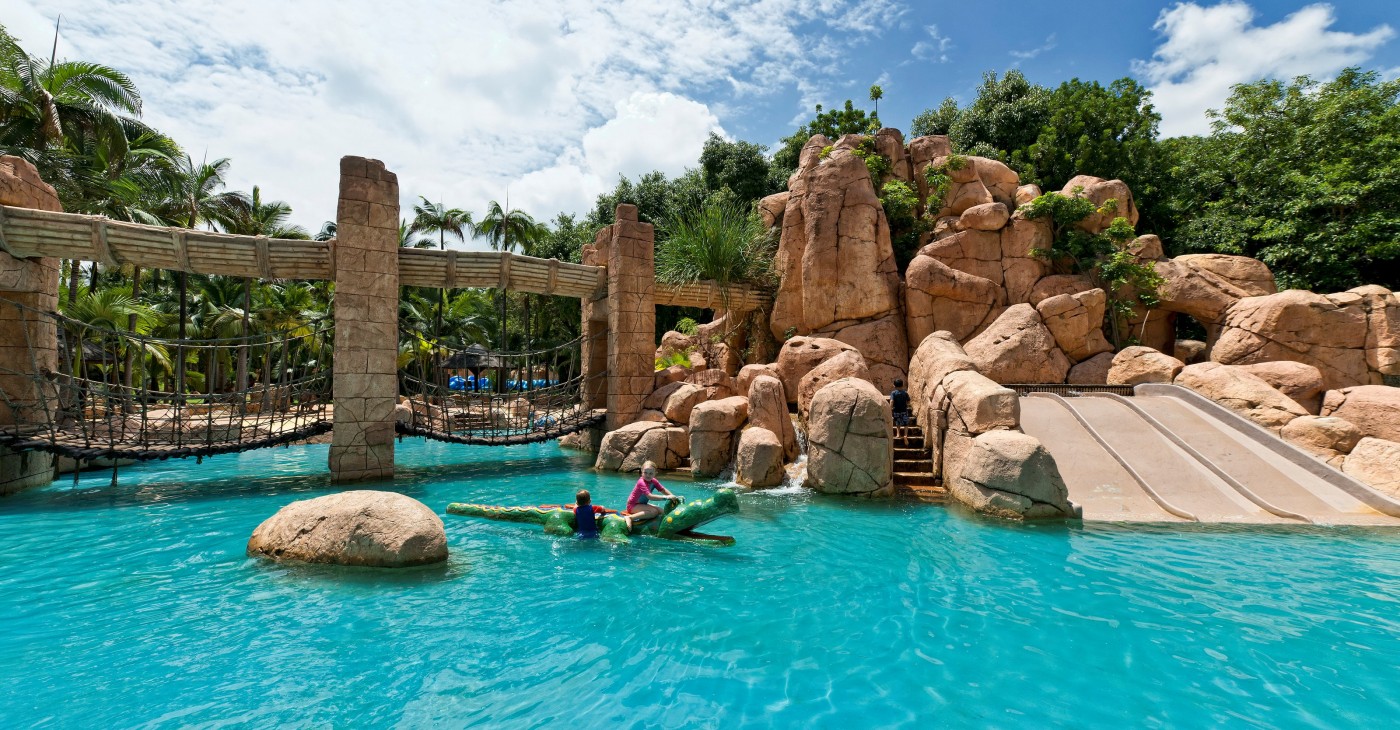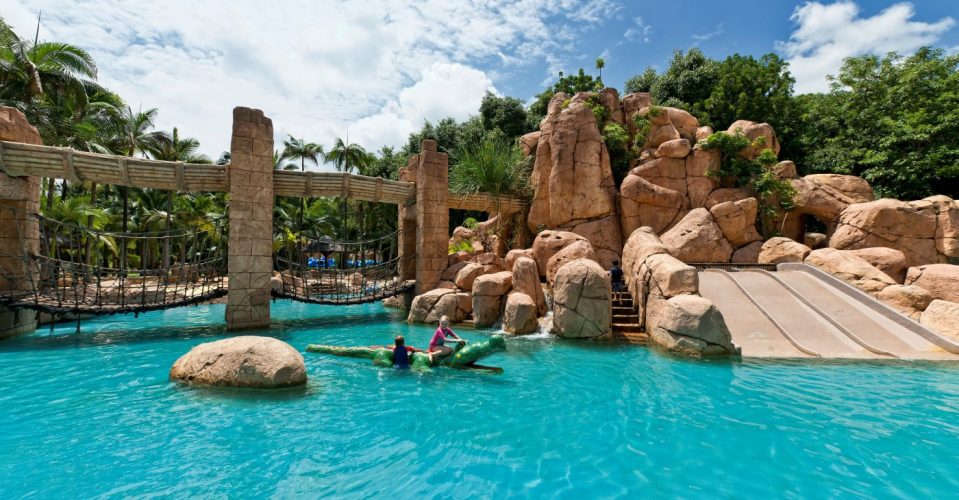 The resort's lake is home to Waterworld, where the attractions include something for the whole family, from bumper boats to parasailing.
Spa
Sun City Resort is home to the Royal Salon wellness spa and beauty salon, and the Gary Player Health Spa and beauty salon. Both of the resort's spas are run to the highest standards set by the Gatsby International Health Spas.
Dining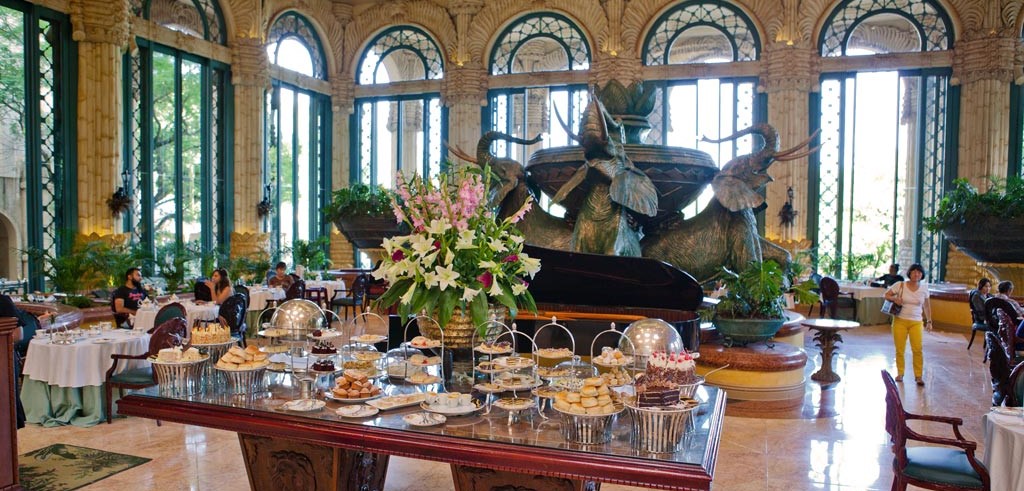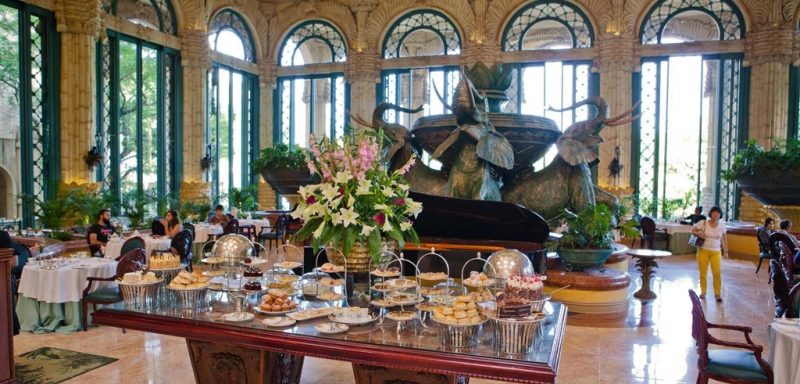 Breakfast and High Tea is taken at The Crystal Court which features an international menu.
Plume is an elegant restaurant offering a formal menu of classic French cuisine with an African twist.
The Grill Room serves great steaks.
The King's Tower sits 70 metres above the property, with great views.
Tusk Bar & Lounge is safari-themed, colonial-style cocktail bar and lounge.
The Palace Pool Deck offers a menu of light meals, snacks and drinks.
There's also 24-hour in-room dining.
Recommended Experiences
Every day at 11.30 they do the Palace tour – this is a must as they tell you all the history of the hotel I was very impressed. Kids will love the water park!
Golfers are spoiled here by a pair of 18-hole, par 72 courses designed by Gary Player.


Final Word
Inspired by the myth of a lost African kingdom, The Palace of the Lost City is set on the highest ground at Sun City, ensuring that its grand proportions and graceful towers are visible from across the resort.


We arrived into Johannesburg at about 5.30pm after a 14-hour flight. The drive to Sun City is approx. 2 hours – so it is a long haul to get here from Australia.
A couple of points:
Try to book rooms on a higher floor with a view of the pool. Our room was on the ground floor and was unfortunately quite dark.
The other hotels in the complex are 3 or 4 star so I would only recommend booking Palace of the Lost City.
Inspired by the myth of a lost African kingdom, The Palace of the Lost City at Sun City boasts immense proportions, frescoes, mosaics and fountains. It is grand, to say the least. It is surrounded by botanical gardens crisscrossed with hiking trails.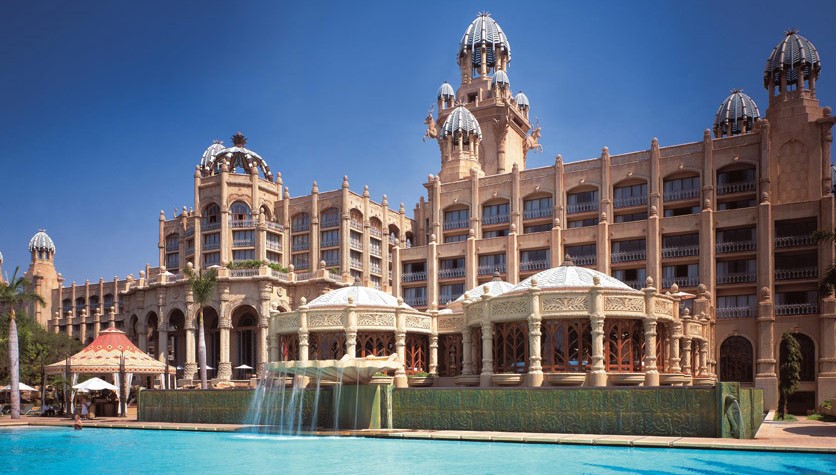 …………………………..
MARATABA SAFARI LODGE

WHERE: WATERBERG REGION
WHO VISITED: Sharyn Kitchener (Travel Specialists Mosman) and Lisa Allan (Shire Travel).
WHEN: June 2015
WHAT WE LOVED                 
Marataba is a malaria-free 23000 hectare (50,000 acre) private concession within the Marakele National Park (Limpopo, South Africa).
The Marataba Safari Lodge comprises 15 luxe tent-style rooms, each catering for 2 people. So the maximum at the lodge at any one time is 30 guests.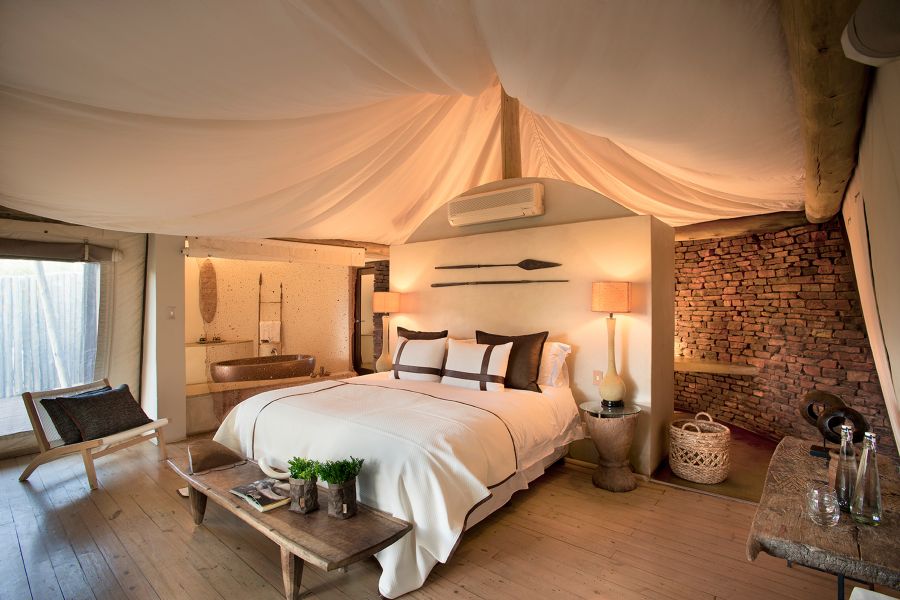 Daily safari program includes 2 game drives per day (early morning & late afternoon). Their duration is about 3 hours each drive and includes a morning coffee/snack break & afternoon sundowners – alcoholic drinks & snacks whilst watching the sunset.
No more than 5 vehicles are on safari at one time – private reserve so peaceful and animals are not over crowded by vehicles/people.
We were fortunate to see 4 of the big 5 at Marataba: Rhinoceros (white), elephant, lion & leopard.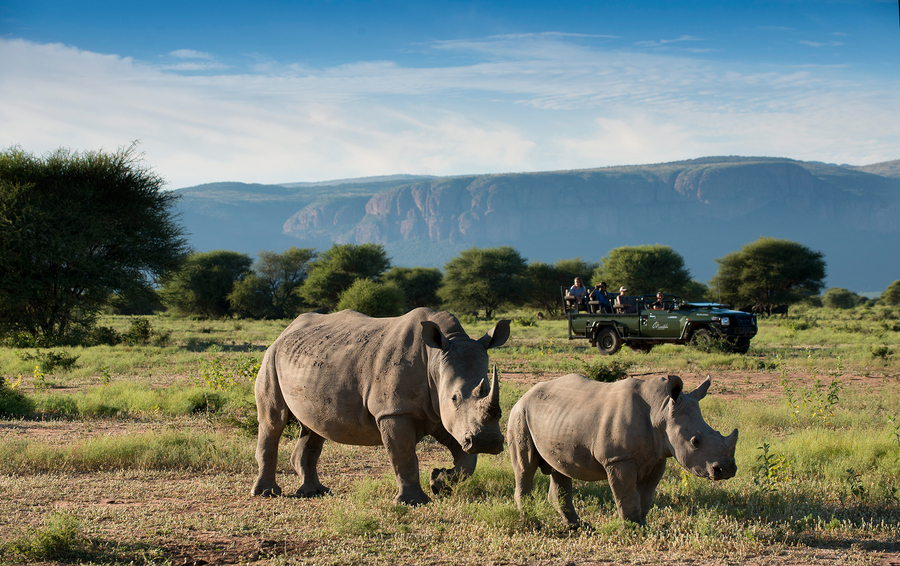 We also saw giraffe, leopard cubs, zebra, kadu, wildebeest, baboon, impala, antelope, warthog , owl, several bird species and a honey badger (well our guide said he saw one!)
We ate well on safari! Quick coffee/hot chocolate and a muffin then into the safari vehicles – big warm blankets and hot water bottles supplies for the morning safari (very nice touch).  Stop en-route for coffee and light snack then back to the lodge for a cooked brunch  of eggs/bacon through to African cooked game: Ostridge, Warthog & Kadu – to name a few.  High Tea served in the afternoon before the game drive. Then sundowners en-route followed by a 3-course dinner.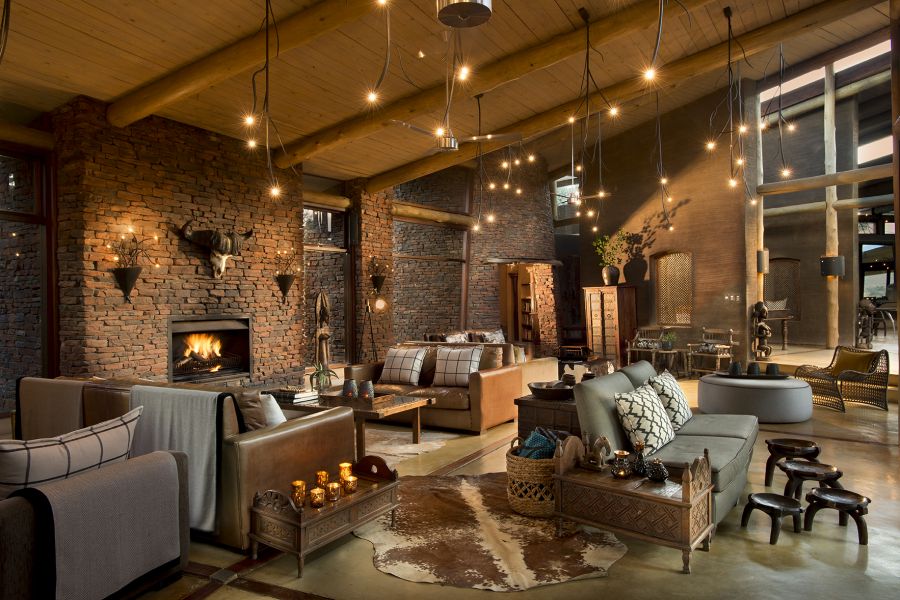 Rooms                                                                                        
The luxe tents are very spacious, offering twin beds or Kings.  Indoor & outdoor showers, double vanity, separate show & bath, in room safe and mini bar. A hot water bottle is delivered each night as part of your turndown service.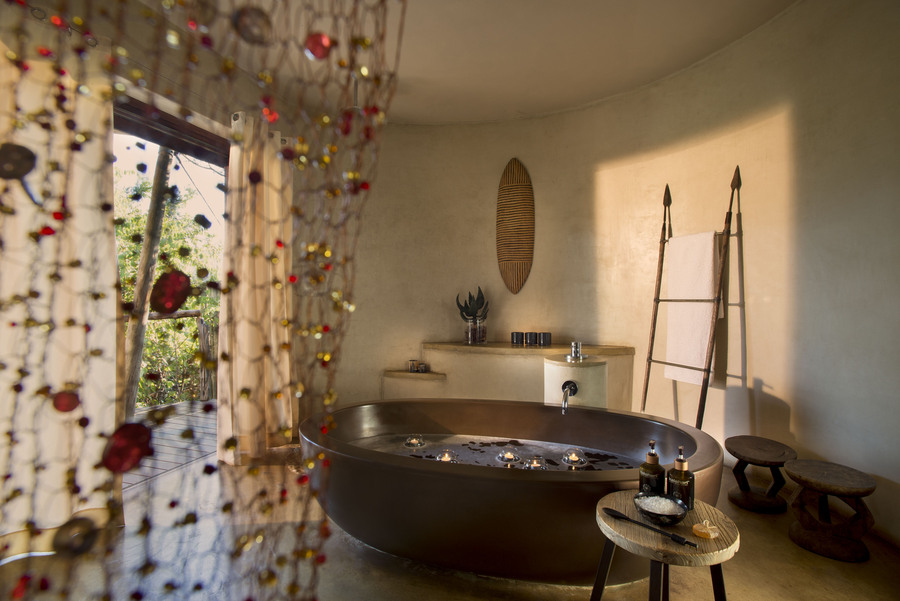 Pools
The Lodge has a large outdoor swimming pool.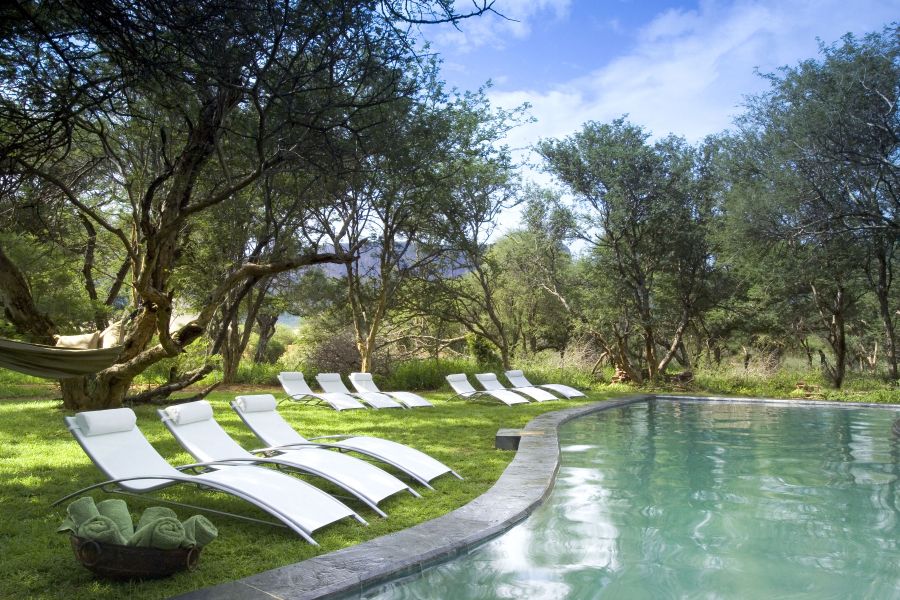 Spa
The Lodge has spa facilities. Massages are performed in your room and were extremely good value for money.
Dining
Dinner tends to be served outdoors beneath the Camelhorn trees or at various locations near the lodge.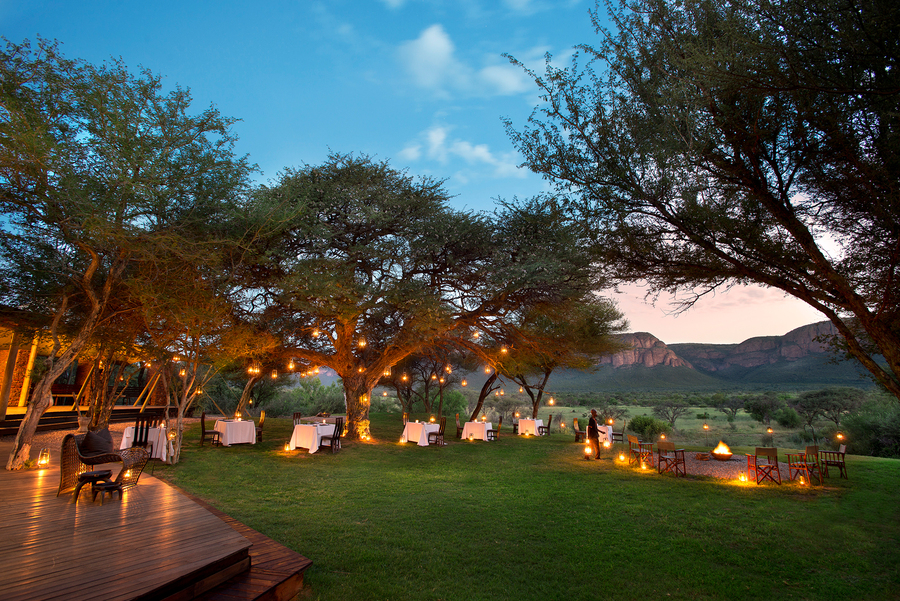 Recommended Experiences
A must do (and added extra at ZAR200) per person is the Ms Mara River Cruise – stunning scenery, chance to see the Hippo & enjoy sundowners on the river.  Fantastic photo opportunities with the Waterberg Mountains in the background.
Final Word
The Marataba Safari Lodge offers a soft style safari adventure making it a good choice for families (due to malaria free destination) with older children. Note: there are no 'inter connecting' style tents. It would also suit couples, families & multi-generational groups.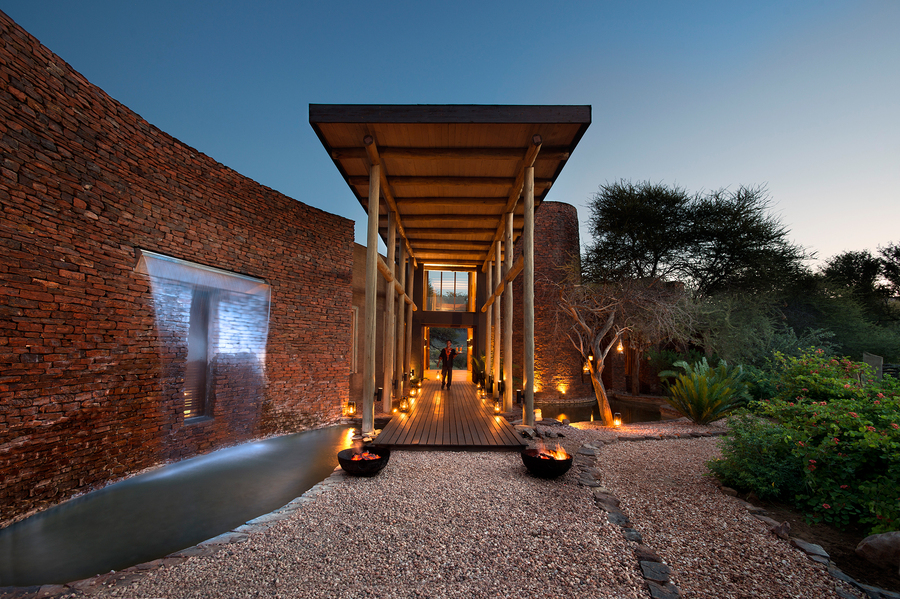 This is a good conference destination, only requiring 30 guests to book the entire resort out.
…………………………..
MARATABA TRAILS LODGE

WHERE: WATERBERG REGION
WHO VISITED: Sharyn Kitchener (Travel Specialists Mosman) and Lisa Allan (Shire Travel).
WHEN: June 2015
WHAT WE LOVED
Marataba is a malaria-free 23000 hectare (50,000 acre) private concession within the Marakele National Park (Limpopo, South Africa). The Lodge is just 3.5 hours drive from Johannesburg, and is situated on the Kransberg Range – part of the Waterberg Biosphere.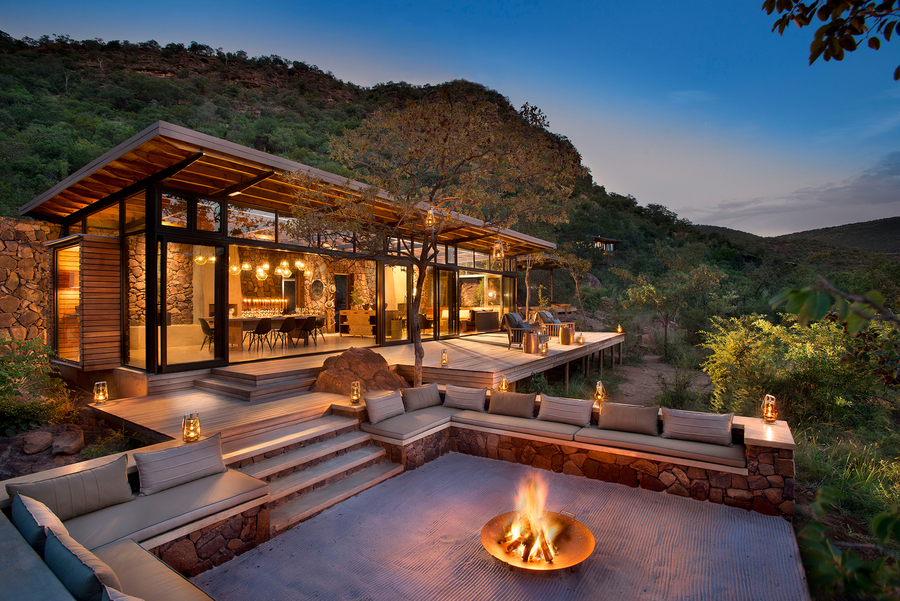 Marataba Trails Lodge was designed and created for seasoned hikers who are looking for diverse and challenging trails in a spectacularly beautiful big 5 private reserve. The Lodge is perched on the side of the mountain, with 180-degree views into Waterfall Valley. It is an utterly remote, off-the-grid 'Scandi-Safari' style luxury lodge perched lightly on the earth and fully powered by the sun.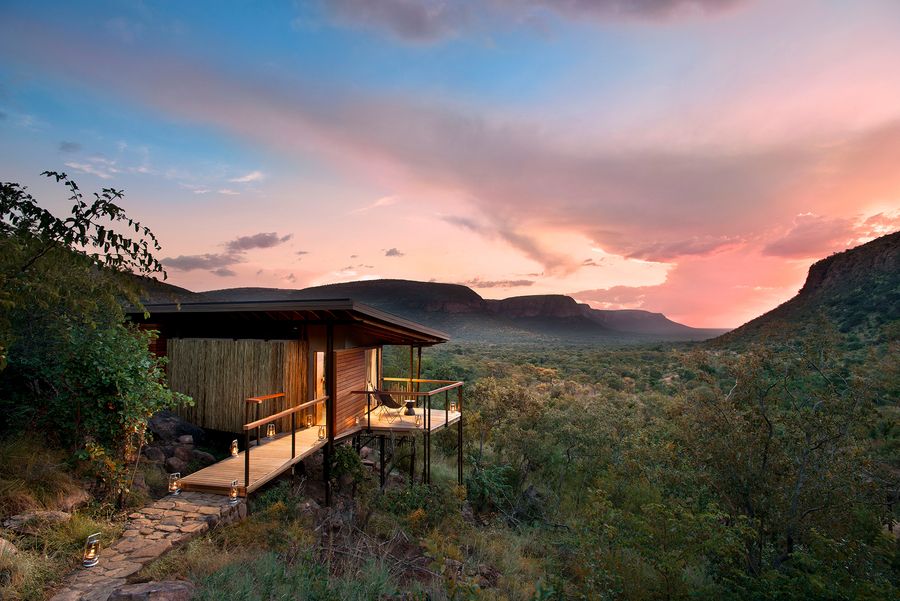 The lodge has been thoughtfully positioned on the hillside at the bottom of Waterfall Valley. It is surrounded by mountain streams, the source of the Matlabas River (which flows into the mighty Limpopo River, and eventually into the Indian Ocean).
With just 5 Luxury Eco Suites on the property, the Lodge's maximum capacity is just 8 guests.
Rooms                                                                                                                                                     
5 luxurious Eco-Suites at Marataba Trails Lodge, the intrepid explorer is treated to incomparable high impact walking trails, on nature's terms, without compromising on the creature comforts.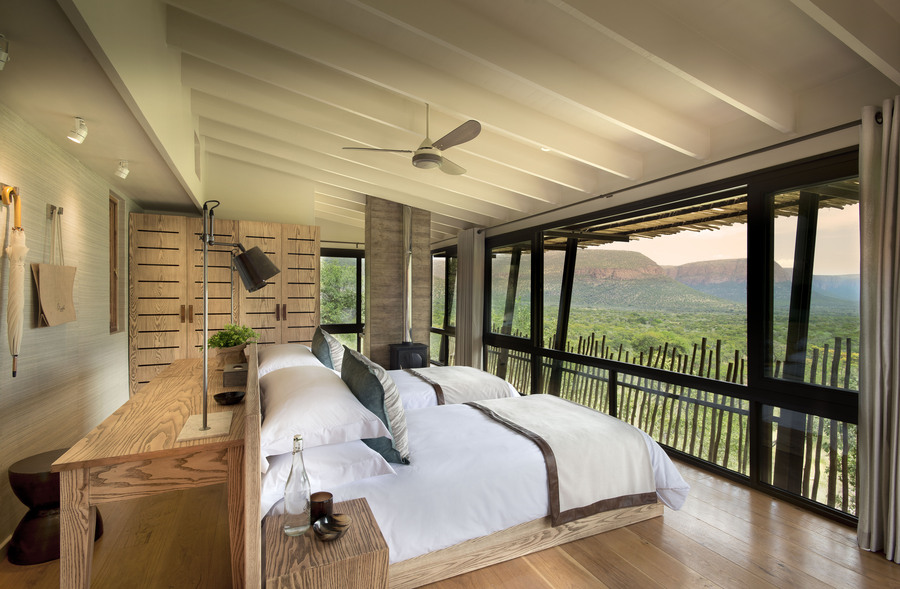 Each of the 5 luxurious Eco-Suites features king / twin beds, a private shaded viewing deck, fans, fireplace, en-suite bathroom with rain shower and a view. All enjoy spectacular views down into Waterfall Valley, which is particularly special at sunset.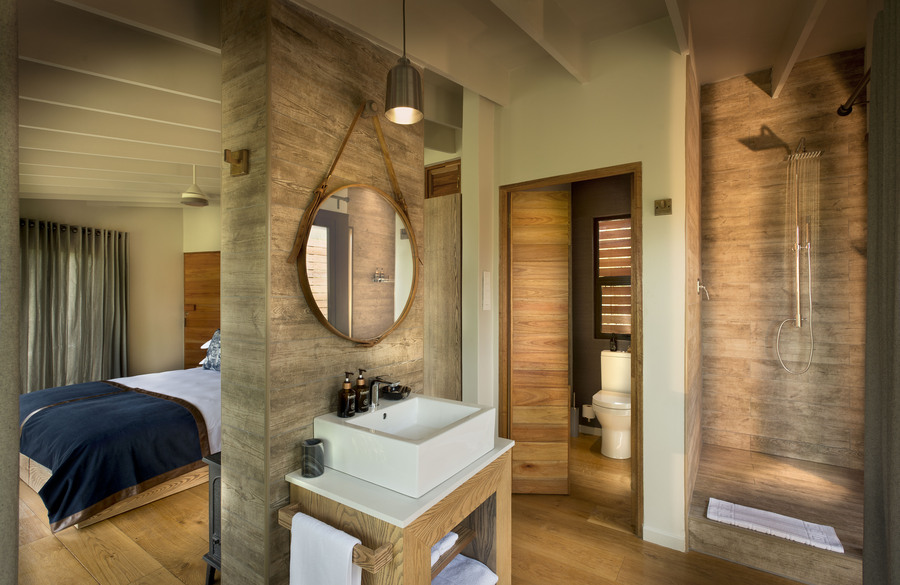 Pools
There is no pool at Marataba Trails Lodge.
Spa
There is no spa at Marataba Trails Lodge.
Dining
The Lodge's central facility features an open plan lounge and dining area. Marataba's chef specialises in fresh, organic and delicious meals – many of which are prepared over an open fire. Rates include all meals.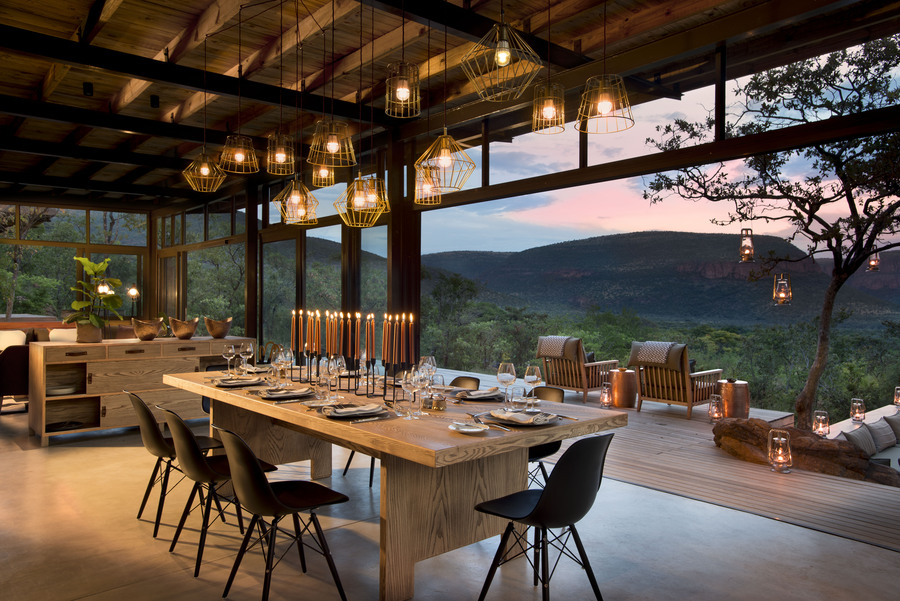 Recommended Experiences
Morning and afternoon trails depart from the camp each day, with the option of enjoying a full-day hike and picnic in winter.
A variety of trails options are available, differing in respect of degree of difficulty and fitness required. The trails make use of different areas of the reserve, ensuring a variety of experiences on riverine, gorge and mountain trails. Guides will assess each of the individual guests, and will match trails to suit fitness levels and walkers' personal preferences.
Final Word
This is a stunning place designed for the modern adventurer with a keen interest in walking and hiking. Children under 16 years of age are not permitted. Guests really need to be fit and capable of completing walks of up to 7 hours a day.
…………………………..
MORE QUARTERS

WHERE: CAPE TOWN
WHO VISITED: Sharyn Kitchener (Travel Specialists Mosman) and Lisa Allan (Shire Travel).
WHEN: June 2015
WHAT WE LOVED  
More Quarters comprises the 4-bedroom Redcliffe House, plus 3 x 2-bedroom apartments, and 15 x 1 bedroom apartments situated in the suburb of Gardens, the heart of Cape Town City, away from Cape Town's tourist congestion.
Although contemporary in style, Redcliffe House – with its high pressed ceilings, hard wood floors and grand entrance – has an old-world Victorian charm.
There is a wide variety of boutique stores, restaurants and bars in the neighbourhood.
Close proximity to Table Mountain (10 minutes), Clifton Beach (15 minutes) and the Victoria and Alfred Waterfront (10 minutes).
Rooms                                                                                                                    
Each of the 15 One-Bedroom Apartments is individually decorated, has an en-suite bathroom, lounge and kitchen area.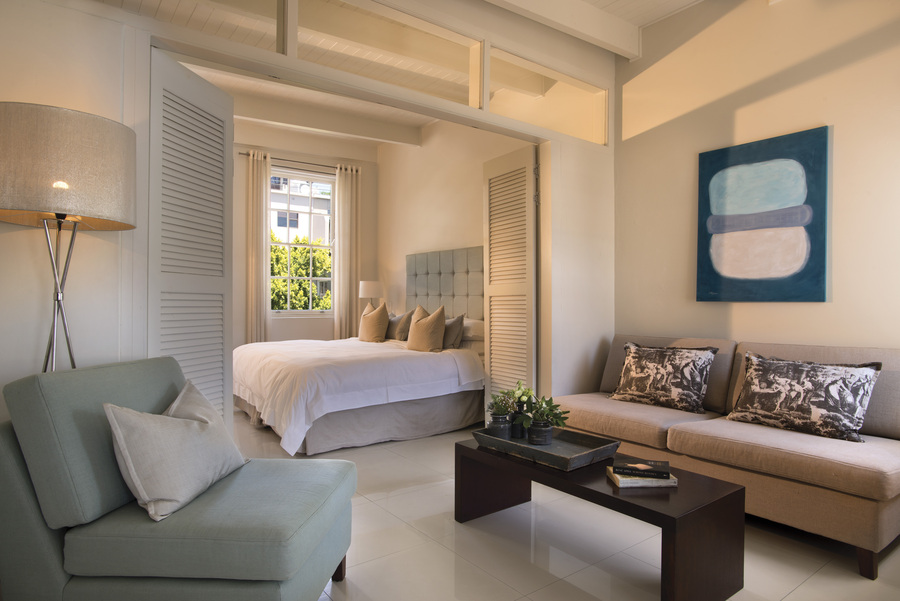 The 3 Two-Bedroom Apartments can comfortably accommodate up to 4 people. Both bedrooms have an en-suite bathroom. There is a generous lounge and kitchen area.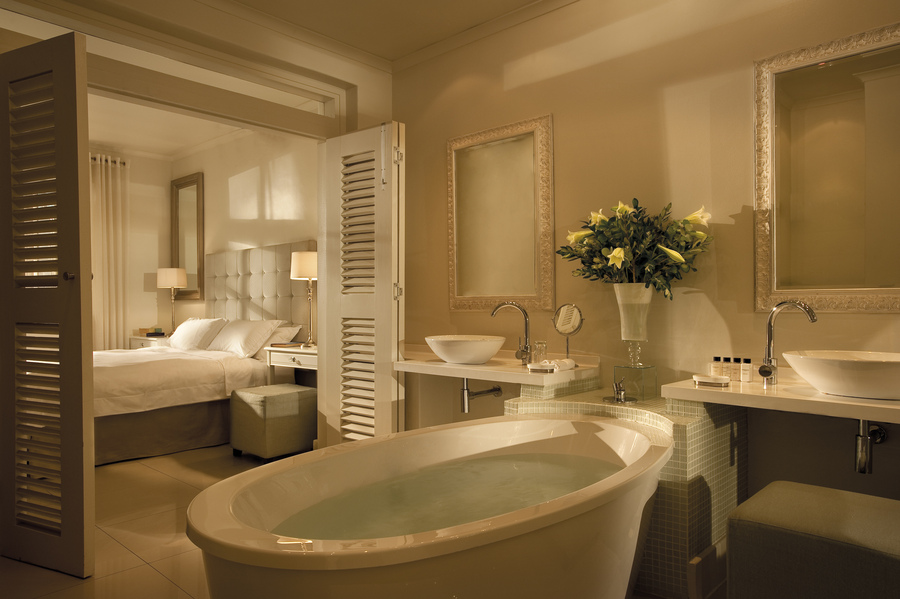 Redcliffe House boasts four en-suite bedrooms, a lounge with fireplace, private balcony looking to Table Mountain, small pool area, dining room with 10-seater table and open-plan kitchen.
Pools
Only the Redcliffe House property within More Quarters has a small pool area.
Spa
There is no spa at More Quarters.
Dining
Breakfast is served in the main building with reception area. All rooms have kitchen facilities for self-catering. A complimentary afternoon high tea is served in the lounge daily.
Room service is available from 7.00am to 9.30pm daily.
Final Word
More Quarters delivers well appointed apartments, that are great for families who want some space and cooking facilities. The property will add kids touches, such as welcome jellybeans, toys when appropriate.
The location is great with many restaurants and bars close by.
…………………………..
BELMOND MOUNT NELSON HOTEL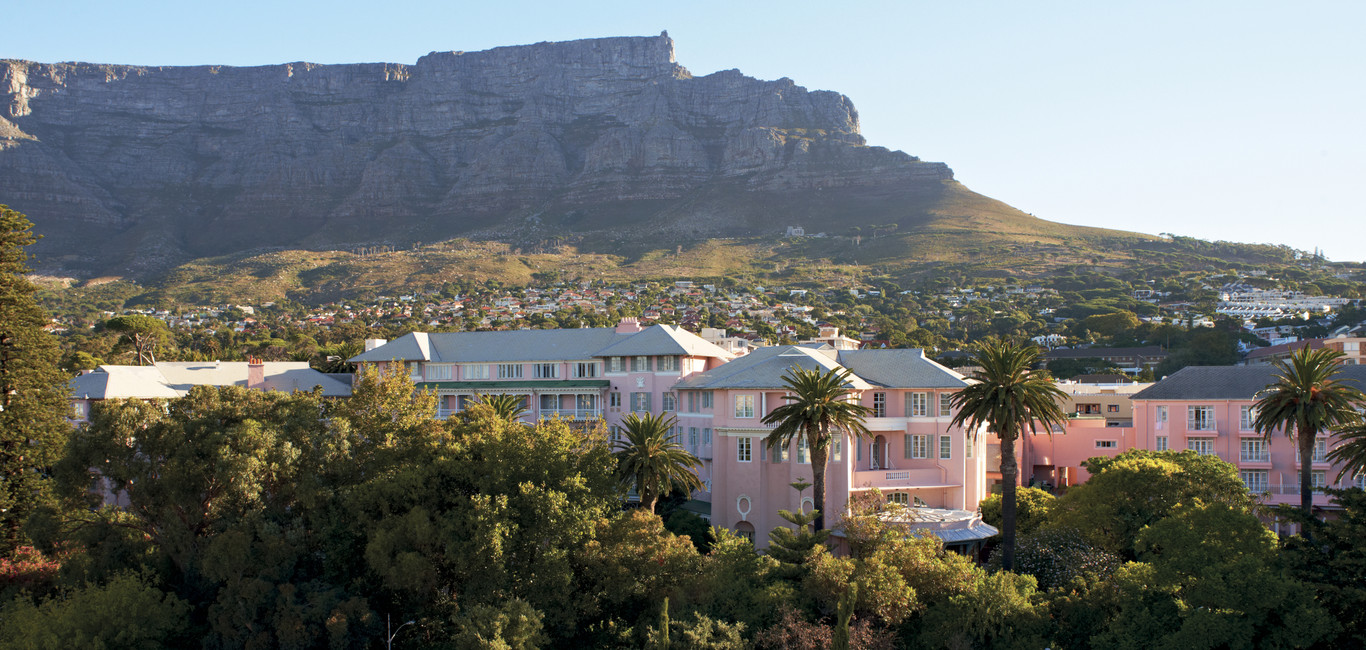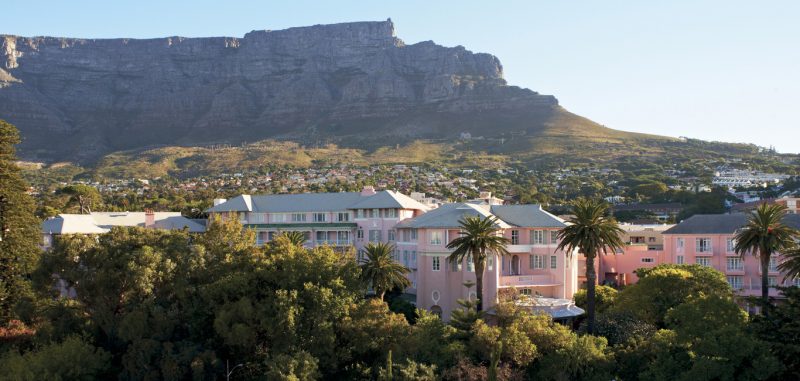 WHERE: CAPE TOWN
WHO VISITED: Sharyn Kitchener (Travel Specialists Mosman) and Lisa Allan (Shire Travel).
WHEN: June 2015
WHAT WE LOVED
Belmond Mount Nelson Hotel is a Virtuoso property and has long been regarded as one of Cape Town's top 5- star hotels.
Enjoying a superb location at the foot of Table Mountain, and just a short stroll from downtown, the hotel offers the perfect combination of tranquility and buzz.
Set across 7 acres of garden on the edge of Cape Town, close to shops and Table Mountain, the hotel features 198 rooms.
It offers excellent family programs and features a kids club and dedicated Teens Lounge, has a state-of-the-art gym and stunning spa.
Rooms                                                                 
The Belmond Mount Nelson Hotel has 198 rooms in 3 broad categories:
Deluxe Rooms combine understated charm with modern luxury, and boast a balcony overlooking the main pool.


There are 6 types of Suite ranging from Junior Suite right up to the luxurious Presidential Suite.


Garden Cottage Suites are a row of restored historic cottages adjacent to the secluded pool, an adults-only part of the property (17 years and above) with access to a private adults-only pool.


Pools                                        
There are two heated outdoor swimming pools, available exclusively for guests staying at the hotel.
The Oasis Pool, one of the largest heated pools in South Africa, is ideal for families. Poolside service available from October to April.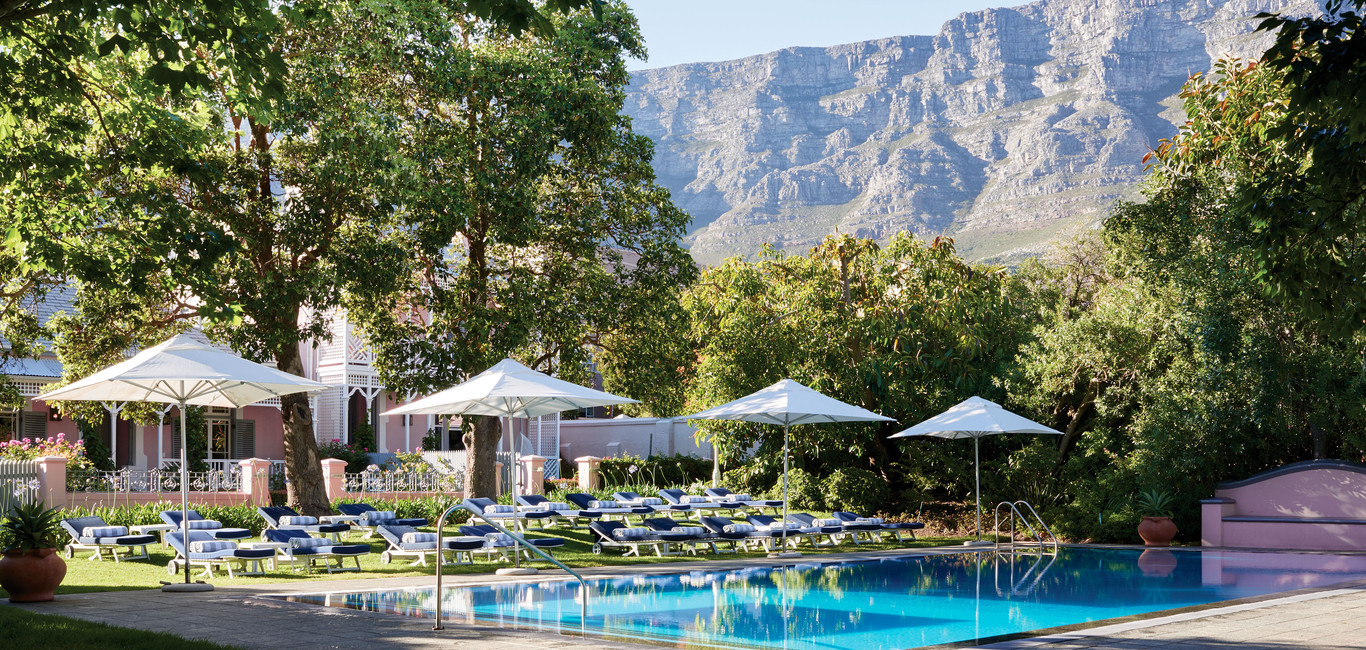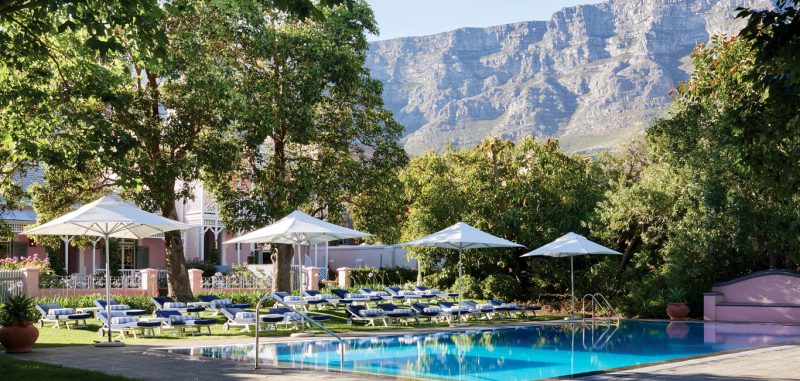 The Cottage Pool is located in a secluded spot and reserved for over-16s. Poolside service available from November to March.
Spa
The hotel is home to Librisa Spa, one of the leading luxury spas in Cape Town.


Dining
The hotel offers a number of dining options.
Planet Restaurant & Bar: A chic, contemporary space offering 'journeys of gastronomic discovery' with the freshest local ingredients.


Chef's Table: A unique dining experience within the hotel's kitchen.
Oasis Bistro: All-day dining beside a sun-splashed terrace.
Afternoon Tea is served daily in the lounge, on the terrace or around the garden fountain.
Recommended Experiences
The Belmond Mount Nelson is famous for its High Tea. It is a truly special experience, offering a huge array of savory & sweet options plus matching teas to suit your palate.
Final Word
This is a beautiful hotel offering resort style feel in the heart of Cape Town that would suit couples, families & conference/meeting guests. Its lovely gardens and pools are wonderful assets.
…………………………..
CAPE GRACE


WHERE: CAPE TOWN
WHO VISITED: Sharyn Kitchener (Travel Specialists Mosman) and Lisa Allan (Shire Travel).
WHEN: June 2015
WHAT WE LOVED
Another Virtuoso property, Cape Grace is situated on the waterfront of Cape Town close to a variety of restaurants & shopping options. 
Rooms are well-appointed, good size room with large king bed, walk in wardrobe, dressing area & bathroom.  Separate shower & bath, double vanity & Charlotte Rhys toiletries (Cape Town brand – similar to Jo Malone).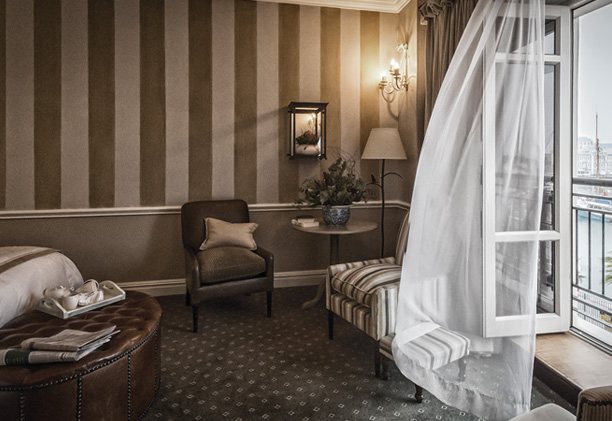 Hotel has an eclectic feel with lots of artifacts, trinkets everywhere.
Hotel has a great Whisky Bar and the breakfast room offers an extensive a-la-carte menu with great freshly made juices.
Property has a kids club & offers 'shower/change rooms' for those arriving early OR needing late checkout without having your actual room.  This is a complimentary service.
Families are well-looked after with special kids' turndown services, African bedtime stories and gingerbread men, welcome gifts, story time in the library, and a heated swimming pool.
Rooms
There are 9 categories of accommodation to cater for just about any requirement. Rooms all feature views of either the yacht marina or the working harbour, espresso machine, mini bar, marble bathrooms with separate bath and shower.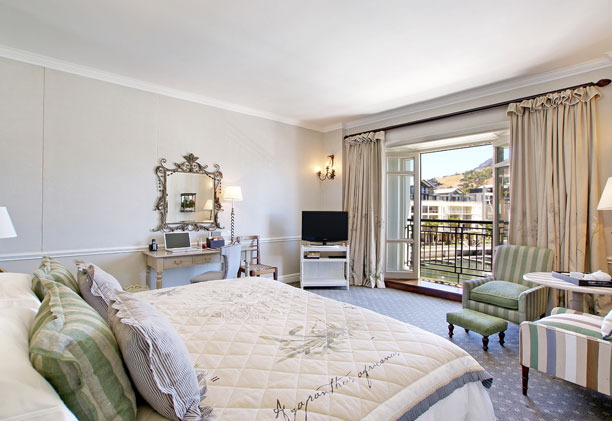 Rooms typically have one of two view types: Working harbor view or Table Mountain view.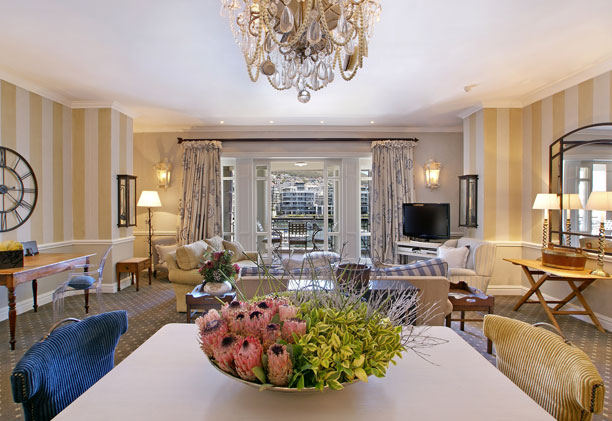 Pools                                        
Cape Grace has a lovely outdoor pool.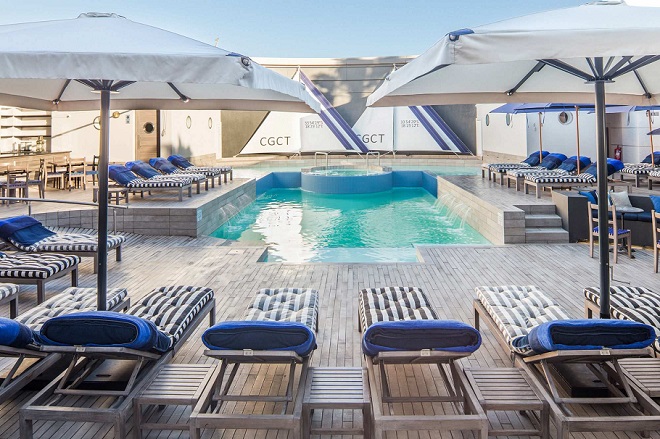 Spa
Spa at Cape Grace was voted 'Top Hotel Spa for Africa & the Middle East' – Travel and Leisure 2015 World's Best Awards.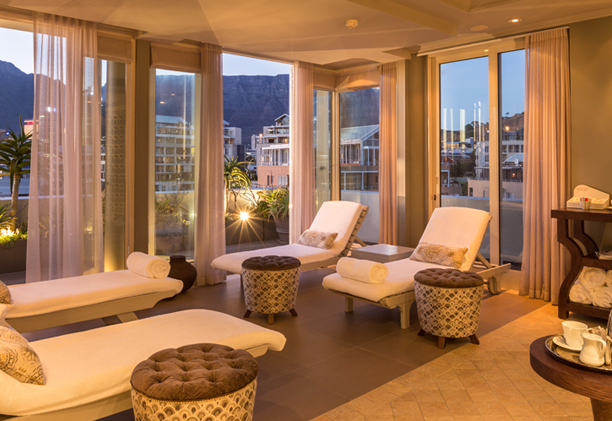 Dining
Signal Restaurant: Fresh and creative Cape cuisine. Signal's menu presents innovative combinations and flavours that hail from Cape Town's heritage. Ingredients are seasonal and sourced from local farms and the surrounding ocean.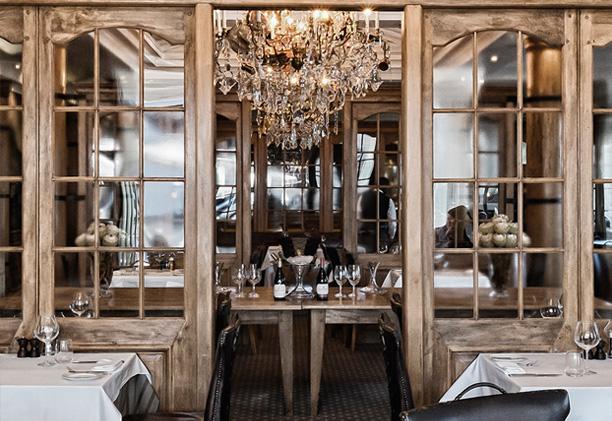 Bascule Bar: Over 500 whiskies from around the world and an impressive selection of the finest Cape wines on offer. By day Bascule Bar is a lively spot for a cappuccino or light lunch. By night, the space is transformed into a glamorous Whisky, Wine and Cocktail Bar.
Final Word 
The perfect location for those who want to be close to restaurants & shops and feel safe when walking day and night. Excellent 5 star property, that caters for couples & families. Good option for the first time visitor to Cape Town.
…………………………..
ONE&ONLY CAPE TOWN


WHERE: CAPE TOWN
WHO VISITED: Sharyn Kitchener (Travel Specialists Mosman) and Lisa Allan (Shire Travel).
WHEN: June 2015
WHAT WE LOVED
The One&Only brand is synonymous with luxury, style and quality, and the Cape Town resort delivers. A Virtuoso resort, One&Only is situated on a man-made canal right on the city's Victoria & Alfred Waterfront area but further away from the main retail centre than Cape Grace.
The resort overlooks the marina and enjoys panoramic views of Table Mountain. Rooms typically have a Marina view or a Mountain view, and include an espresso machine, complimentary water and pillow menu.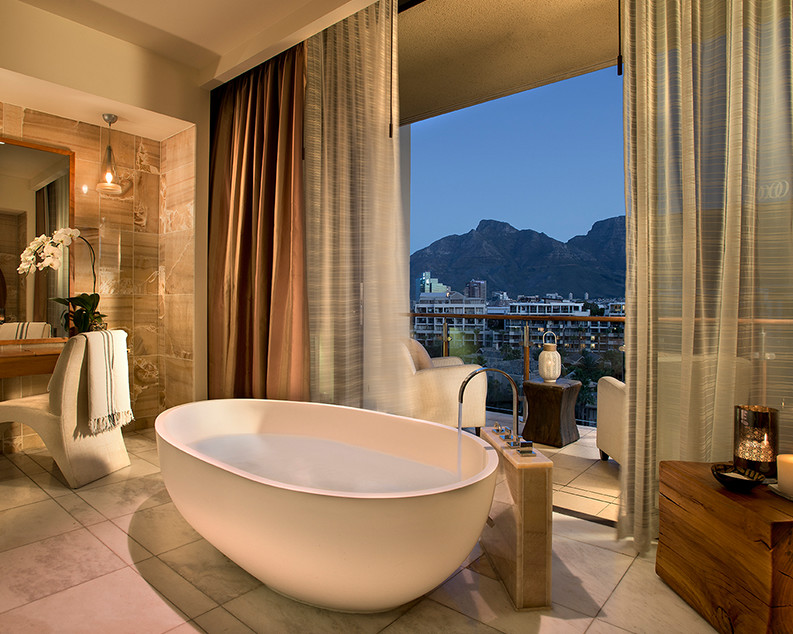 The dedicated, supervised KidsOnly program welcomes children ages 4 to 11. A separate program is available for teens as well.
Rooms                                                                 
Rooms are found in two different wings of the resort – Marina Rise and the Island.
Rooms in Marina Rise – a seven storey, crescent-shaped enclave – feature expansive glass doors, private balconies and inspiring views of Table Mountain or surrounding waterways. The lead-in room category (Marina Harbour Room) here is a huge 63 square metres, large enough to comfortably accommodate 2 adults and 2 kids in 2 Queen-sized beds.
Island Rooms and Suites are located by the infinity-edge swimming pool on a secluded, landscaped island. Each of the 40 guest rooms and suites here features a private balcony or terrace and waterway views. The lead-in room category (Island Superior King) is a massive 73 square metres!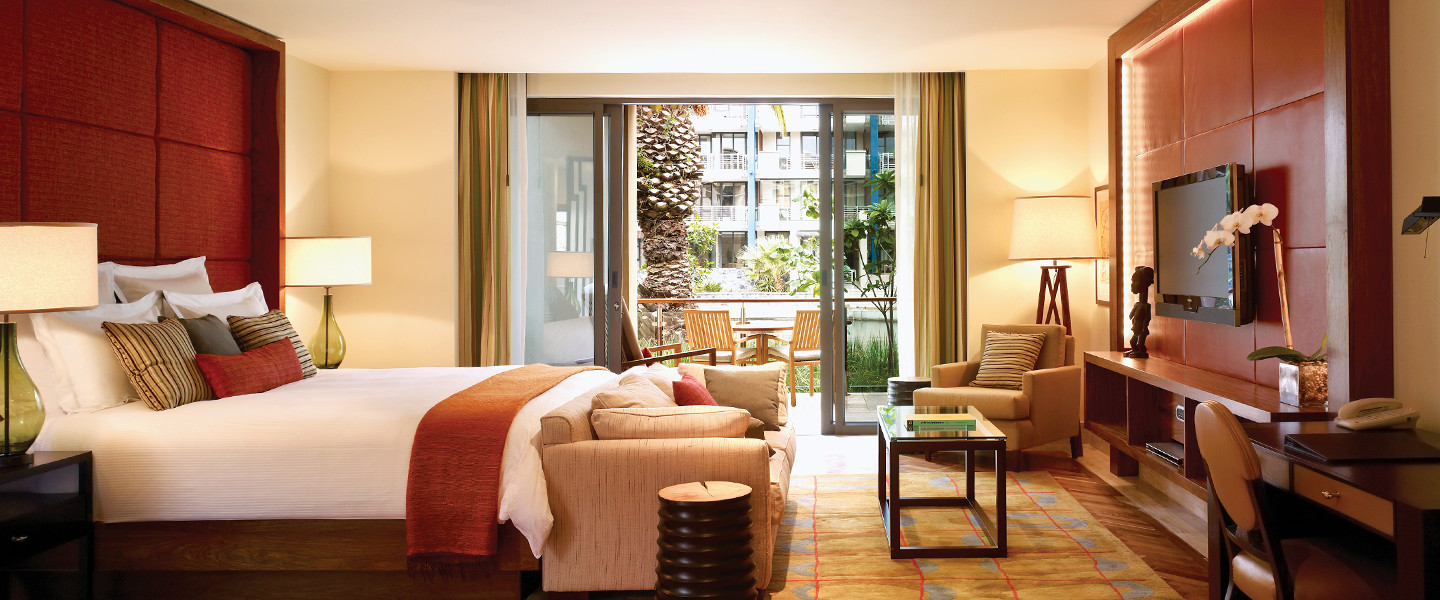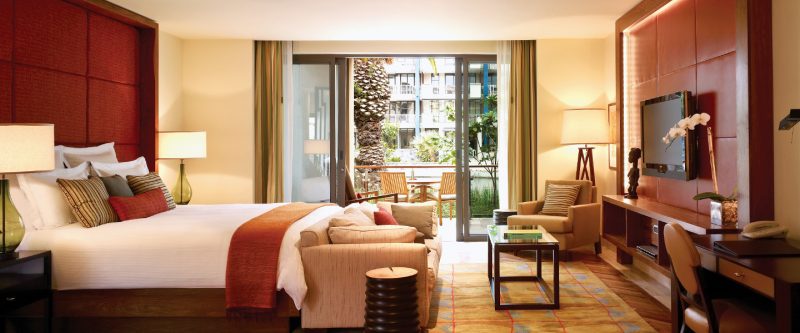 Plus, they have one bedroom & two-bedroom Island suites.  The two-bedroom suite comes with complete kitchen.
Pools                                        
The resort boasts a magnificent temperature-controlled, infinity-edge pool framed with private cabanas and palms.
Spa                                                                  
One and Only Spa:  ESPA which features 12 treatment rooms for single or couples.  Vitality pools, private yoga pavilion, sauna & steam room. Situated on its own 1,000m² private island in the midst of the resort, it's divine!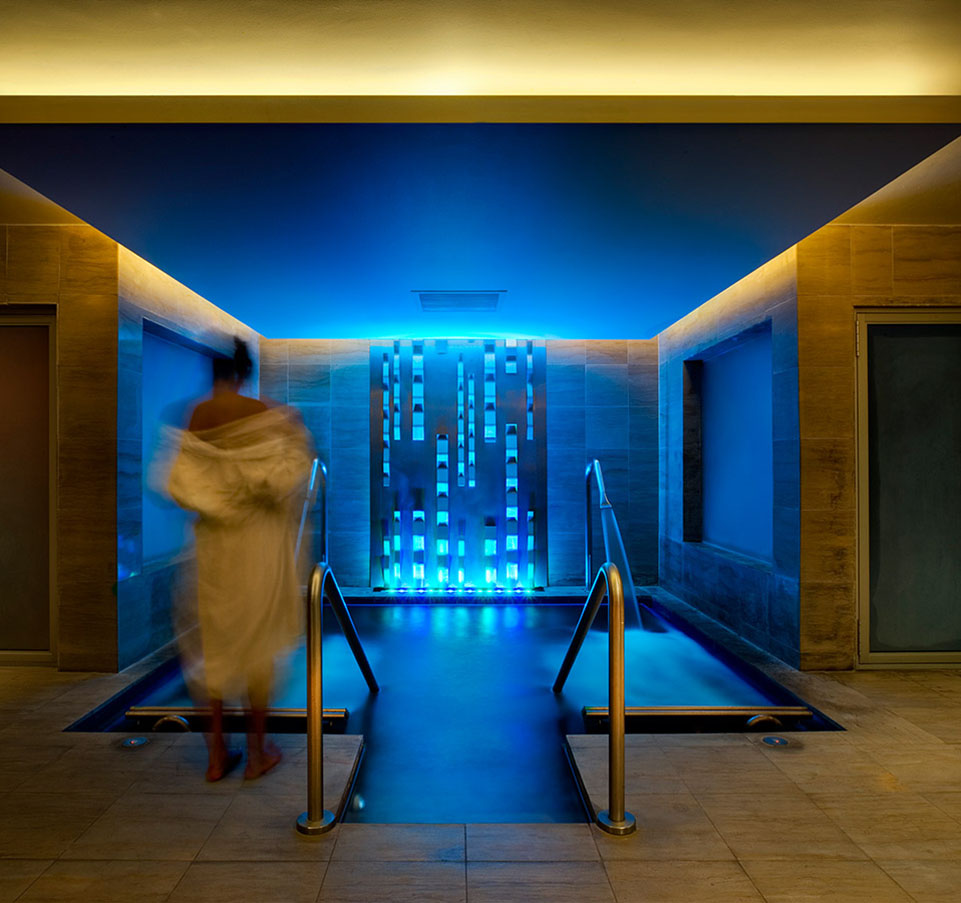 Dining
The resort is blessed with two big name, eponymous restaurants :  Nobu & Reubens (African cuisine).
The celebrated cuisine of local chef Reuben Riffel combines Cape Malay traditions and flavours with Dutch and British fare.
Whilst global-fusion master Nobuyuki 'Nobu' Matsuhisa's first African restaurant dazzles with his signature Japanese-Peruvian cuisine.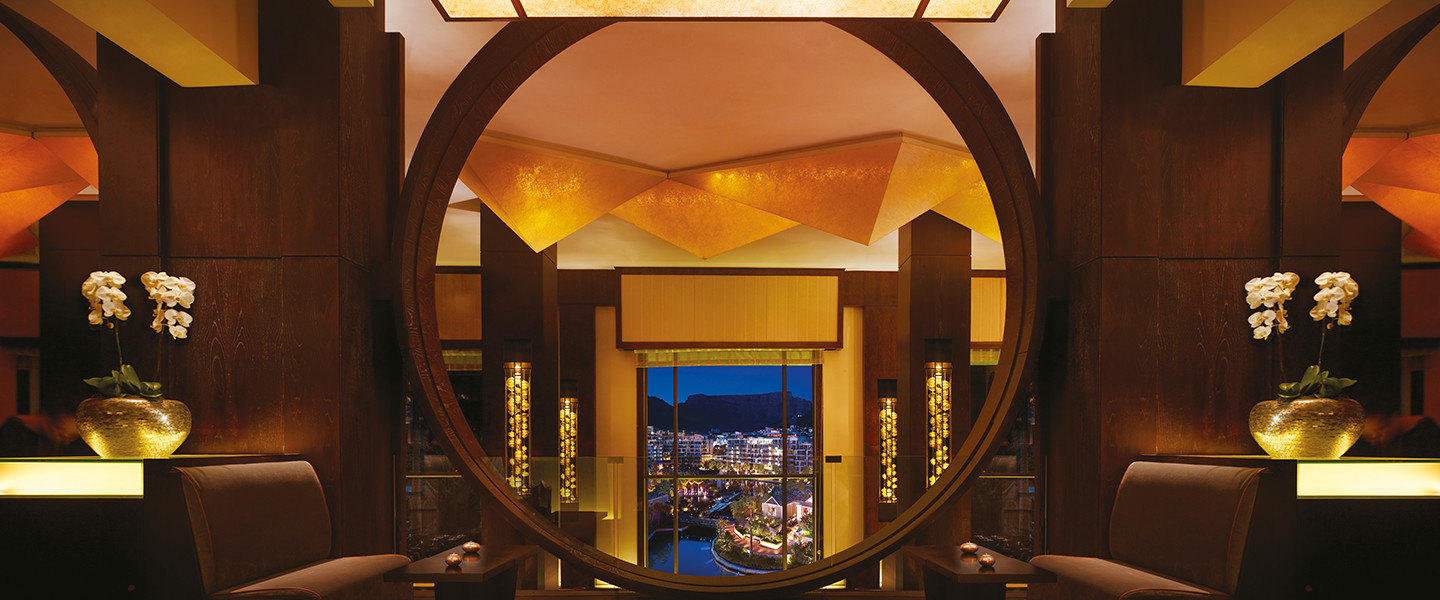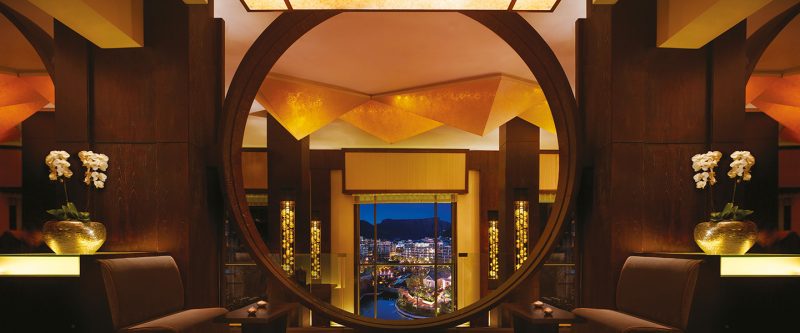 Final Word
This is an utterly groovy hotel resort in a wonderful location offering huge rooms and suites.  Its unique styling might not be for everyone, but it is an absolute standout.
…………………………..
ELLERMAN HOUSE


WHERE: CAPE TOWN
WHO VISITED: Sharyn Kitchener (Travel Specialists Mosman) and Lisa Allan (Shire Travel).
WHEN: June 2015
WHAT WE LOVED
A Relais & Chateau property, Ellerman House is a small boutique hotel within an elegant mansion, located in the exclusive suburb of Bantry Bay, 15 minutes (drive) south of Cape Town's waterfront area, and within walking distance to Clifton and Camps Bay beaches.
The property is made up of 11 rooms, 2 suites & 2 villas.  Ellerman House Villa One has 5 bedrooms over 3 floors – the epitome of a seriously rock-star villa.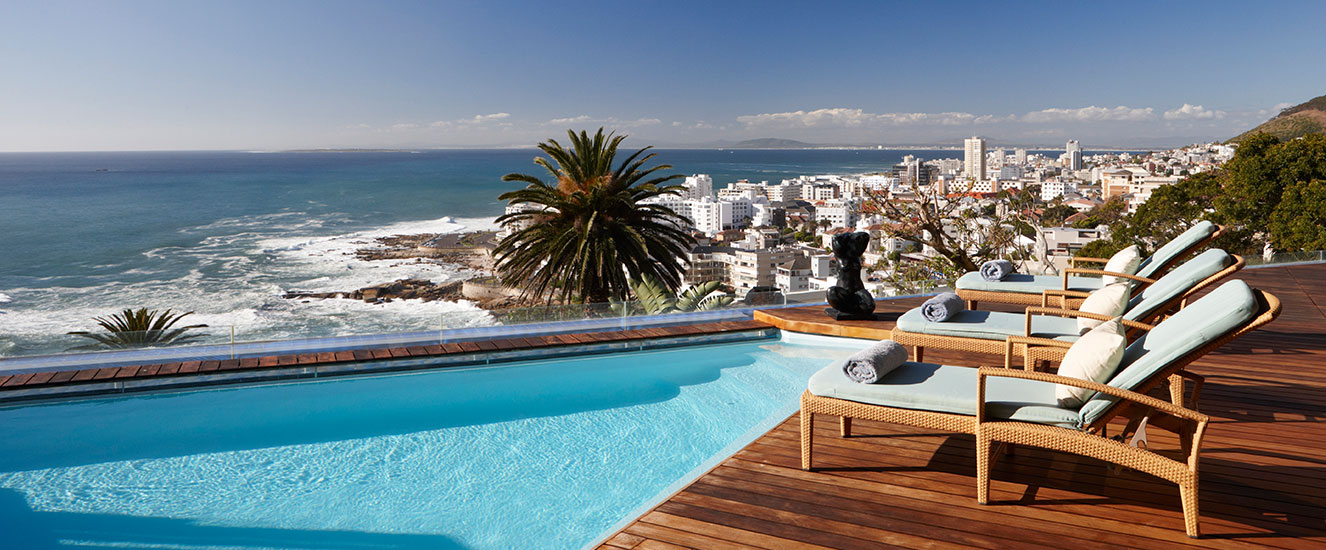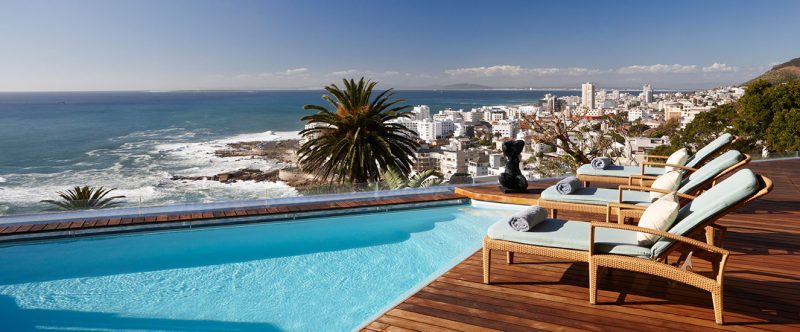 It's a Virtuoso property and is the best Cape Town has to offer – but like all properties, it's not for everyone.  Rooms are a mix between traditional & contemporary, offering the choice between the opulent atmosphere of Ellerman House itself or the modern style of its villas.
The grounds and views are just amazing.  Sunset overlooking the Atlantic Ocean was magic.
The owner of this property is a huge art collector and showcases all art throughout the hotel and has a small gallery.
The room rate includes mini bar, complete with your choice of spirits plus pantry snacks which you can replenish daily.  Help yourself to the hotel's pantry!
Children from 14 years permitted to stay in the main house.  Children of any age permitted in the villas
Rooms                                                                 
The Ellerman House Rooms and Suites have a refined feel with earth-tones, heated floors, minibars, flat-screen TVs, and finishes of leather, wood and linen. Some rooms have ocean views, antique furniture and/or balconies. Suites have lounges and dining areas.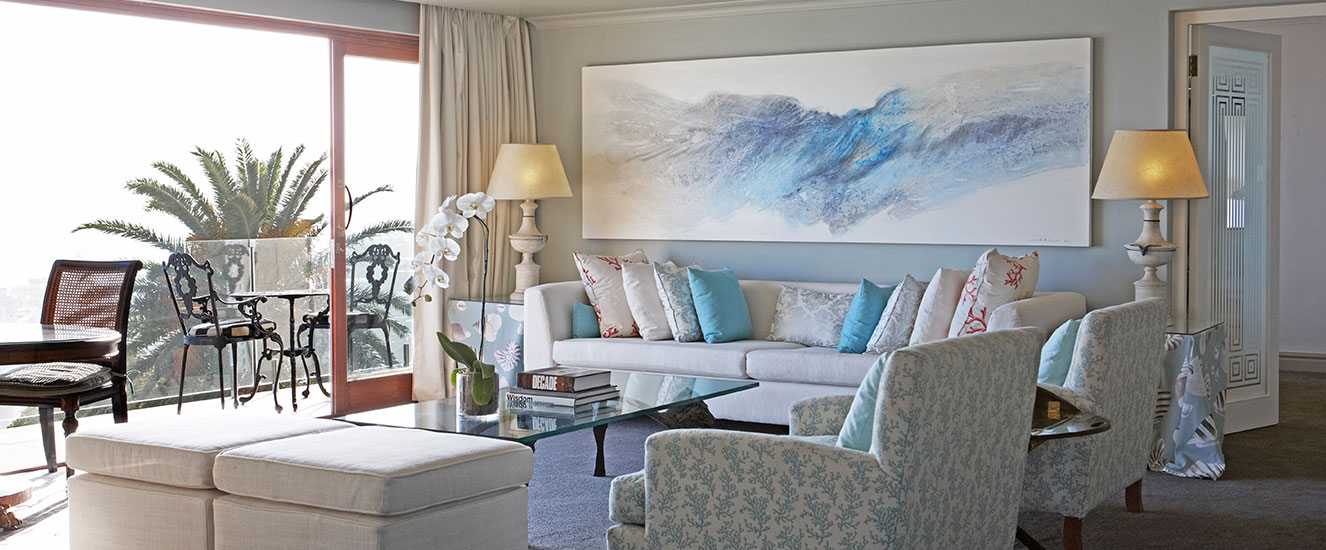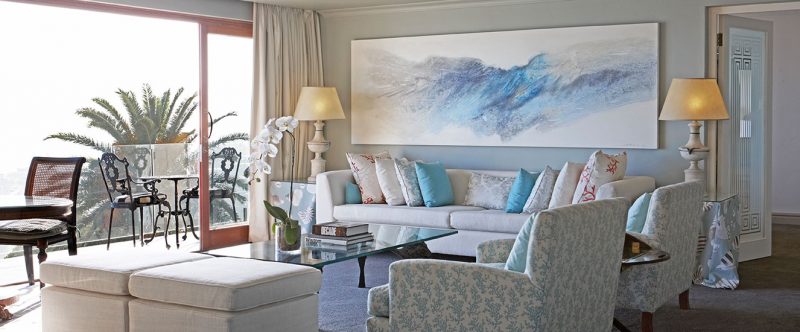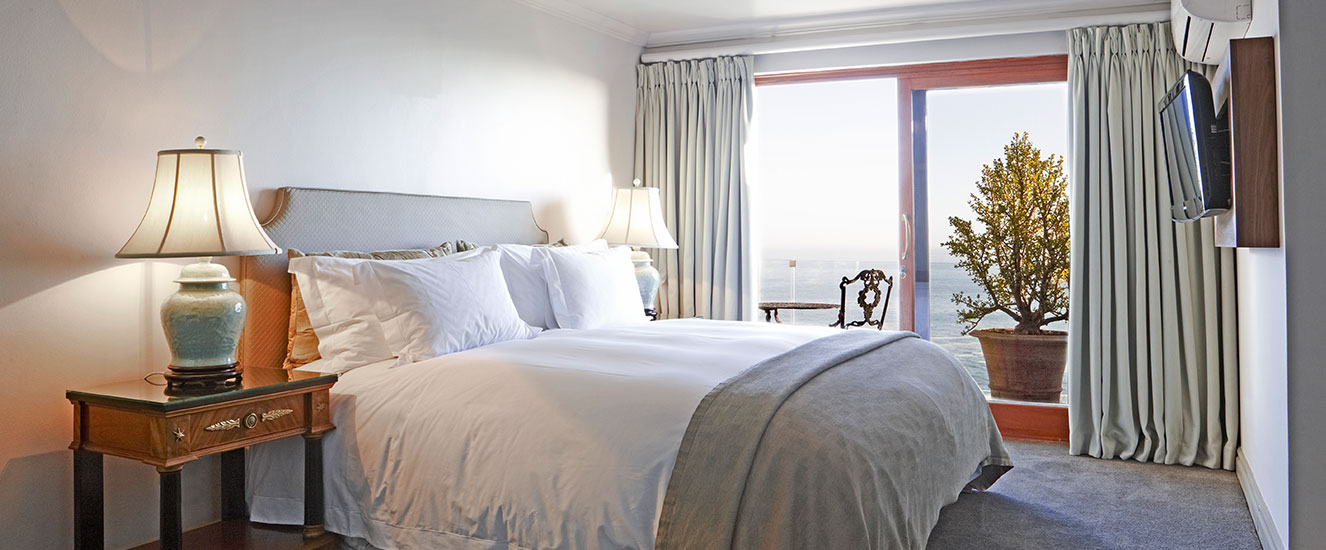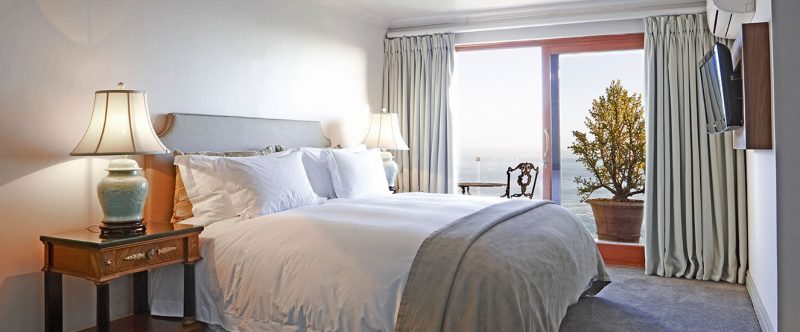 The Villas are of a much more contemporary design.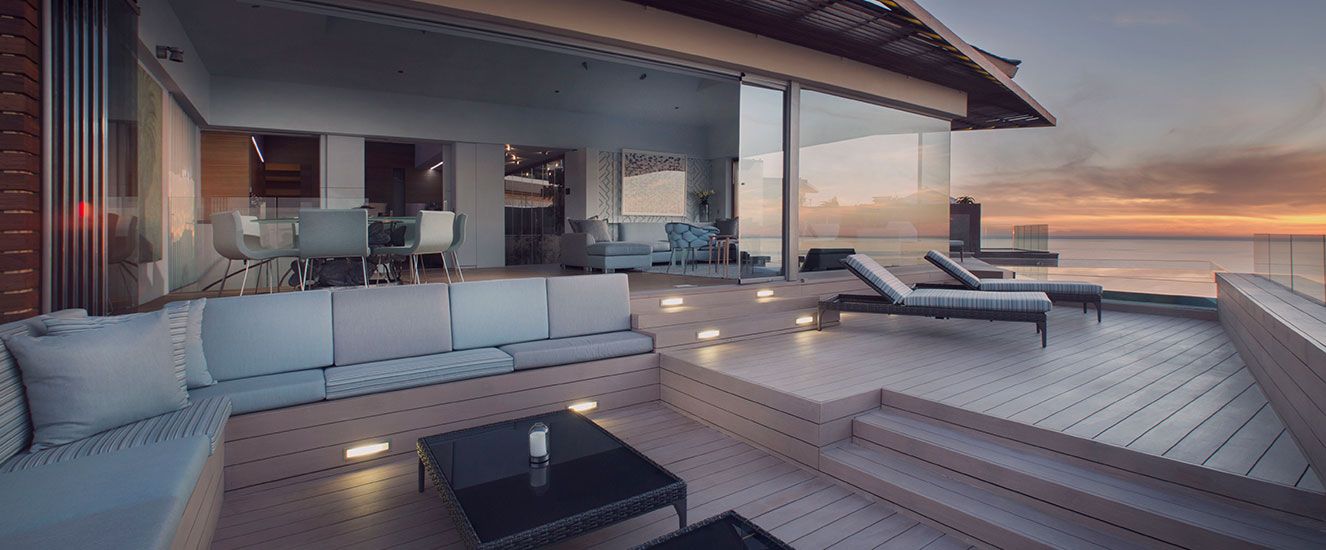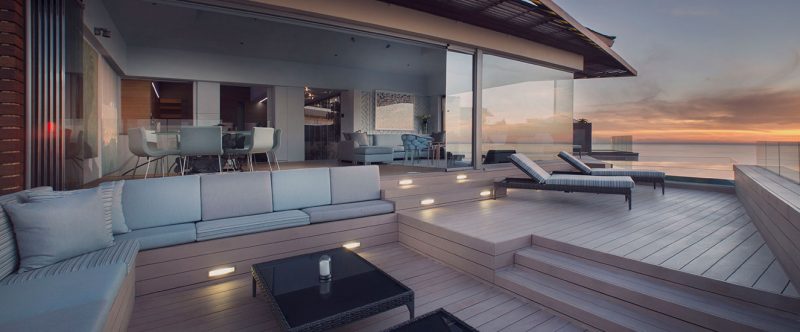 Pools                                        
Ellerman House is home to a beautiful swimming pool surrounded by immaculate lawn.
Ellerman House Villas One and Two have their own private pools.
Spa                                                                  
The tranquil Ellerman House spa offers a wide-range of treatments and services.
Dining
Ellerman House restaurant delivers a gastronomic experience with refined dishes and delicious cuisine. Restaurant operates 24 hours a day so if you feel like fresh cookies at midnight, just ask the kitchen and they will whip them up for you.
The Ellerman House Wine Gallery, a cellar for the hotel's 7500-bottle collection of South African vintage wines, offers an interactive, experiential journey into the world of wine.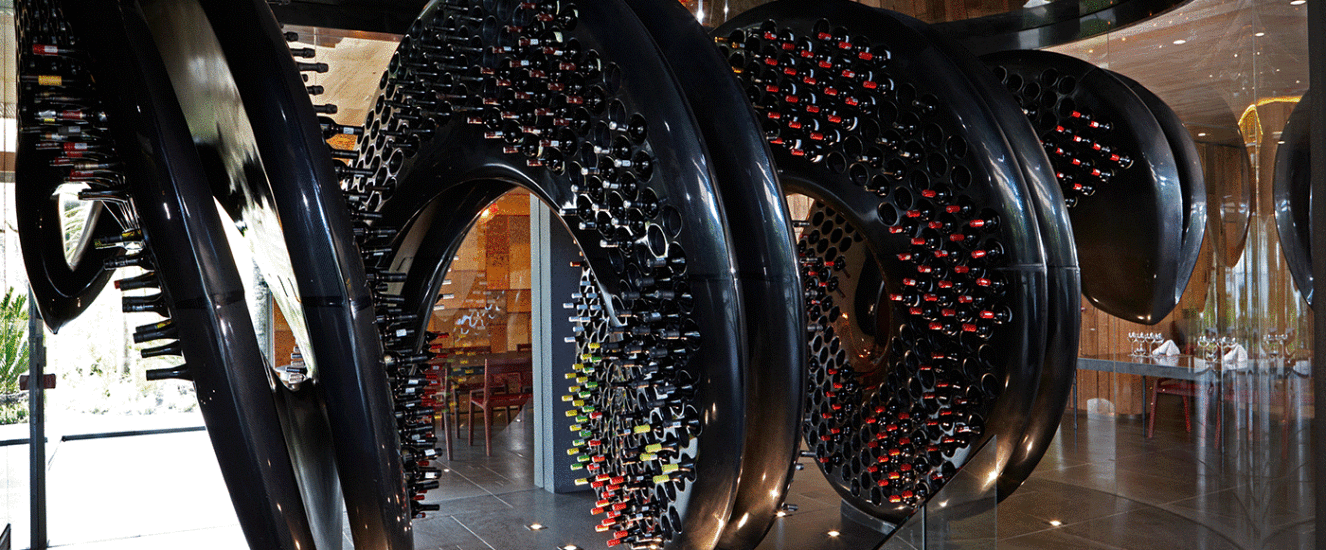 Final Word
This is an elegant home away from home.  Perfect for people that know Cape Town, don't want to be in the heart of the city, and enjoy the finer things in life. Complimentary amenities include full breakfast, secure parking, and an airport and local shuttle, plus evening cocktails and a stocked guest pantry. There's also a farm-to-table restaurant, an outdoor pool, a sleek art gallery/bar and a wellness spa.
…………………………..
Disclaimer
Unless otherwise specified, all images belong to the resorts and suppliers showcased on these pages.
These recollections are generated by staff from the Spencer Group of Companies after they return from business or personal travel and visit the places listed. Their first-hand experience provides wonderful insights into resorts, airline offerings, cruises and local attractions. Their views are personal and by no means guarantee that other travellers will experience the same.