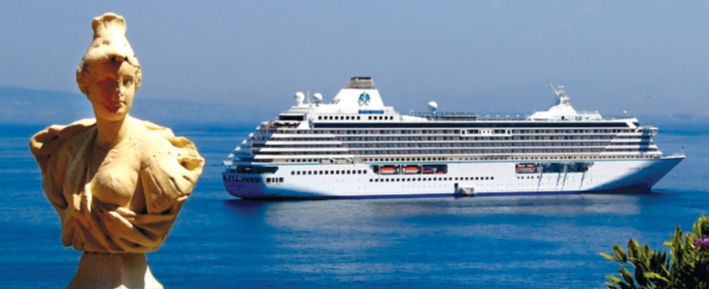 When you have all the time in the world, there is no better way to spend it than on a luxurious Grand
Journey aboard Crystal Serenity.
Explore the myriad of cultures, intertwining histories and breathtaking beauty of Europe's most desirable and elusive shores from your luxurious home at sea.
Culinary delicacies, art and architecture and transformative cultural experiences will be forever etched in one's memories. And for a limited time, as well as an Explorer Combination Savings, enjoy an additional 10% savings* when you book an indulgent Penthouse or Suite through Spencer Travel on the Palazzos & Provence Grand Journey.
GRAND JOURNEY: PALAZZOS & PROVENCE
ROME (CIVITAVECCHIA) TO VENICE – 19 NIGHTS | CRYSTAL SERENITY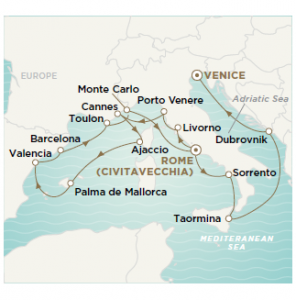 21 APRIL 2020
The spotlight shines on the grand dames of the Mediterranean throughout this Grand Journey, with overnight stays in Barcelona, Monte Carlo and Venice. From the idyllic medieval town of Italy's Porto Venere and the Côte d'Azur flair of Corsica's Ajaccio to Monaco's modern monarchy and Dubrovnik's UNESCO World Heritage listed Old Town; this is the Mediterranean at its best.
Seabreeze Penthouse with Verandah – Fares From AU$18,099* per guest
Penthouse Suite with Verandah – Fares From AU$24,839* per guest
Enjoy included savings of 10% on suites (SH, PH, SP, PS) on Crystal Serenity's 21 April 2020, 19 night grand journey. Book by 8 January 2020.