ELEPHANT VALLEY LODGE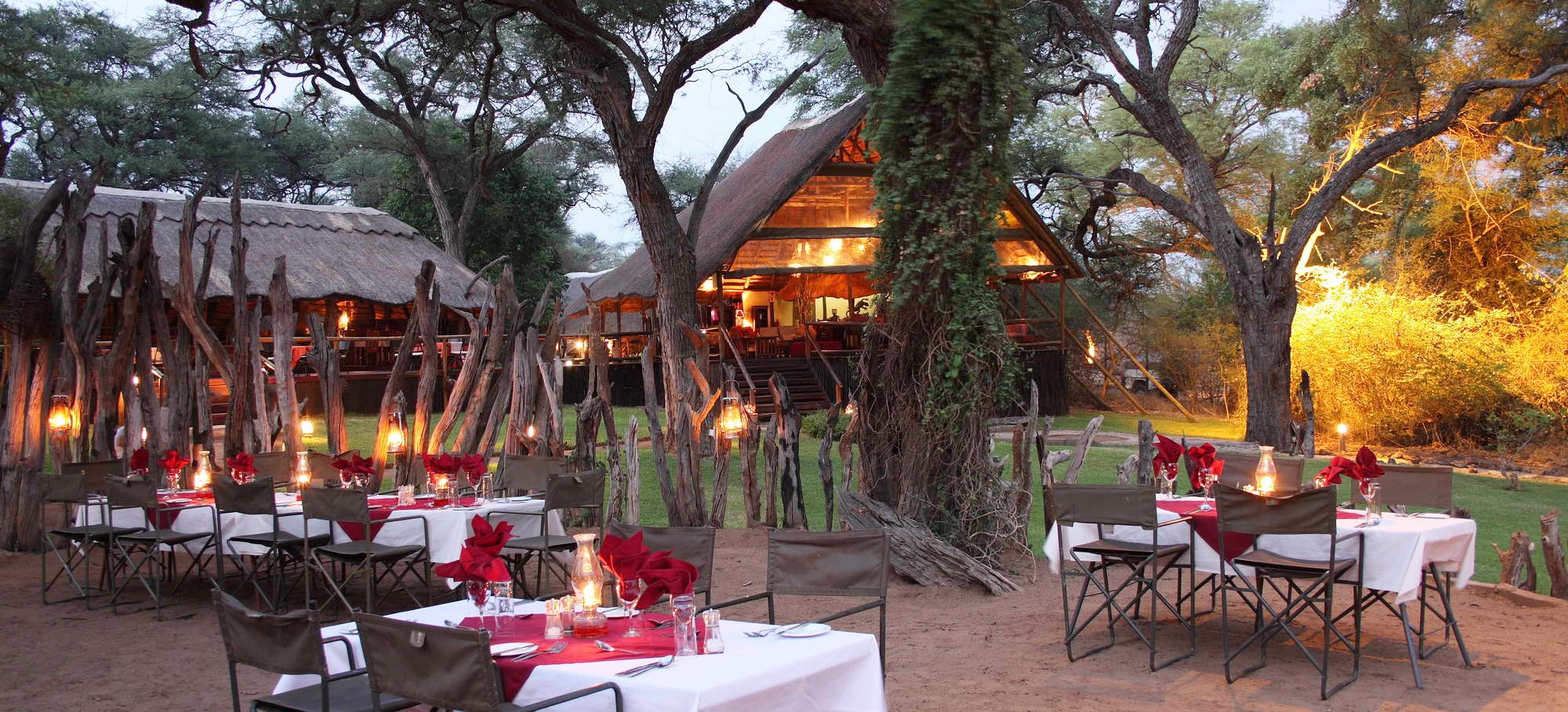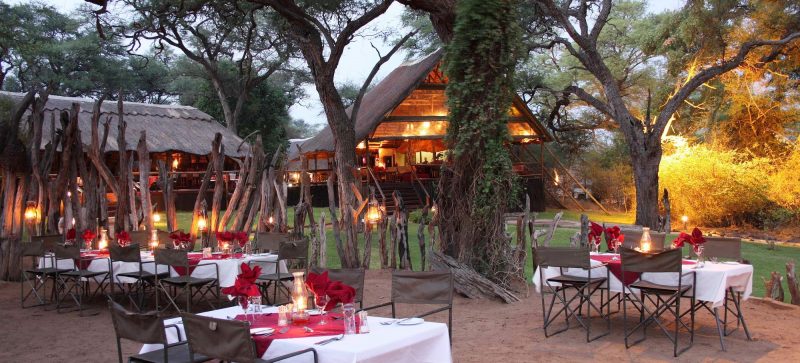 WHERE: Chobe, Botswana
WHO VISITED: Lauren Richmond from Shire Travel
WHEN: June 2015
WHAT WE LOVED
Elephant Valley Lodge is a tented camp that can accommodate a maximum of 40 guests.
The beauty of this property is that you are right in the middle of the forest reserve, so there is plenty of wildlife action. I loved the excitement of night noises, the roar of elephants, hyena and possibly lions.
There is a waterhole in front of the lodge that is well-visited by an almost endless precession of animals that stop by for a refreshing drink.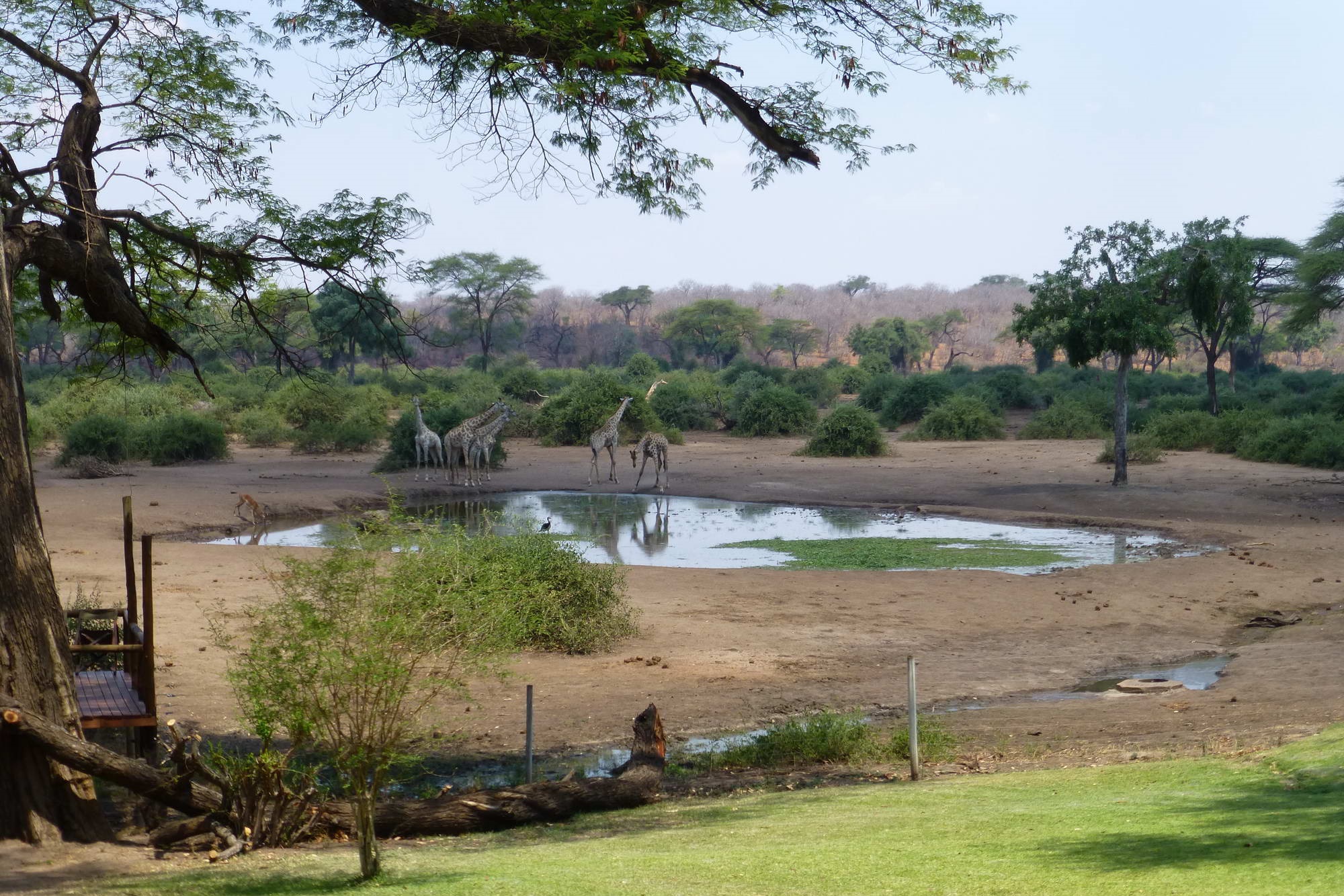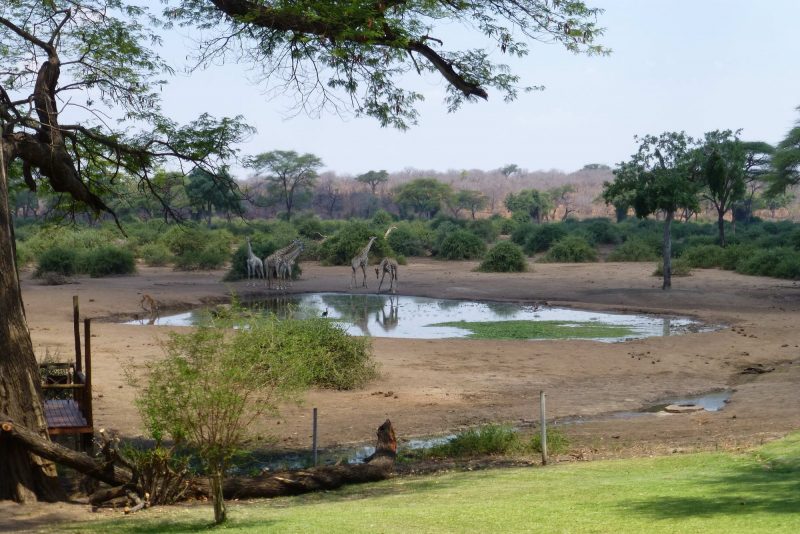 Rooms
The tents themselves are nice, probably mid-range (3-star). There are Forest Tents and Valley Tents, and one Family tent that can sleep four.
Tents have a nice deck area at the front, and are thoughtfully spaced out for privacy.
The beds have electric blankets for the cool mornings, and were very comfortable.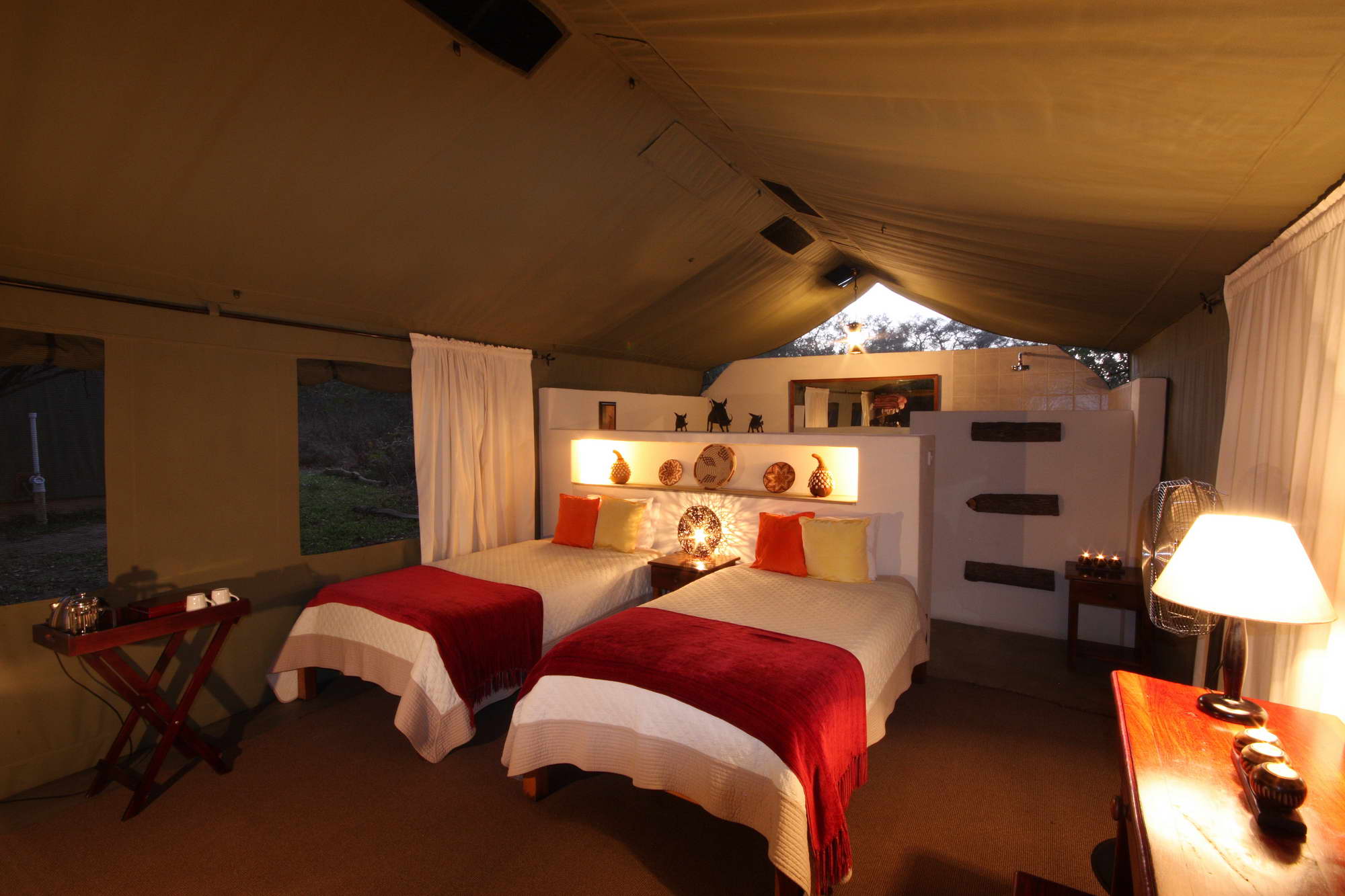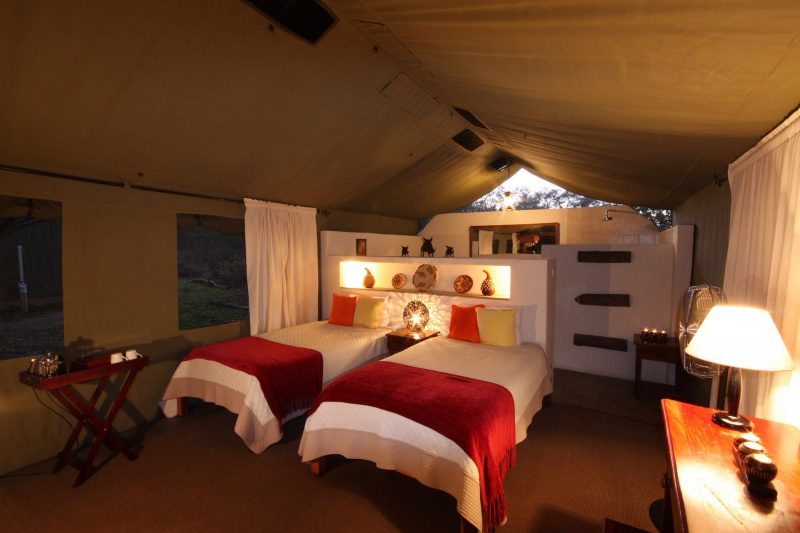 Pools
There is a nice, free-form pool around the back of the lodge.
Spa
Elephant Valley Lodge does not have a spa facility.
Dining
Dinner every night is buffet-style in the bush boma with a roaring fire going. The main lodge is lovely with a good breakfast bar, relaxation deck, and is nicely decorated.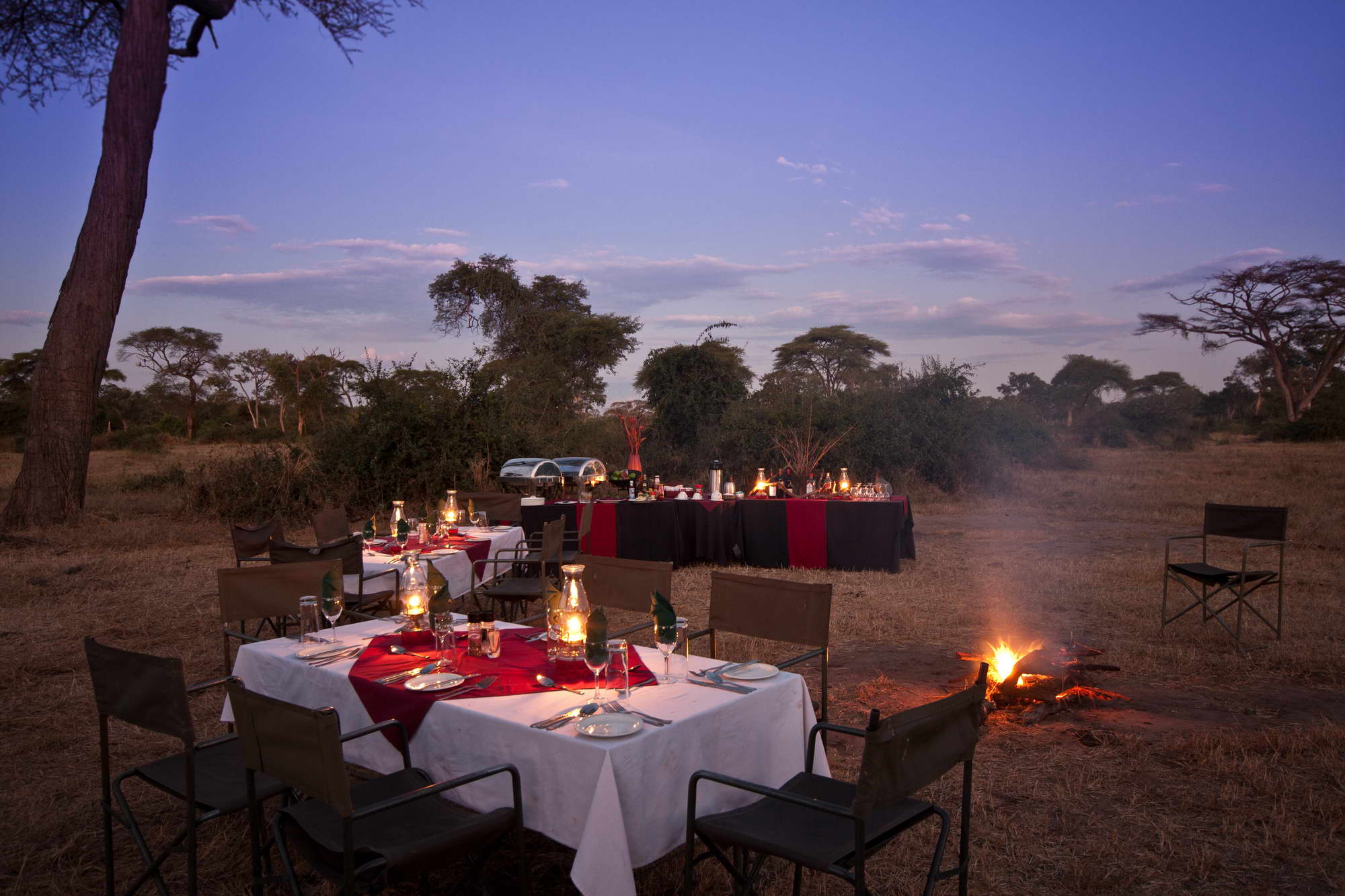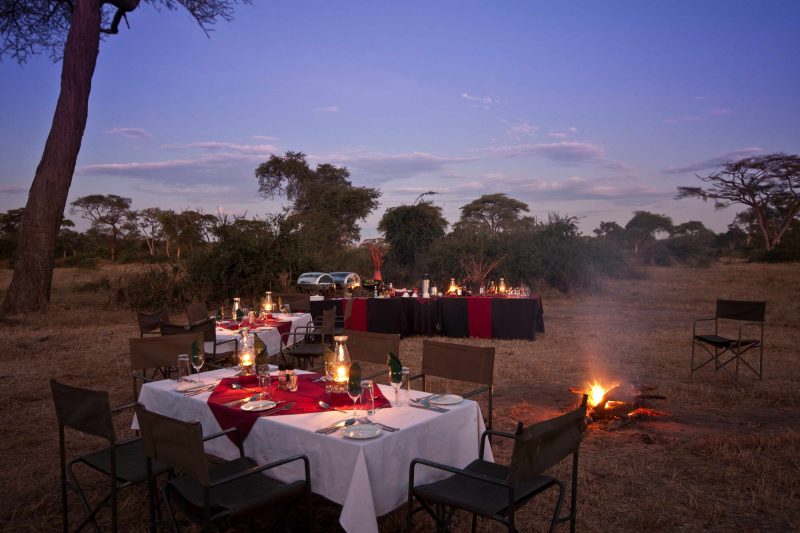 Recommended experiences
Two game safaris/river cruises are offered daily. An early one at around 6.00am, the other at 3.00pm. The Lodge's guides are wonderful. The safari vehicle was very comfortable with tiered seating (max. 10 passengers) to ensure everyone has a great view. Warm ponchos are provided when the weather is cool.
On our game drives we saw a tower of giraffes (including 3 babies), and when we entered Chobe Park we saw a pride of lions that had brought down a buffalo, from all reports a rare sighting indeed.


Final word
Chobe is home to the largest population of wild elephant in the world. This is estimated to be approximately 120000 individuals. Elephant Valley Lodge lies between the Chobe National Park in Botswana and the equally impressive Matetsi wildlife conservancy, south of the Kazangula border crossing and within the Kasane Forest Reserve.
Elephant Valley Lodge was the highlight of our trip.
…………………………..
NGOMA SAFARI LODGE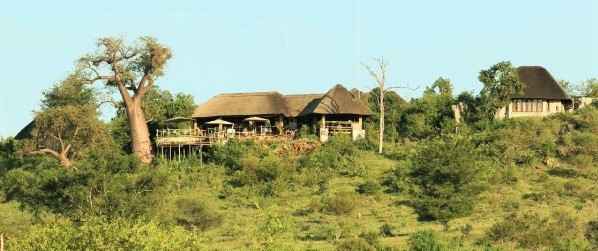 WHERE: Chobe, Botswana
WHO VISITED: Lauren Richmond from Shire Travel
WHEN: June 2015
WHAT WE LOVED
Our arrival at Ngoma was dazzling. As you enter the Lodge reception area you are greeted by the incredible elevated view down into Chobe, across the legendary Chobe River that separates Botswana and Zambia. Just beautiful.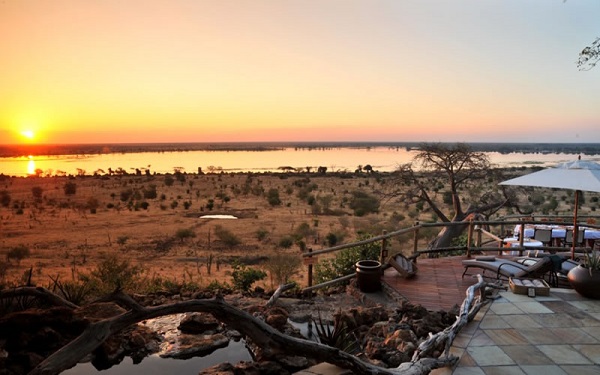 Check-in was completed quickly whilst we sipped on a refreshing welcome drink. The details of the lodge were explained to us, and then we were shown to our rooms.
Ngoma's thatched buildings are all made from natural materials and blend seamlessly with their surroundings.
The central area of the lodge houses the reception area, lounge, dining room, bar and a plunge pool.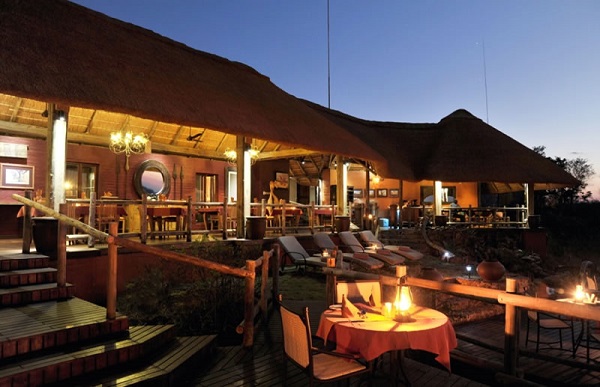 Rooms                                                     
The lodge has eight private suites with spacious bathroom, Indoor and outdoor showers, Open-plan lounge, Air conditioning, Overhead fans, Mini bar and plunge pool.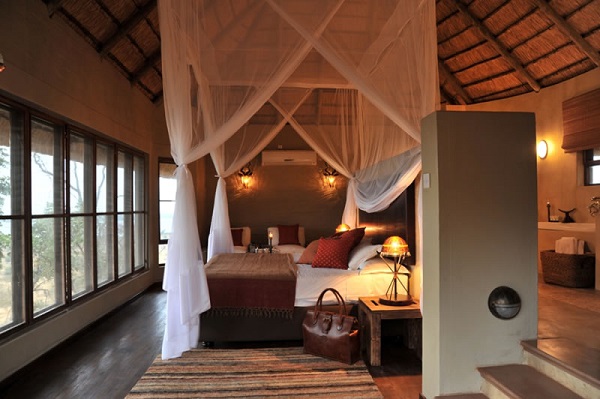 The beds are extremely comfortable and face the huge windows that offer 180 degree views down into Chobe where you can see elephants, zebra and buffalo grazing on the floodplain below.
Pool
In addition to the individual plunge pools in each suite, the Lodge features a main swimming pool with sundeck.
Spa
Ngoma Safari Lodge does not have a spa facility.
Dining  
Dining at the Lodge is a-la-carte and all-inclusive. The nightly rate is towards the high-end of things but there's a real sense of value through the quality of every experience. The chef personally walks every guest through the menu. Every meal here was brilliant.
Recommended Experiences
Two safaris are offered (and included in your rate) daily with a choice of game drive or river safari. We saw many zebra and, after 3 wonderful game drives we opted (instead of having a fourth safari) to have sundowners by the river – an absolutely beautiful way to spend an afternoon. Recommended!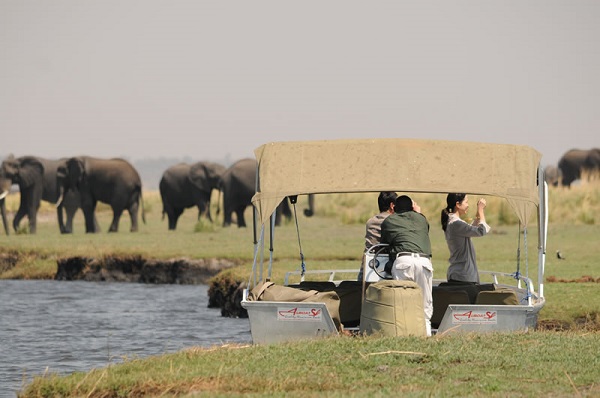 Final Word
This lodge offers a wonderful mix of luxury and wildlife encounters. After dark you have to be escorted back to your accommodation as there are no perimeter fences meaning that elephants often come and visit, as do baboons and other game.
…………………………..
SANCTUARY CHOBE CHILWERO

WHERE: Chobe, Botswana
WHO VISITED: Sharyn Kitchener (Travel Specialists Mosman) & Lisa Allan (Shire Travel)
WHEN: June 2015
WHAT WE LOVED
Sanctuary Chobe Chilwero is a luxurious riverside retreat in the heart of the bush on the edge of Chobe National Park, home to the world's largest remaining population of elephants.
We were greeted by the most beautiful welcome of lodge staff singing to acknowledge our arrival – an unforgettable way to arrive at a hotel.
Sitting above the Chobe River, the lodge offers panoramic views across the islands and floodplains as far across as Namibia. This is an exclusive lodge with just 15 guest cottages, as well as the only full spa on the Botswana safari circuit.
Guests can relax in the split-level swimming pool, unwind with a pampering session in the spa or enjoy the gourmet food that the lodge has become known for.
Rooms
This is a luxurious lodge with just 14 guest cottages and one romantic honeymoon suite.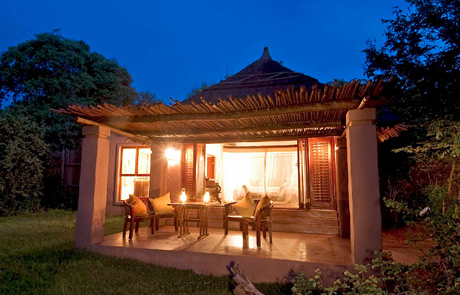 Each of the 14 thatched guest cottages has two showers, one inside and one outside in the private garden. Rooms are very large with en-suite bathroom which features a large free-standing bath. The mini bar is complimentary.
The Honeymoon suite features a private plunge pool and deck area where guests can enjoy private dinners for two under the stars.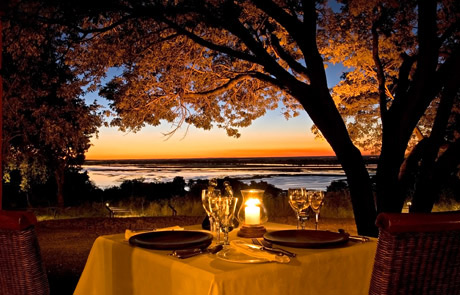 Pool
The Lodge has a free-form, split-level outdoor swimming pool.

Spa
The spa plays a big role at Sanctuary Chobe Chilwero. It features authentic African design, luxurious facilities include an indoor spa bath, Vichy showers, hydrotherapy, plunge pool, relaxation area and private treatment rooms, one of which is elevated in the treetops.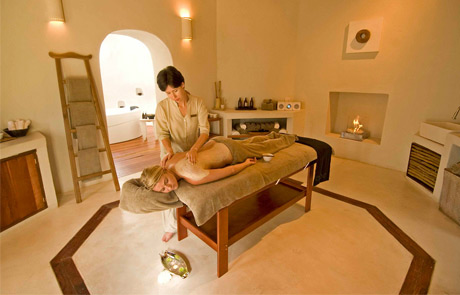 Dining  
Meals at Sanctuary Chobe Chilwero are all freshly prepared. The lodge prides itself on its personalised service and this includes your culinary preferences and needs.
Recommended Experiences
The Lodge operates a photography cruise on a safari boat that can seat up to 18 guests on a lower and upper deck, both featuring 360 degree swivel seats.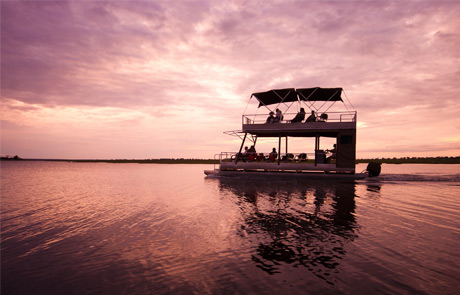 The daily sundowner cruise and game drives are equally wonderful, and all are included in the nightly rate. The local wildlife looked very healthy, and the Government of Botswana takes poaching very seriously.  Zero tolerance.
Final Word
Sanctuary Chobe Chilwero would be one of the best properties we saw on our trip. It's ideal for honeymooners, couples and families with kids of any age subject to budget, of course.  We enjoyed a truly amazing experience where we saw elephant (even saw them swimming in the river), giraffe, hippo, water buffalo, birds.  By far the best sunset of the trip!

Chobe River was a highlight and a very special way to end our African journey.
…………………………..
Disclaimer
Unless otherwise specified, all images belong to the resorts and suppliers showcased on these pages.
These recollections are generated by staff from the Spencer Group of Companies after they return from business or personal travel and visit the places listed. Their first-hand experience provides wonderful insights into resorts, airline offerings, cruises and local attractions. Their views are personal and by no means guarantee that other travellers will experience the same.